I've never really been a fan of caramel corn. I'm kind of a picky sweet food eater. But I wanted to make some treats for my partner in the Mini 13 Days of Halloween Swap that would keep and transport easily. While searching Allrecipes.com, I found a recipe for caramel corn that looked pretty good! It had raving reviews, so I knew I must try it! And, omg, I am not sorry I did. Well, my body wasn't exactly happy, but my mouth was! Mmmmmm!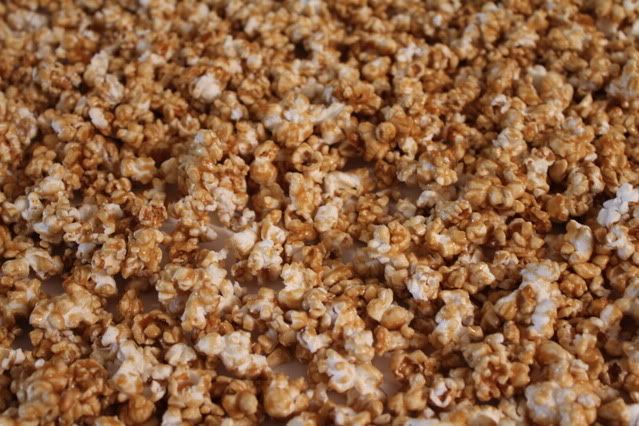 The recipe I used is here:
http://allrecipes.com/Recipe/my-amish-friends-caramel-corn/detail.aspx
I used Orville Redenbacher's Tender White popcorn and instead of 1c of margerine, I used butter. I believe I used either 2 or 3 bags of the popcorn. I put the popped popcorn into a large paperbag, poured the caramel mixture in and mixed with a wooden spoon. I then poured the bag into a large roasting pan covered in tin foil and popped it in the oven. The caramel mixture spreads more when you stir it while its baking. After baking, I dumped the caramel corn onto my counter that was covered in wax paper and separate the pieces. Its so easy and so good! I will be making this for Christmas for my family, for sure!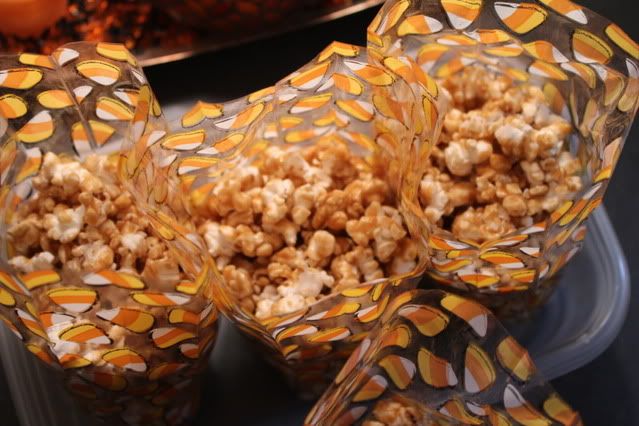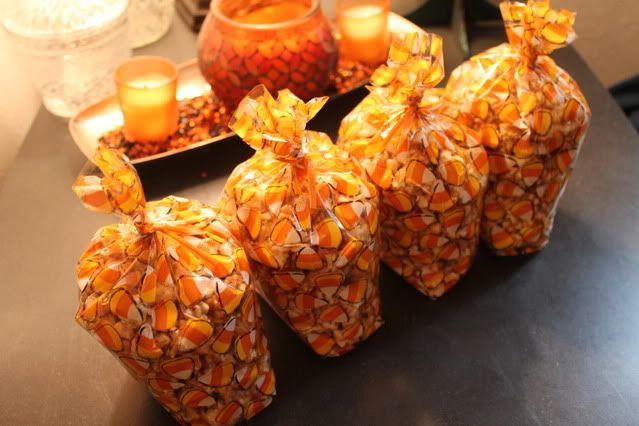 After it was all cooled, I put them into bags for my partner, her husband, and kids.
My sister even liked it, and she shares my same sentiments for caramel corn. So, even if you aren't a caramel corn fan, definitely take a chance on this recipe!
Thanks for looking!