I'm such a slacker! I received from mountains and clouds ages ago! She is so wonderful and sent me one of my Harry Potter ABCs just for hosting. Awww! Isn't she the greatest! Here are all the lovely cards she sent me: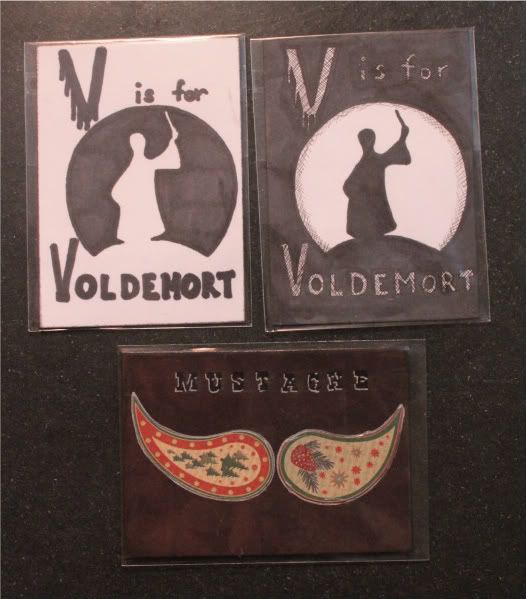 She sent me two of the Vs because she started to color one in the wrong way. But I love them both! And she sent me a lovely paisley mustache card. They are wonderful!
And I received from coryjo yesterday! She claimed me for my wine theme: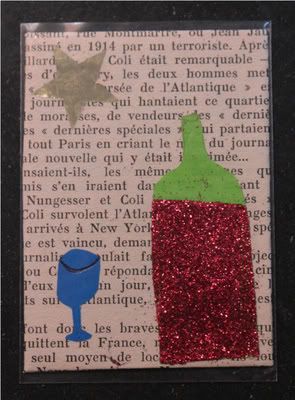 Its sparkly and fabulous! I love it!
Thanks, ladies, for the wonderful cards!