Sheep, I love the 4x6 art you did! Its so lovely! I'm so intrigued by the alcohol and sharpies technique you mentioned! And those Inkodye prints you did are so flipping cool! I actually like the film strip one. Its really cool!
Omg, I totally need a pair of chub rubbers (teehee, chub rubbers) like that, Kookaloo_Starr! They are so sassy!!
So I got a batch of jerky done on Tuesday for my dad for his birthday.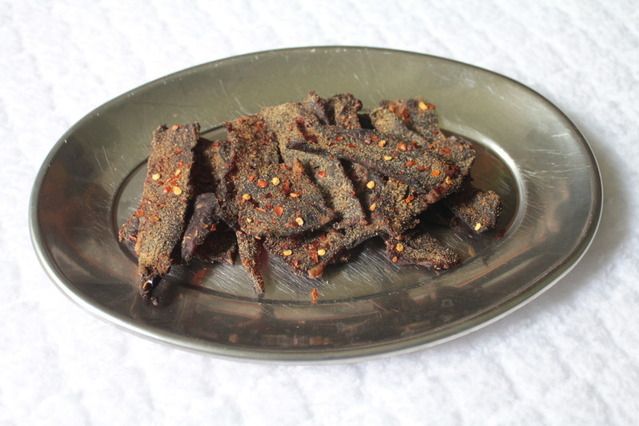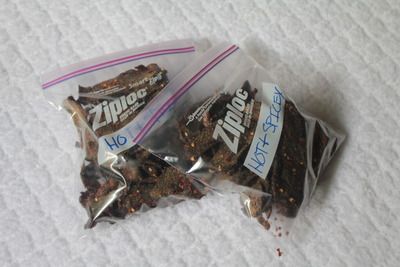 I use this recipe:
http://allrecipes.com/recipe/jerky-lovers-jerky---sweet-hot-and-spicy/
I've made it so many times, and its soooo good!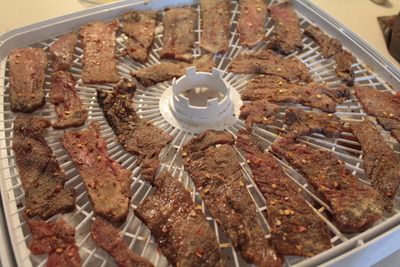 Here's the meat on the trays before being dehydrated.
I have another batch in the dehydrator, as well, for my husband and me (the non-spicy variety, since I'm a wuss. Which means I just don't add the pepper flakes.)
I also decided, on a whim, to make my best friend some magnets for her fridge: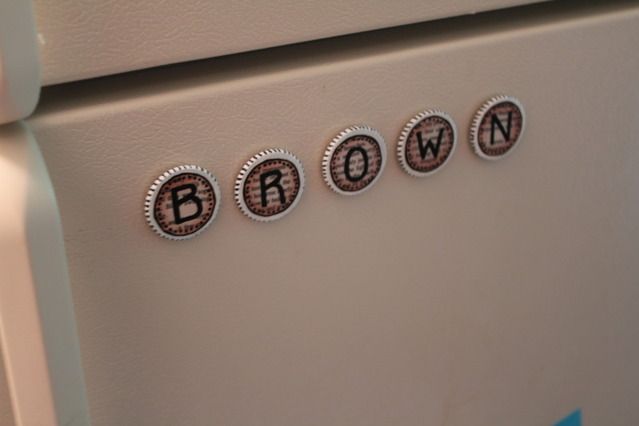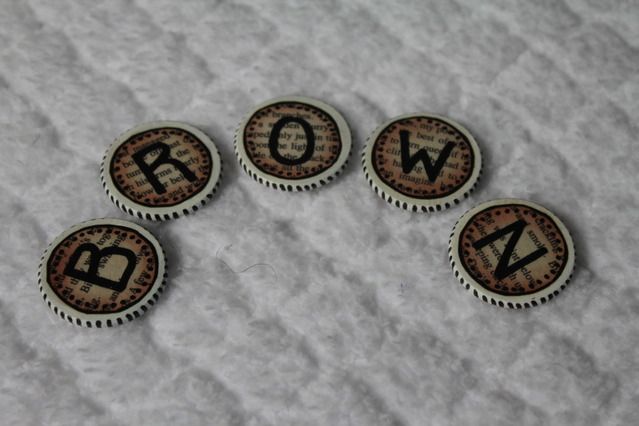 I just happened to have a bag of wood discs that my mom gave me that she got from someone else who was getting rid of bunch of crafting stuff. I started by painting the edges white, then used my Elmer's paint pen to make the stripes. I then cut out circles in one of my destroyed books (I'm still working on a destroyed copy of the The Hobbit). I distressed the edges of the paper with Distressing Ink, then went along the edge with the paint pen and wrote on the letter and added dots. I then mod podged the circle to the wood disc, then put a couple more coats of mod podge to seal it. Then I gorilla glued on some magnets. Weee!