To me, Craftster means a little push, by seeing other peoples first time attempts I dare to try do those things i was afraid to fail at.
I used 4 band shirts (donated by my best friend)
I took the pattern from a dress from my mom.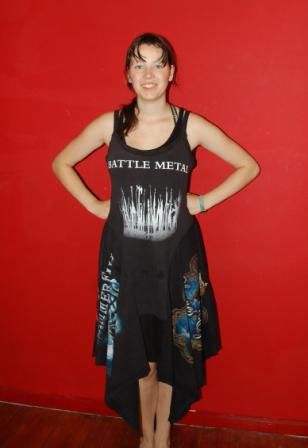 The dress falls really nice, it makes it feminine while the bandshirts are still visible.
BATTLE METAL