Hi every one!
I am a total new bee on crafster so please feel free to let me know what you think.
I made this for My friend Norma and my little crafty friend to be gracy!
I did not have a pattern to run off i just did it from the top of my head but i can explain it how to make the hippo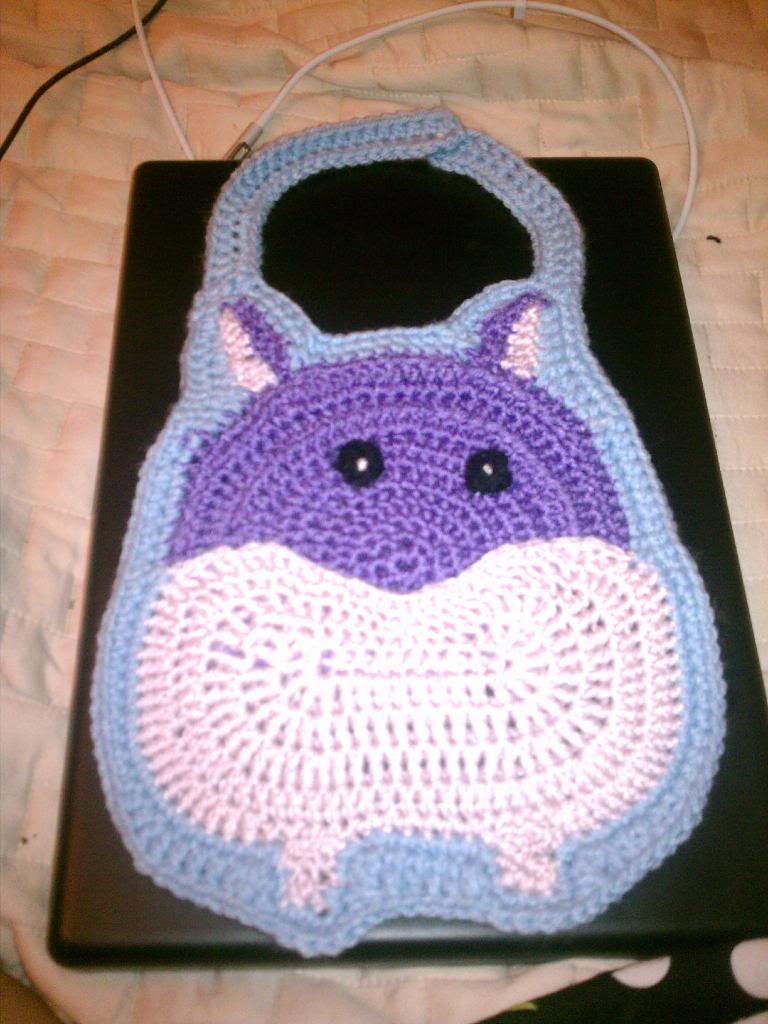 I learned part of the booties by traceyishh on youtube. and i changed it to high tops instead of daisy shoes. but the beret i came up with it in my head
Baby beret and Botties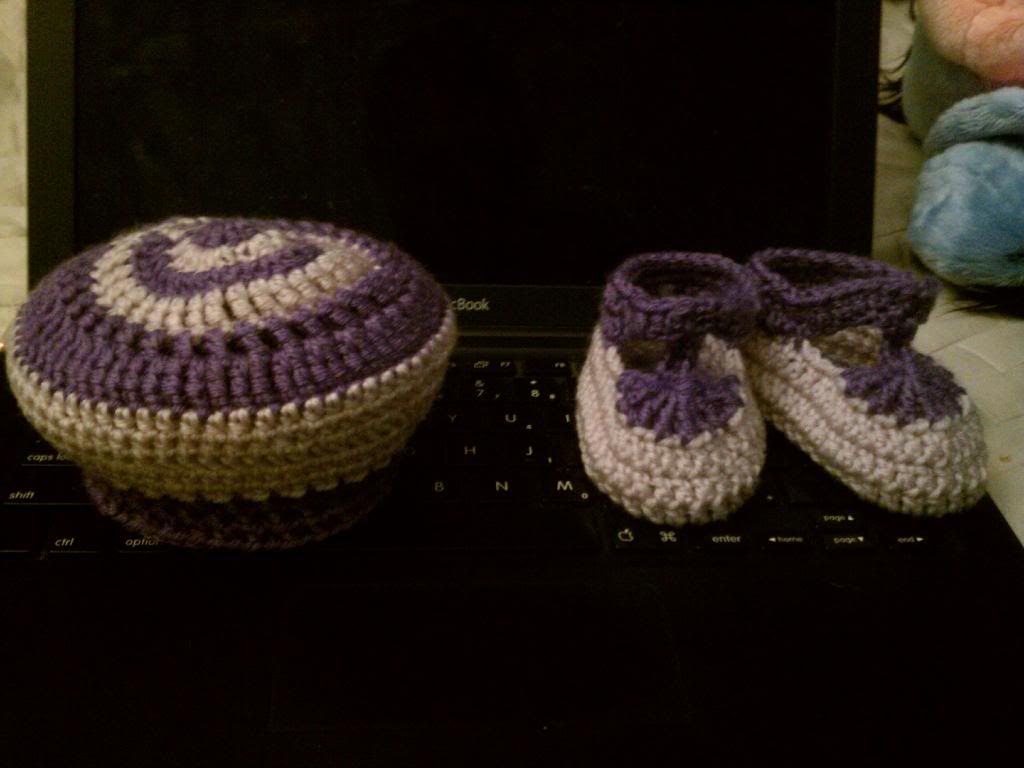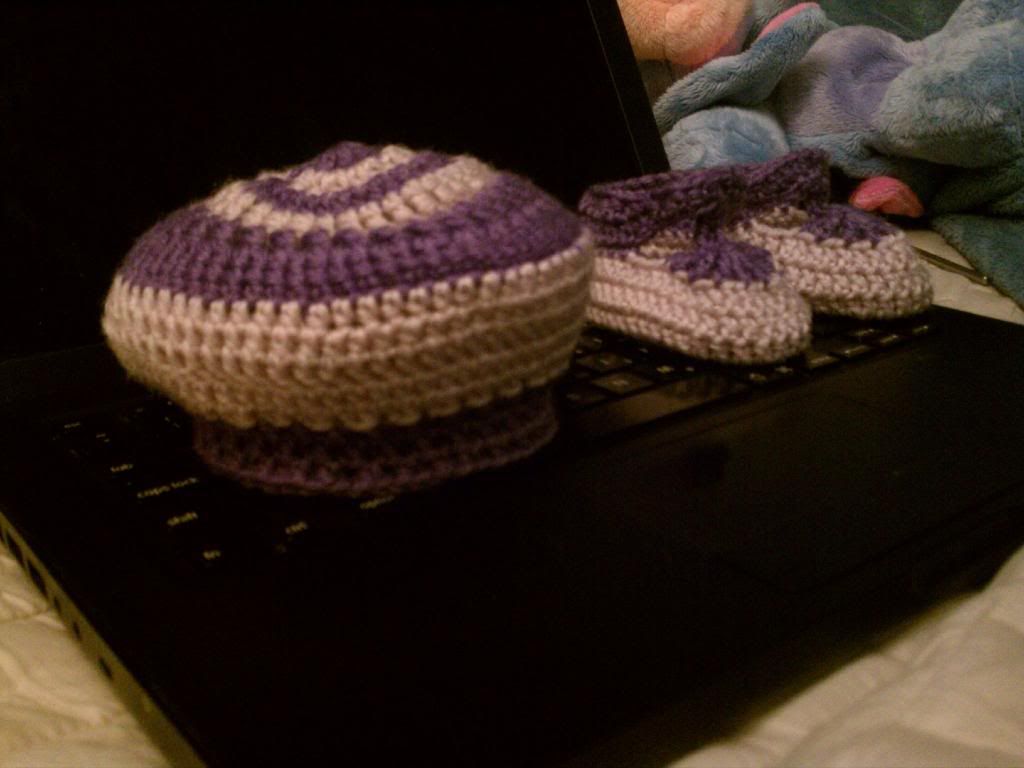 Eeyor is my Model
Side View
HOPE EVERYONE ENJOYS!