OK so suereal and i meet through japanese cuteness swap, and decided to have a personal swap.... everything is supper cute and awesome! so i am jumping in and am showing off the awesomeness of SUE
I am so in love with the magnet pin holder! that is sooo cool! and the scissors too!!!! i didnt even now that the tools were ever around! THANK YOU SO MUCH! LET ME NOT FORGET MY PANDA CLIP BOARD! i flipping love it!!!!! and it is totally being put to use as we speak lol
Thank you so much for the etching cream!.... i will totally be learning how to use it! THE DOLL NEEDLE KIT IS SO COOL! lol i was like omg this is all so fancy! i am totally going to get out my comfy zone learn some new things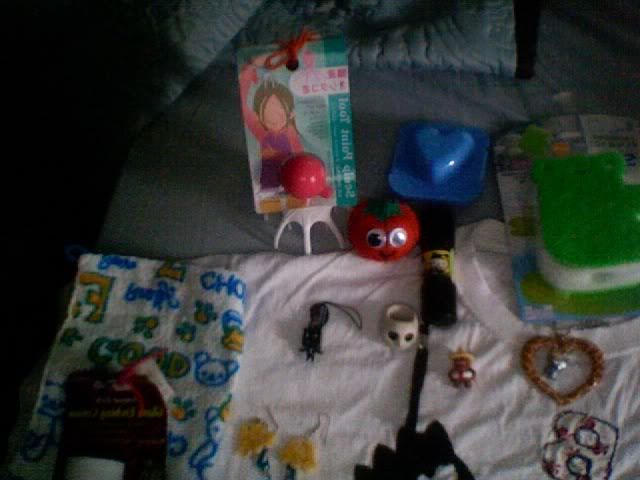 Churro and albondigas LOVES the scratcher.... for some reason they love it on there tooshy lol I love my flash light too! thank you for that! i will totally put that to use when i take my dogs out for walks at night
I LOVE LOVE LOVE LOVE LOVE LOVE LOVE LOVE LOVE LOVE MY RING!!!!!!!!!!!!!!!!!!!!!!!! I FLIPPED OUT WHEN I OPENED UP THE BUBBLE i was like
WOWOWOWOWOW lmao YOU TOTALLY SPOILED ME
The ear rings are to cool! they make me think of pina coladas for some reason hehehe
You are a mind reader! i was staring at some colored pins the other day and was thinking of how it would be making things a little bit easier lol
I LOVE MY SHIRT!!!! the little skulls is an awesome awesome touch! and its supppeerrr comfy!!!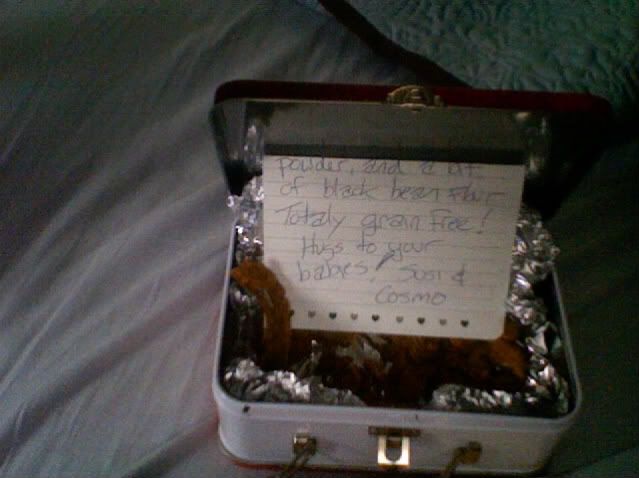 THANK YOU SO MUCH SUEREAL!!!! MY FOUR LEGGED BABIES LOVED LOVED THEM.... i even tried them and they are ubber yummy!!!!!
thank you so much Sue! you totally spoiled me! Much love Your way !!!!!
Cherry