I am very pleased with how this turned out especially since I'm such an amatuer at painting! I proudly present my orchid table: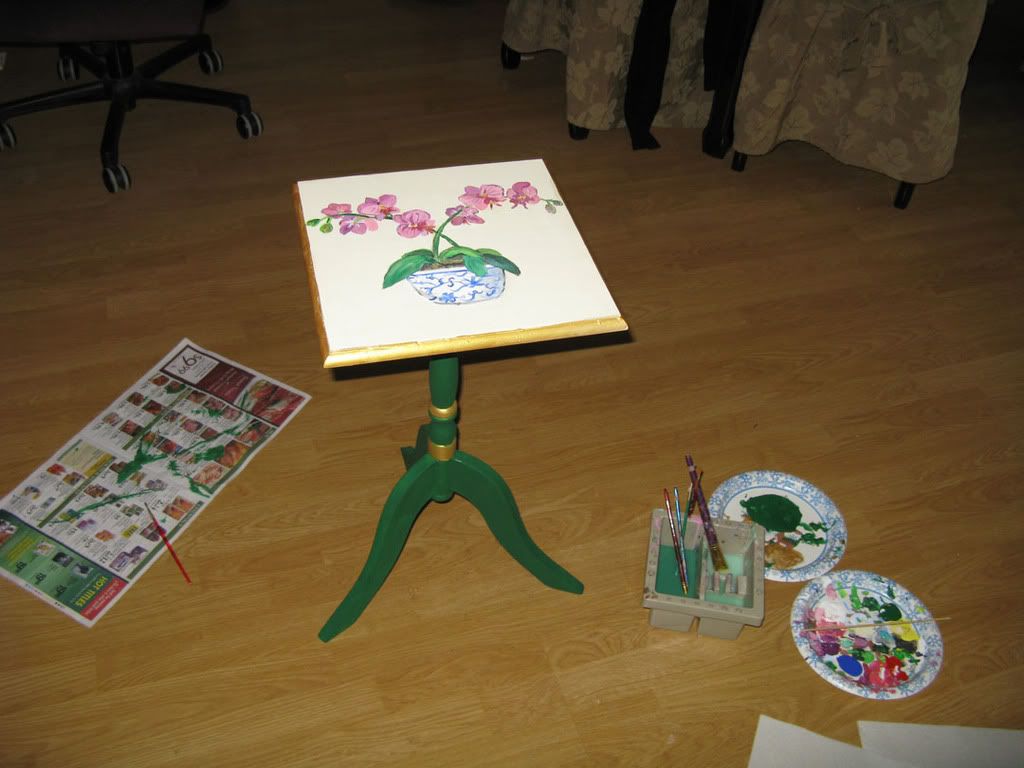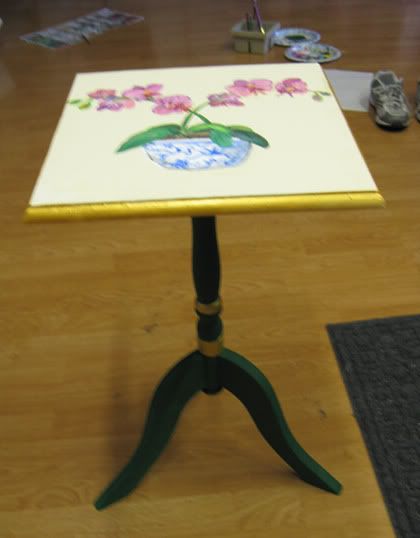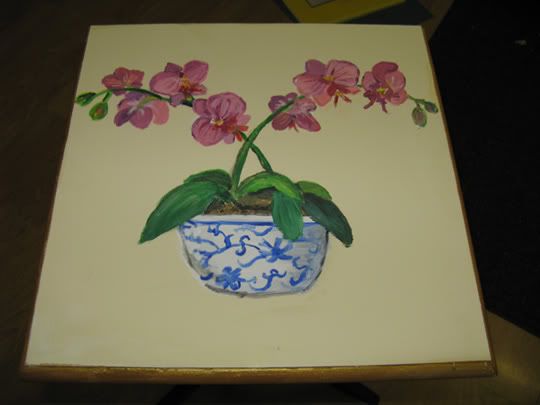 closeup
It was all unfinished wood so I painted the entire thing. The tabletop and gold are art quality acrylic paint while the green is a craft acrylic.
It is for my aunt, who is a horticultural engineer. Try saying that one three times fast! She works with plants and truly enjoys them, so I thought this would make a good birthday gift. She can use it as a plant stand or as a little side table. Her birthday isn't until March, but since I'm making a trip out there for Christmas, she's getting an early suprise.
I do have one question though: How/What should I varnish with?
I need to give it some kind of coating to keep it weather and waterproof. What can I use that will not harm the acrylic paint? I need something that is relatively non-toxic as well because I've got a handful of pets.

If you could help me out by listing different coating products (and names you've used and trust) I would be grateful.

Thank you for taking a look!