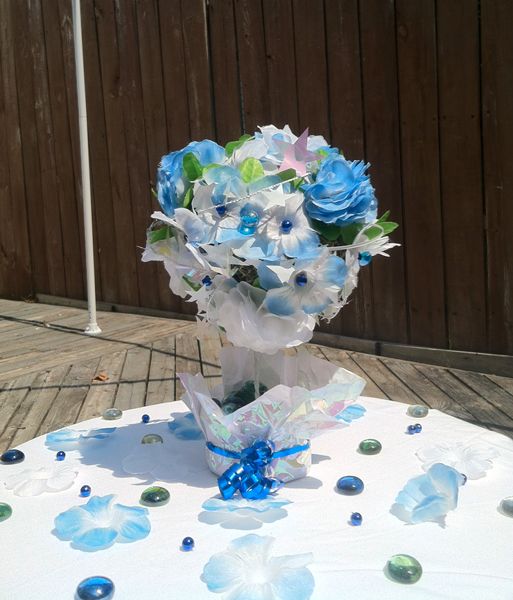 We all know someone that has dropped big bucks on wedding decorations. Even low-key weddings can cost a bundle. I decided to see what I could make out of items from the dollar store.
I used:
fish tank marbles
mardi gras beads
Hawaiian leis
bag of moss
balloon weight
mylar star wire
curling ribbon
supplies (My mom and I both participated so this shows all the supplies we bought together)
I cut apart the beads and leis. I layered some of the flowers to create poofy carnations. I used the mesh bag the fish tank marbles came in and put the moss in it, then I attached it to the balloon weight to make a topiary base. Then I attached the beaded flowers to it and glued the marbles to the balloon weight for decoration. I put in the star wire to add some extra shimmer to the piece. The supplies were about 5 dollars and I probably could get another one out of it.