I've been dying to try the twirly skirt tutorial
http://houseonhillroad.typepad.com/photos/twirly_skirt/
Finally got on that this week.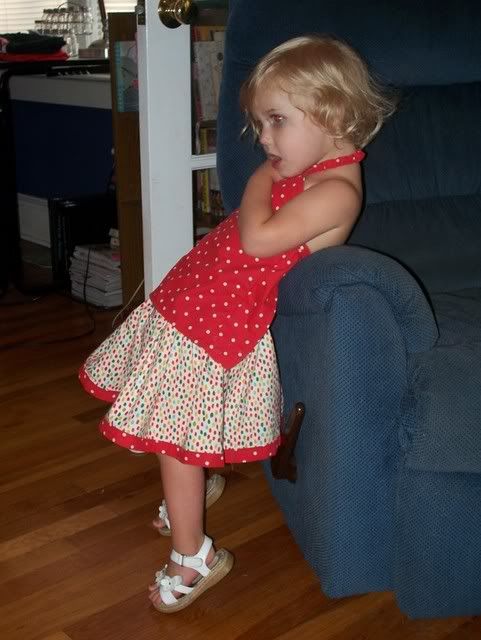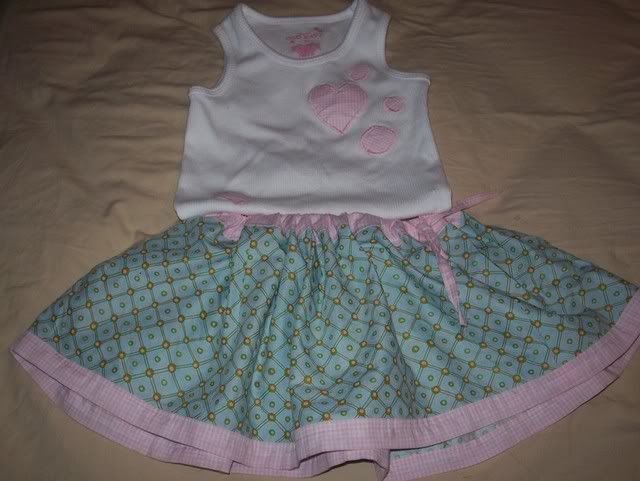 In the first one I copied a shirt that vegbee posted awhile back. I had to add side panels because my first shot turned out just a little more revealing than I would have liked. But now I have a good prototype and I was able to copy the shirt to paper so I'll have a quick pattern for next time.
I bought the shirt for the second one, but I put the appliques on myself. They kind of suck because my machine is stupid and doesn't have a satin stitch so I have to make due with the zig zag.
She calls them her "skaters". I play roller derby and one of the teams wears gingham tutus so I guess that's where that came from.
The last one is a rostitchery pillowcase-style dress: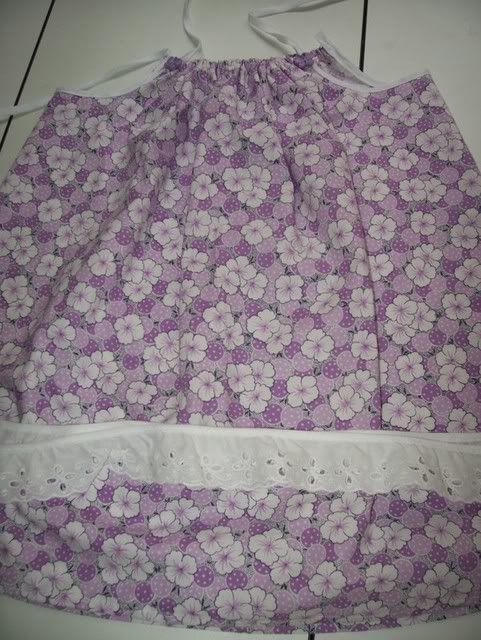 I put butterfly buttons on the top near the elastic because I did a REALLY bad job getting the elastic sewn in and the bias tape attatched neatly. Now all I've got to do is sew on the eyelet and I'll be done! Woo hoo.