They're adorable--especially the first set--and so is the wee one. A couple of my nearest and dearest are Roller Queens too, my little chick wants skirts like theirs--green and black plaid mini kilts.

Of course they have to have wee little uniforms! I made half of our uniform skirts: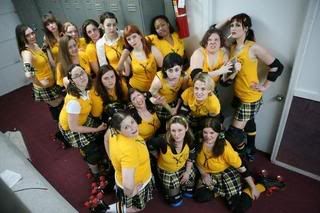 so I had to make her a little one as well! She even has her own name - Skater Tot, and # 110.5 (my number is 110) she calls the whole getup her skater tot.
Ignore the fact that it's too big and the hem is falling apart. This was at our first bout and I fixed both of those issues by the second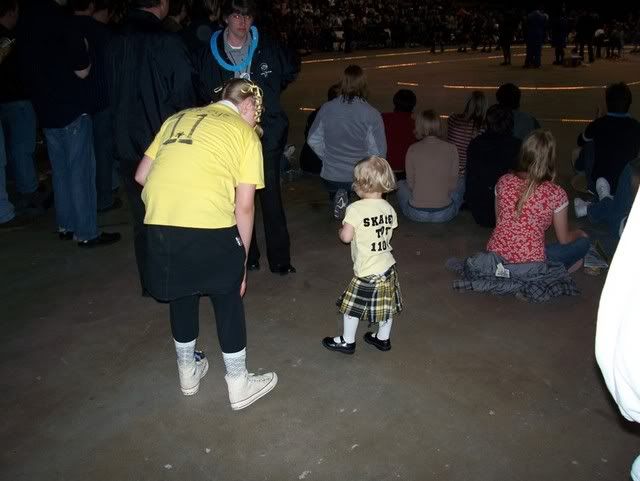 I ended up making 2 more of our skirts for the kids of my team mates. They look so cute together I could just pee.