It's Tyrion Lannister from Game of Thrones/Song of Ice and Fire!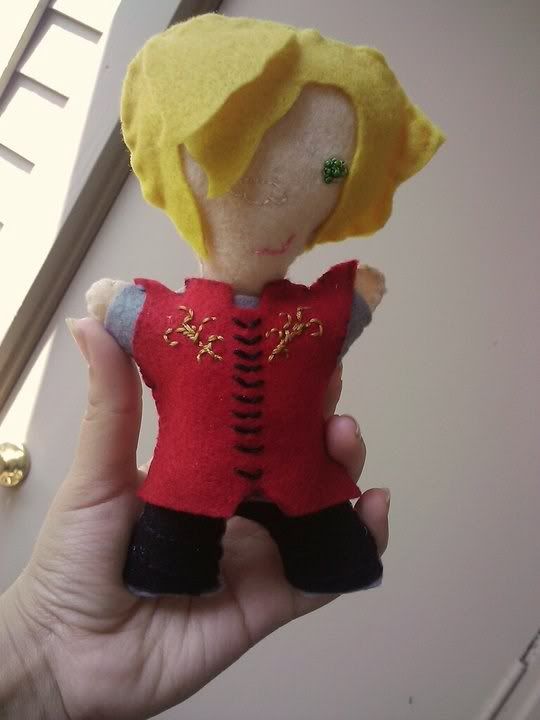 i made him for my TV addicts swap partner and it was so hard giving him away.
tyrion is my first stuffie ever and i couldn't have chosen a cuter subject. i free handed everything but the body shape. for that i used the voodoo drop dead fred pattern from urban threads but made it a little less chubby handed.
http://www.urbanthreads.com/product_details?product_id=545&category_id=7
. it was hard embroidering without a hoop but i got the hang of it in time for the scroll work.
i couldn't quite match up the back of his clothes. so i just cut, glued and sewed as i went along the back with some grey felt. i think next time i make a stuffie, i'll sew the clothes and dress them instead of sewing the clothes on. oh and im used to making large headed amigurumis so i thought he wasn't going to be able to hold his head up so i wrapped some yarn to make a "neck bone" and now he is sure to always have his head held high. (lol) you can't see it in this pic but i kept his eyes true to the books with mismatched green and black
his nose also looks like its "missing"