My Mario-loving boyfriend is getting a new car, and in celebration I thought I'd make him something for it. I came up with little question blocks to hang over his rear-view mirror.
I just threaded some clear elastic cording through a small hole in the top side of the cube and stitched it in place to make them hang.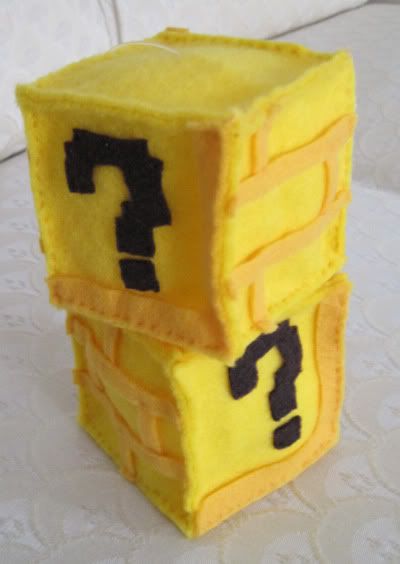 Two sides have question marks, and two have brick-looking patterns. I think they came out pretty cute!