Girlwonder
:
I'm still working my way through Speaker (about 1/3 into it). I really enjoyed Ender's Game, but I have been told Speaker is even better. I don't think I've read the "Bean" part yet unless you are referring to when he was a child in Ender's. Anyway, I don't think it makes anyone "a dork" to be into sci-fi novels, quite the opposite, actually.
Back to the OT, here are the bookmarks I received from Melladh (top left), NVA (top right), and Goatgoddess (bottom left). Please excuse the horrendous quality of the pic. Something is wrong with my scanner that I just can't seem to fix.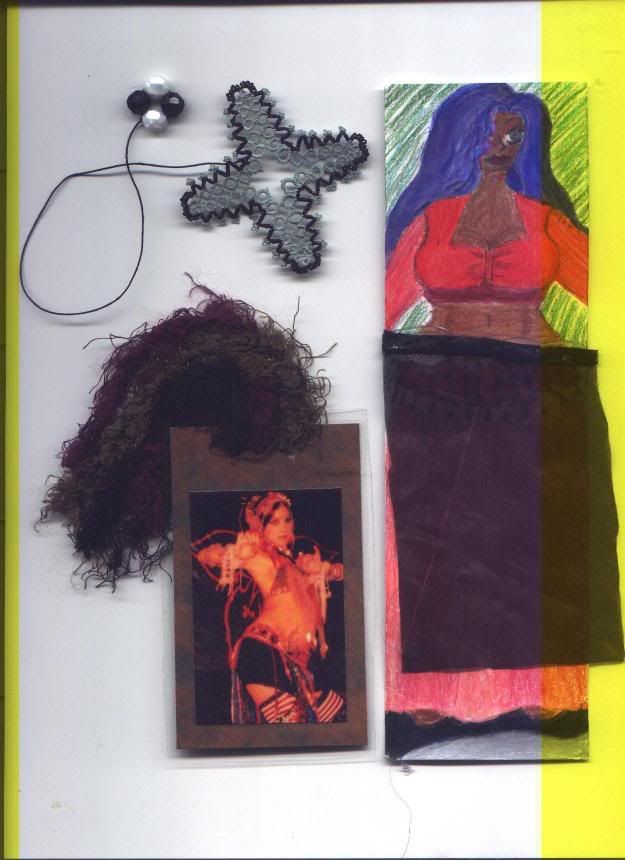 The tatted one from Melladh is actually a pretty sky blue and sparkly black, needless to say the pic does not do it justice. The thread is absolutely tiny, which makes for a very delicate bookmark.
NVA sent me the awesome hand drawn bellydancer bookmark. You can lift up her "skirt."
Goatgoddess did some research on Gothic Bellydance, and sent me a pic of Rachel Brice, one of my inspirations and favorite dancer ever.
I love all my bookmarks, thank you ladies!