Seriously. So my little sister (not so little-- we're 21 months apart) just started college! She's got a really keen eye for decorating, but not really the crafty gene... I guess just I got that one. So she was trying to come up with ideas to spice up the dorm room, and she wanted me to make one of those memo boards (you know the type... a fabric covered board, with ribbons crisscrossing to make slots for notes/pictures etc) to hang on her closet door. Well the kid doesn't just want one of these... she wants 8 small ones in different fabrics. Well, a trip to Hancock later (I think you'll like the fabric designs she picked out- she really does have a good eye), we had a pile of fabric, ribbon, and batting. "This won't take very long, sis," she enthused. About two hours later (after going back and forth about the virtues of cardboard vs foam board and designing and then redesigning countless sizes she wanted), she had gotten as far as cutting out the cardboard before quitting and leaving the cutting the fabric and batting, hot-gluing them to the cardboard, and then designing the ribbon crisscrosses, and then adding the button embellishments.... well sis, it kind of took a long time. But I like how it turned out, and to be honest, she'll probably have the only 8-handmade-memo-boards-closet-door-covering on campus. And to think we could have just hung a poster.
Anyway, after it was all done, and I was totally spent (I also made a huge photo collage, covered a tin can in the dark teal fabric as a pencil holder, and fixed a necklace of hers), I was like, "Dang, anything else?" and she just said, "I like it when you magically fix things." Oh to be 18.
In action: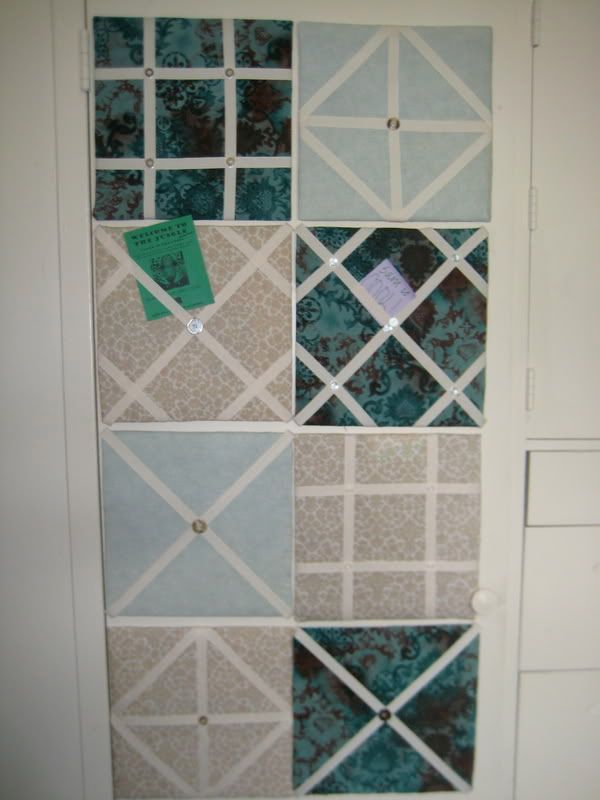 Close-up of one of the boards: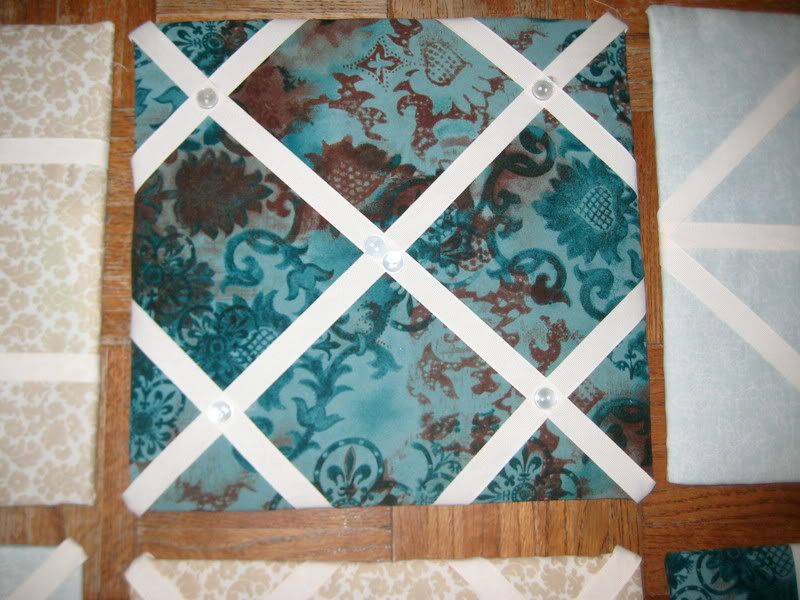 Zeroing in on one of the buttons... it was awesome b/c our mom had a bunch of very neat buttons to embellish this project! Each board has a different button on it
This right here is actually 2 buttons nested together.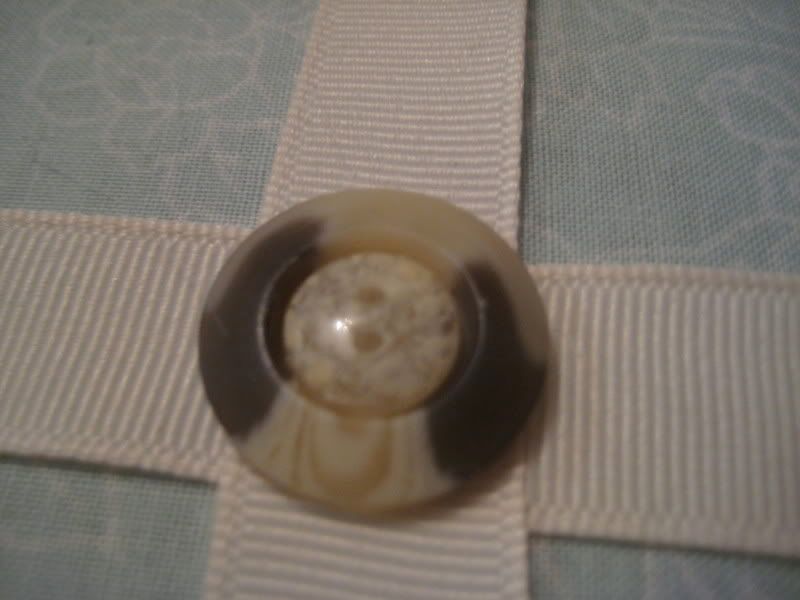 And a little side project (I was waiting on more ribbon and she wanted a key hook), with the coolest buttons of all. Those letters are her and her roommate's first initials.