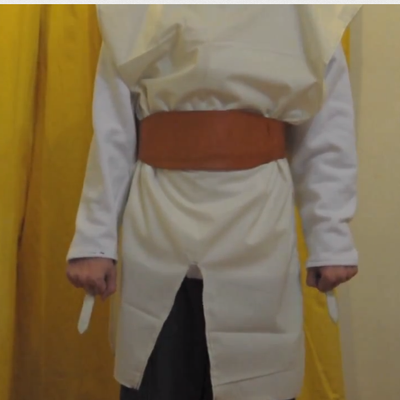 I made this outfit for one my 12 year old's christmas presents this year. When he moves his thumb in just the right direction, it triggers a spring release and daggers shoot out of the sleeves! Then, when he wants to retract the blades, he raises his arms and cables hidden inside his sleeves attached to a belt pull the blades back into their "loaded" position.
Since I didn't think it would be a very good idea to give sharpened, spring loaded, concealed daggers to a 12 year old... I made the blades out of aluminum and was sure to leave them completely dull
Here's a video of the blades in action:
http://youtu.be/9dqPmivcsdU
Now I'll need to be careful to check every dark corner when I walk around our house at night......