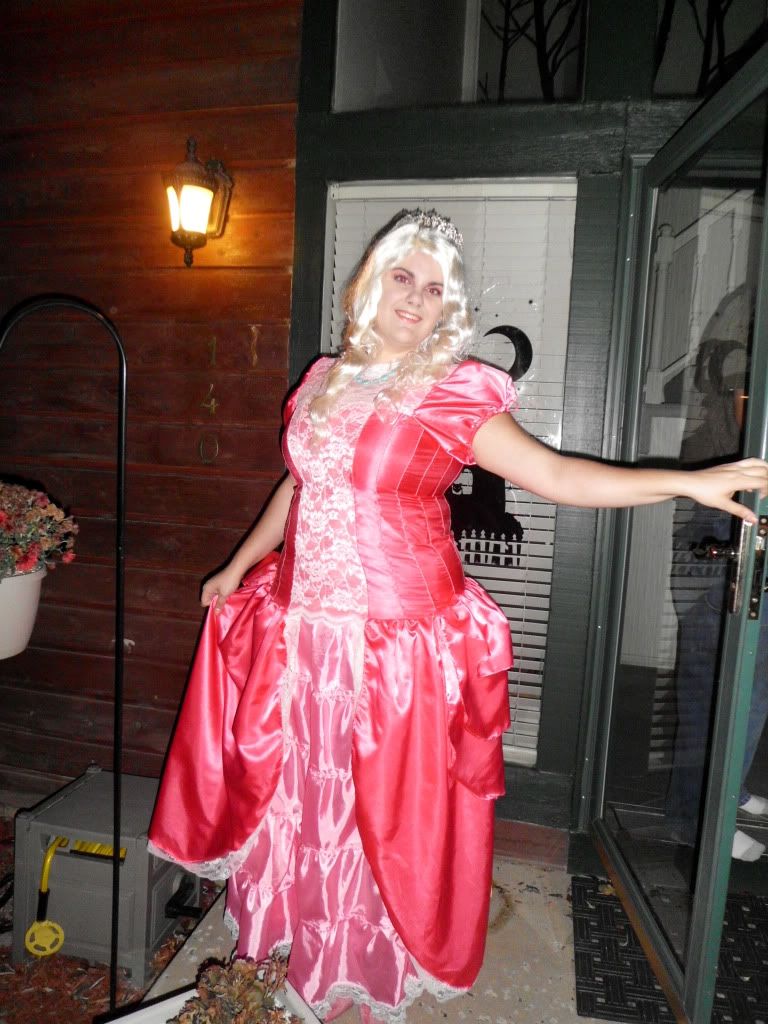 I was going for a more realistic interpretation of the Smashbrothers detailed version of Her Highness. It consists of a corset top (which was a nightmare to make, since it's got closed shoulders, sleeves, and a partially closed back), a very tiered underskirt, an overskirt, and an over-bustle. And crap tons of lace!
Reference pic
I had to alter a lot of that design so it'd look better on a perfectly plump girl like me! I also had make her crazy blue earrings, chest jewel, and tiara out of sculpey but my cousin dropped the box they were in (for safekeeping?) and broke them. Sadly I never got a pic of them. Curses! But I did find some jewelry at WalMart that was the perfect color I was going for!! So I think it works.
Anyway, moving on!
I drafted my own patterns. That's right, didn't use a single pattern. Used my measurements and some basic (ish?) math to construct this costume. I took some old brown shoes, scuffed 'em, painted them pink, and frosted them with some craft glitter and glitter glue. They were awesome to dance in!
My biggest problem was the boning. It ended up buckling (curvy girls, do ya feel me?) so I removed it all last weekend. Sadly, no pics of that. But I get to wear the dress as the accompanist for my community's "Annie Get Your Gun" so maybe I'll edit and share some more goodies! Till then, enjoy!
Accessories/Headshot
Cuz everyone needs a Myspace type pic...
Back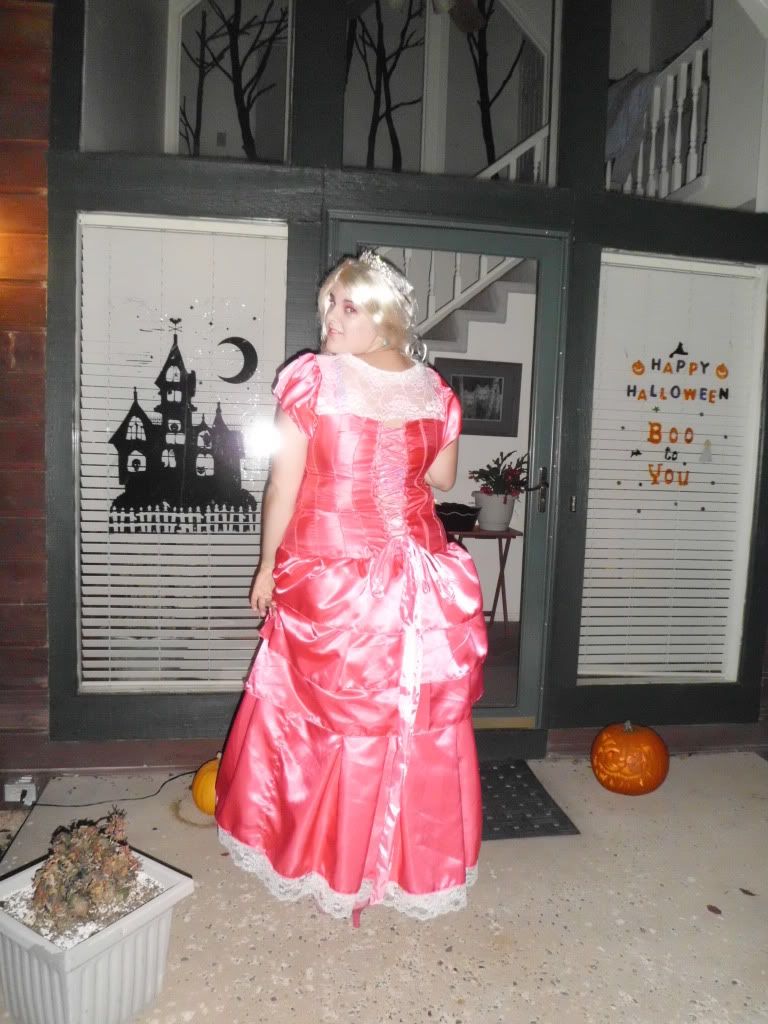 Back sitting
Frosted shoes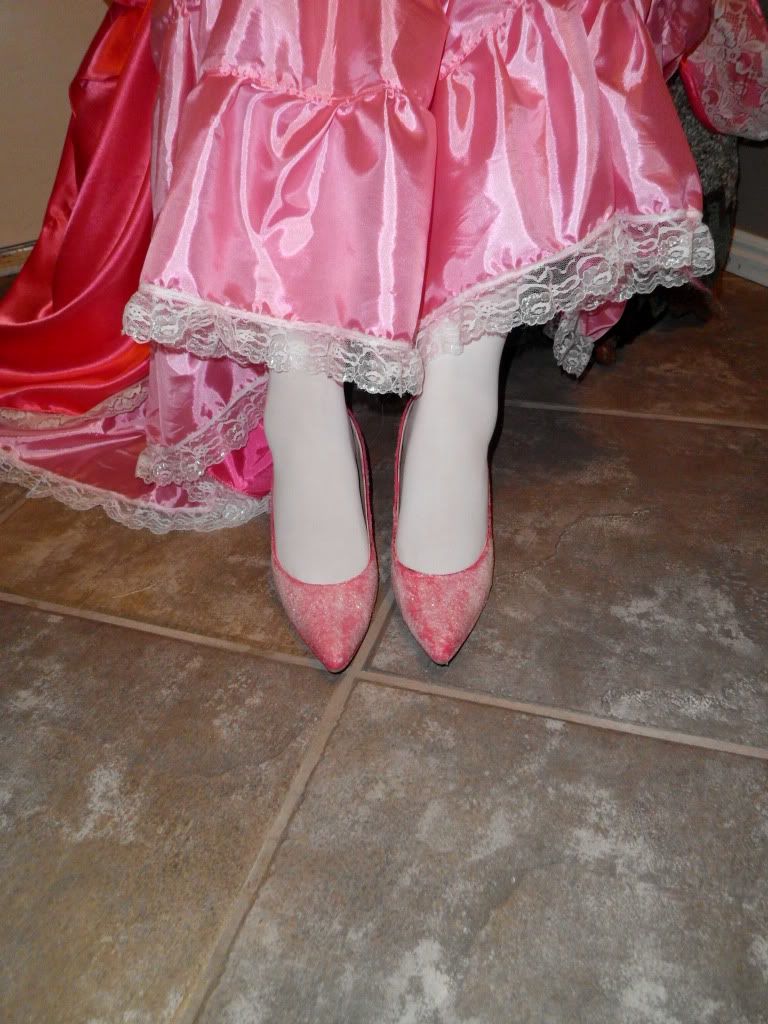 Thanks for looking! Hope you like!