So I got a new laptop for my first year at university (yay!) and since I'm going to be carrying it around with me I decided it needed some sort of protection. But laptop cases can be pricey, so I made my own! I wanted it to look kind of like an envelope, and I think it worked out that way: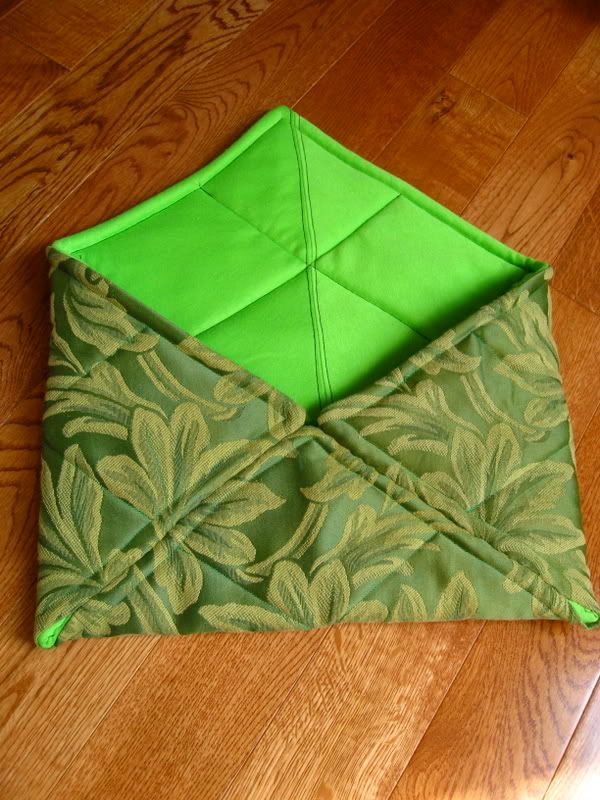 if you want to make your own laptop pjs, this a heavily documented version of how to do it:
STEP 1: choose your fabrics! You need three kinds: a soft lining, a sturdy outside (upholstery fabrics work great) and foamy stuff (could be quilted, too. as long as it's puffy). These are the ones I chose.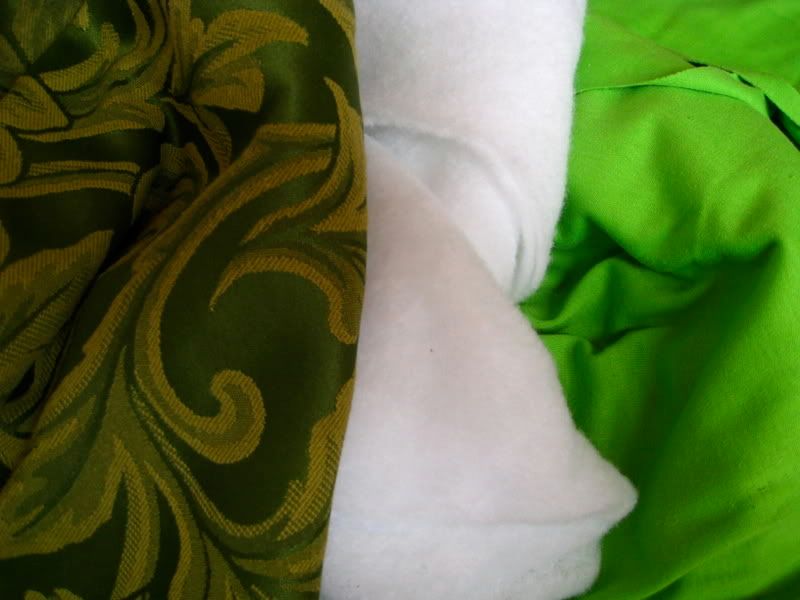 STEP 2: Measure your computer. This means wrapping the measuring tape all around on one side, then the other. I got 19 1/2 inches by 27 1/4. add AT LEAST FOUR INCHES to those measures (my finals were 31 1/4 and 23 1/2), or the pajamas will be too small.*
*believe me, I know. My first attempt had cooler fabric but is much too small. I think I will donate it to my sisters cats as an impromtu cat bed.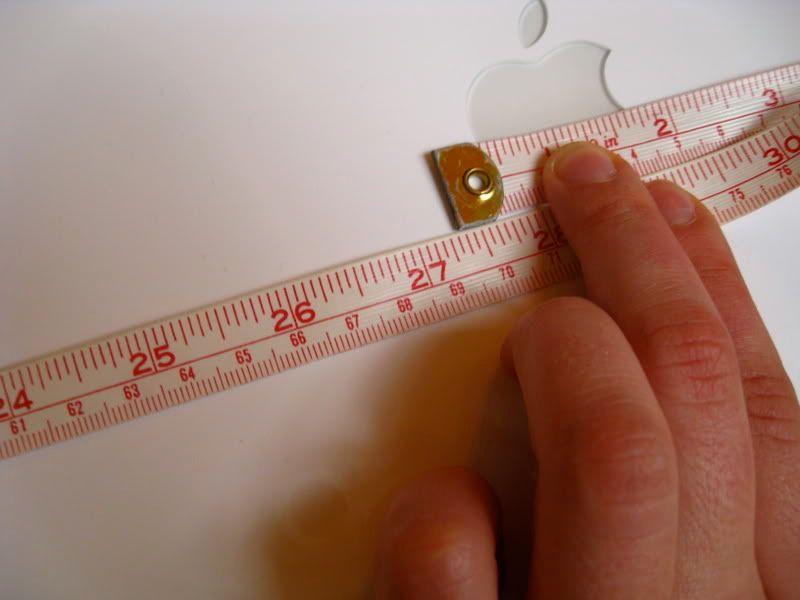 STEP 3: Cut out your fabric in a diamond type shape. You want to measure it so the length from opposite corners are the measures of your 'puter (in other words, don't have to measure the sides of the shape at all). It should look a little like this: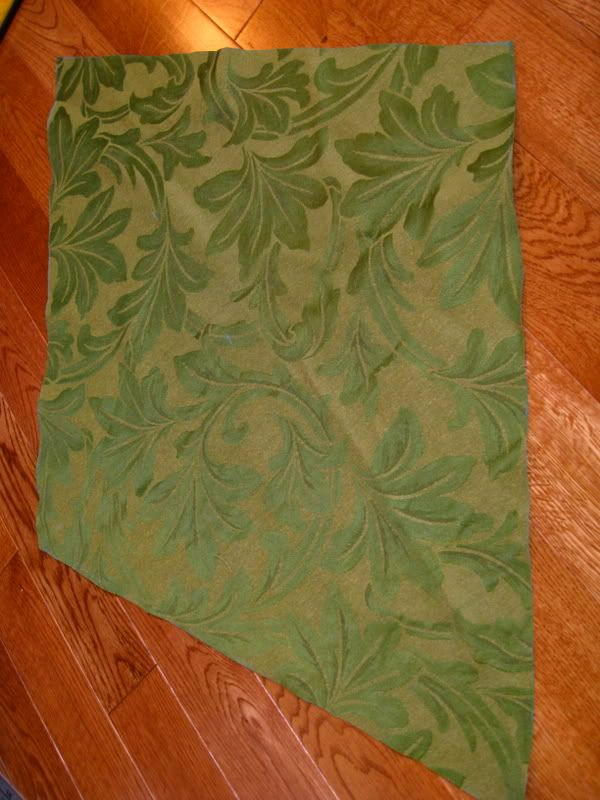 STEP 4: Make sure it fits nice and loose around your computer.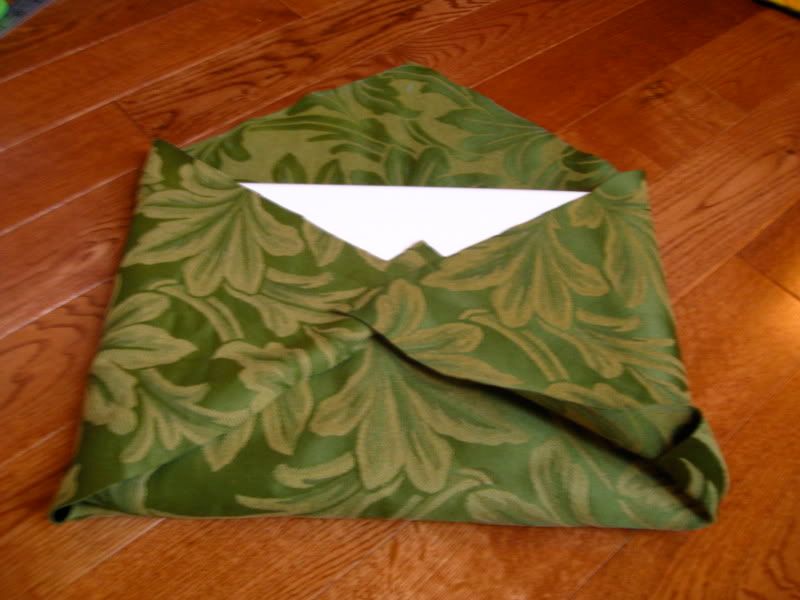 STEP 5: Cut out the rest of your fabric the same way.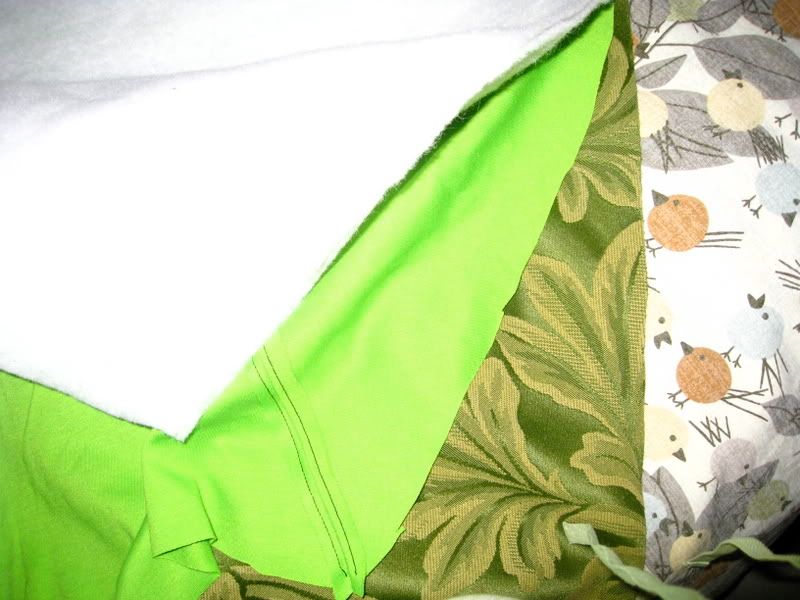 STEP 6: Put your liner and your outside fabric right sides together, then stick your in-between fabric on top. Pin them together, then sew around the perimeter.
Be sure to leave a gap!
That way you can turn it right side out again.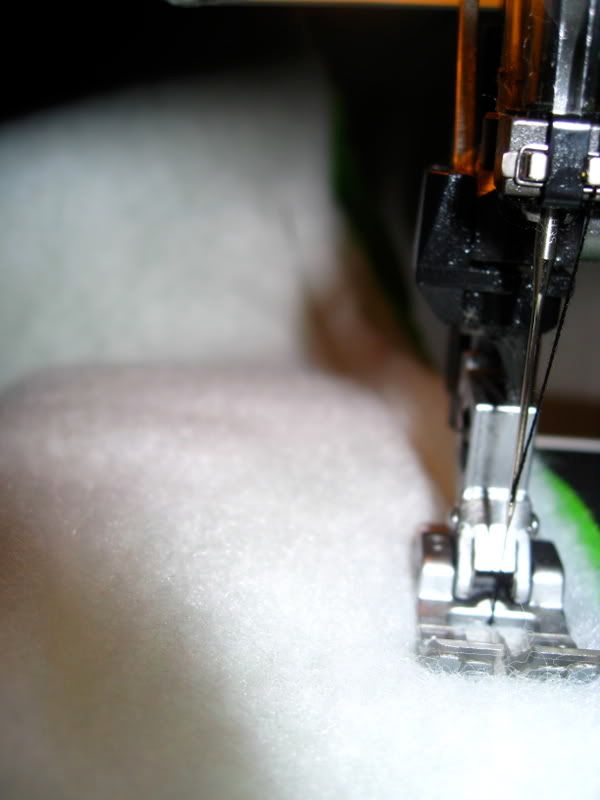 STEP 7: Trim the edges (especially in the corners) and turn it right side out!
STEP 8: Make sure it fits again.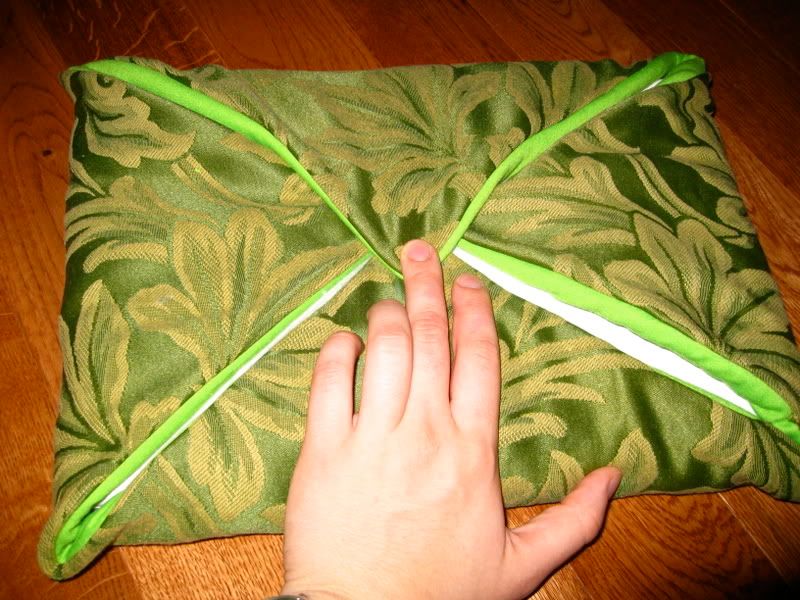 STEP 9: Fold the edges from your gap inside, then pin it shut.
STEP 10: Sew another seam around the perimeter, this time on the outside.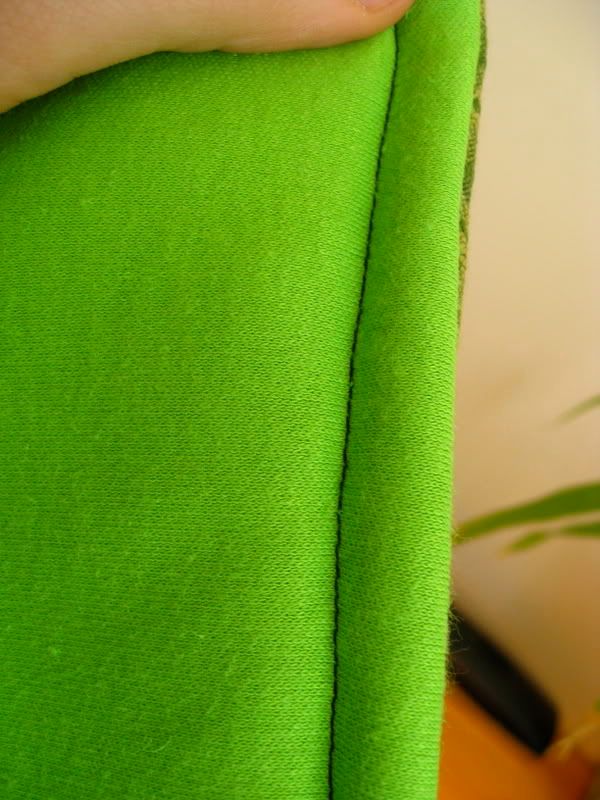 STEP 11: To create the quilted effect, make a couple straight, evenly spaced lines in your fabric with pins.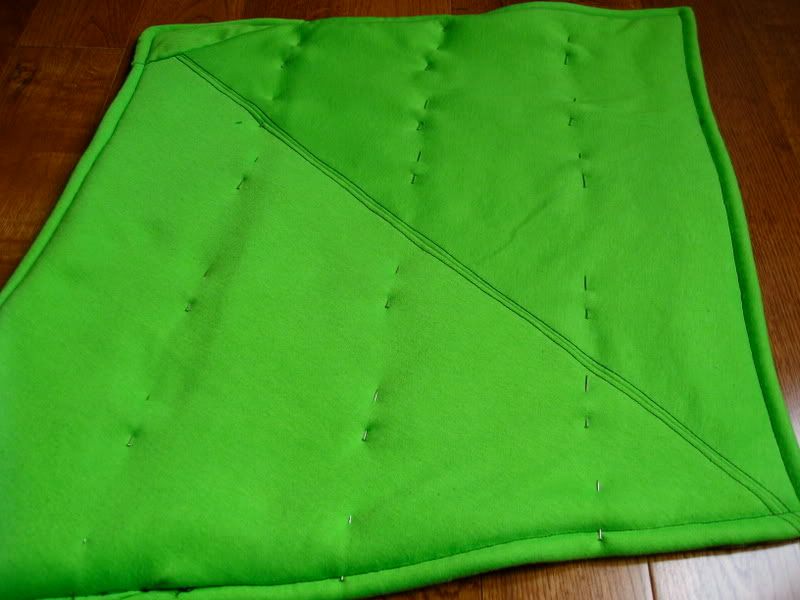 STEP 12: Sew along your pin lines!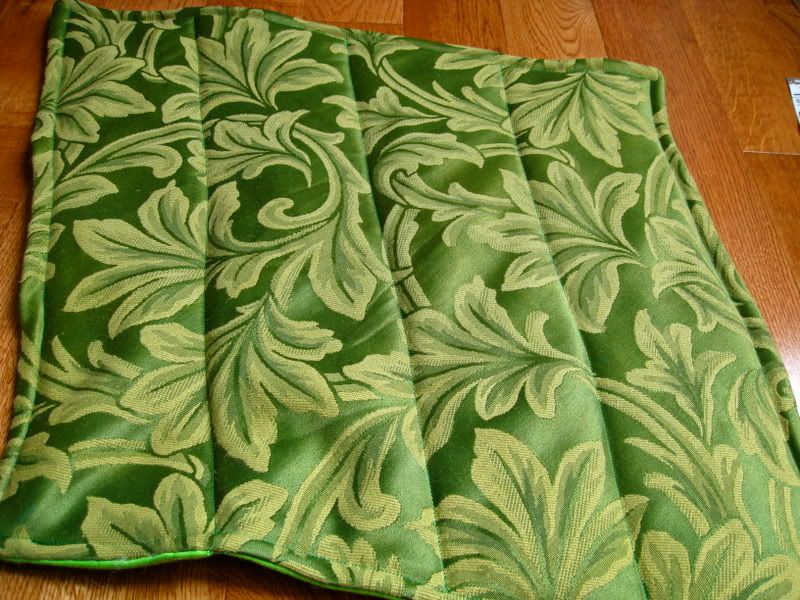 STEP 13: Make more evenly spaced lines perpendicular to the ones you just sewed, again with pins.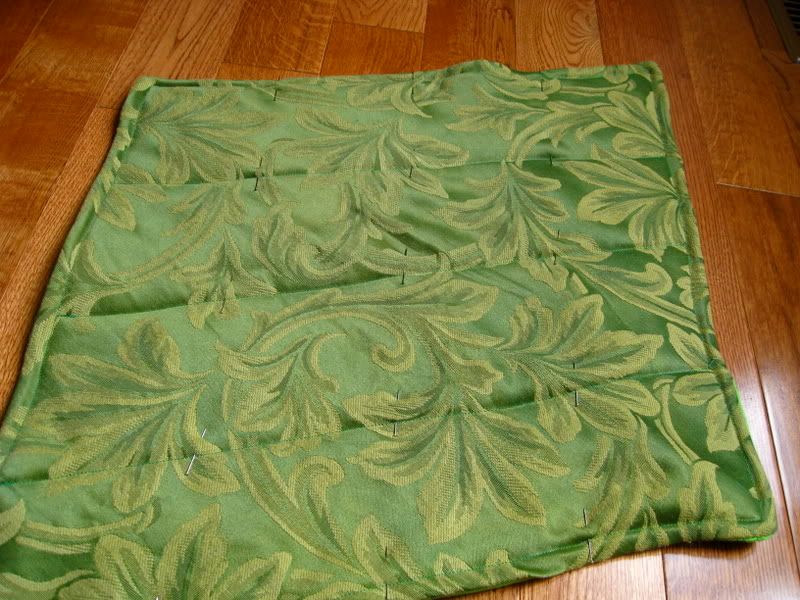 STEP 14: Sew!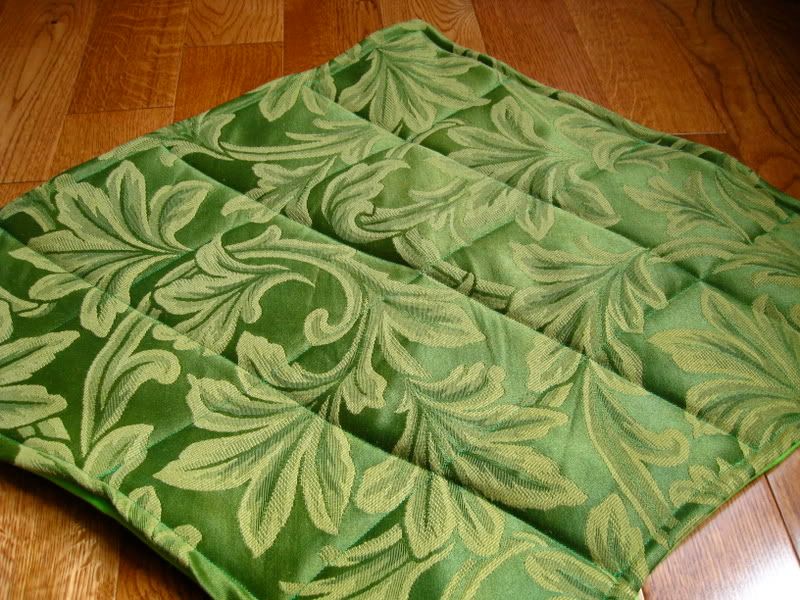 STEP 15: Fold one of the sides against itself so as to bring two corners into the center.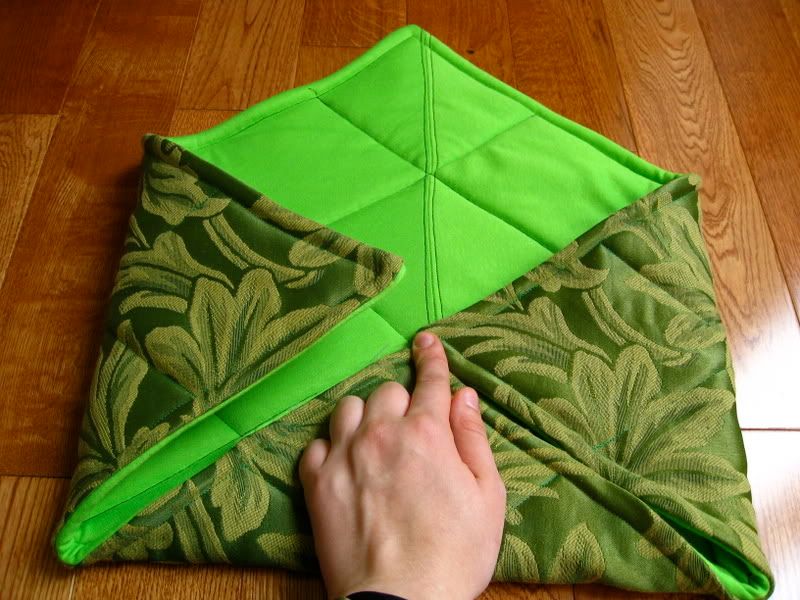 STEP 16: Hand-stitch along that line. Twice, if you're paranoid like me.
STEP 17: Do the same for the other side! AND YOU'RE DONE!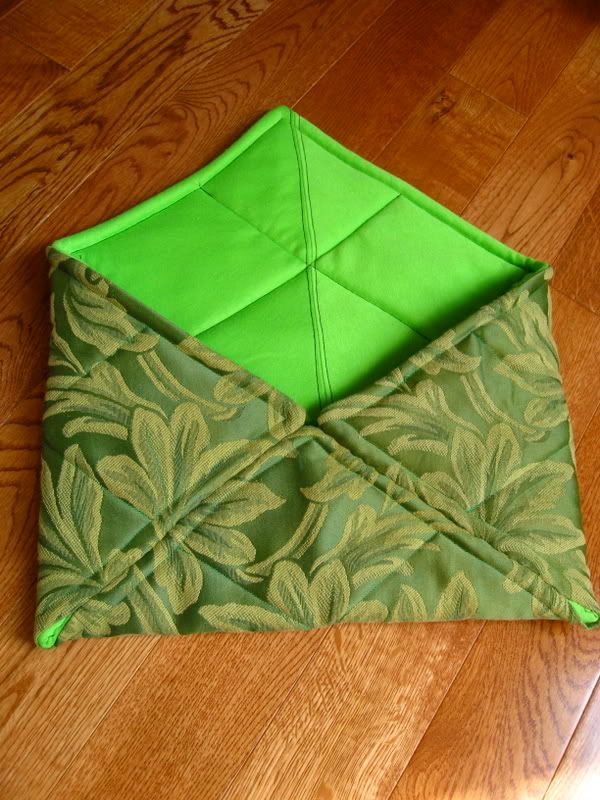 ... So those are my envelope-style laptop pjs. Sorry for the length.
Leave comments! Criticism! Love! Anything!