This shirt is one of my designs that i drafted a pattern for. The shirt sleeves are ruched, bottom is pleated. The bolero is made in one piece with toggles and a string of beads used as the closure. so here it is. Let me know what you think.
Shirt Front: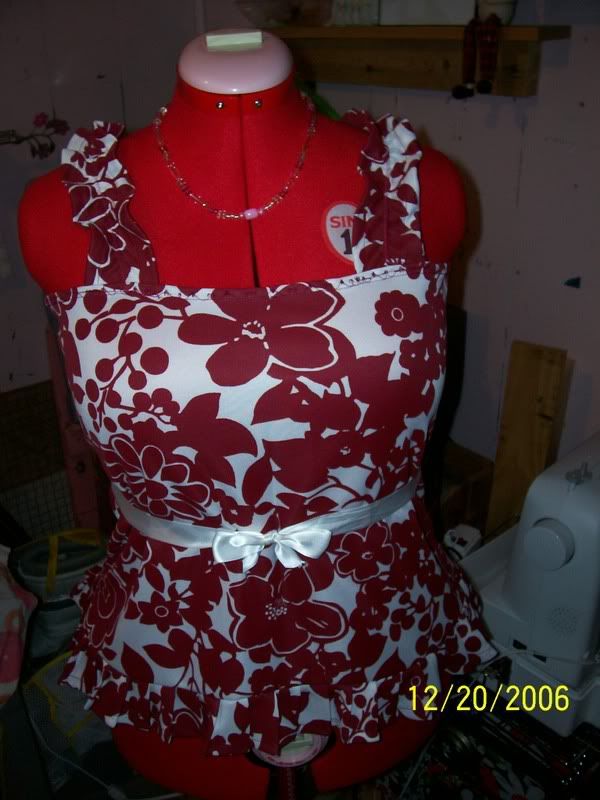 Shirt Side:
Shirt Back: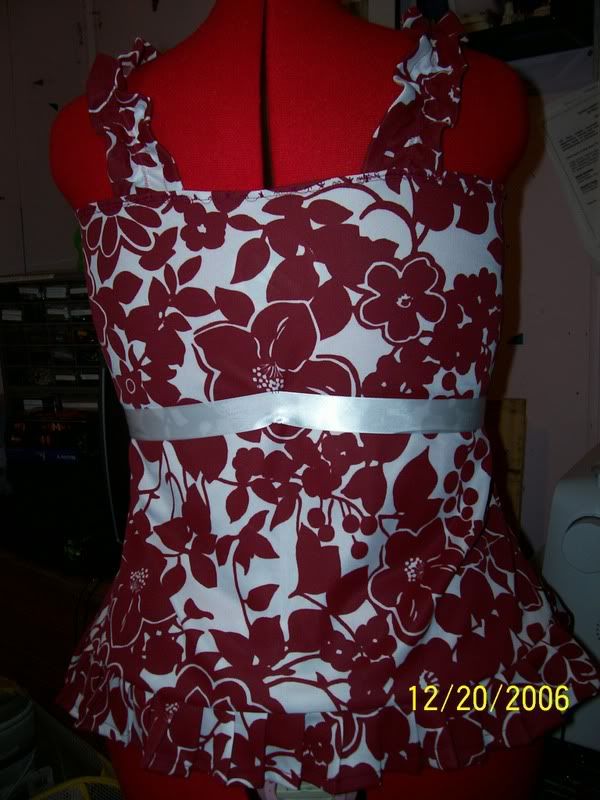 Shirt Sleeve:
Close up of bow: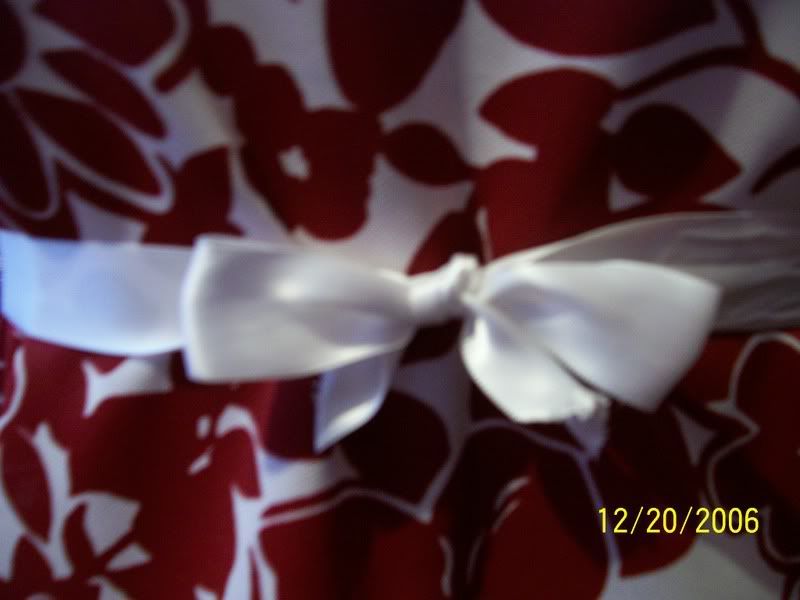 Pleated shirt bottom: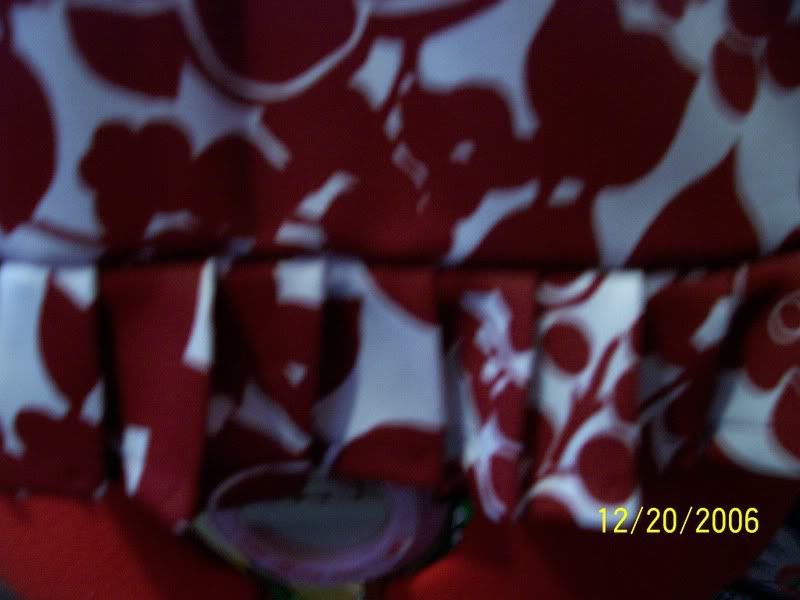 shirt with bolero:
Bolero Front:
Bolero Back: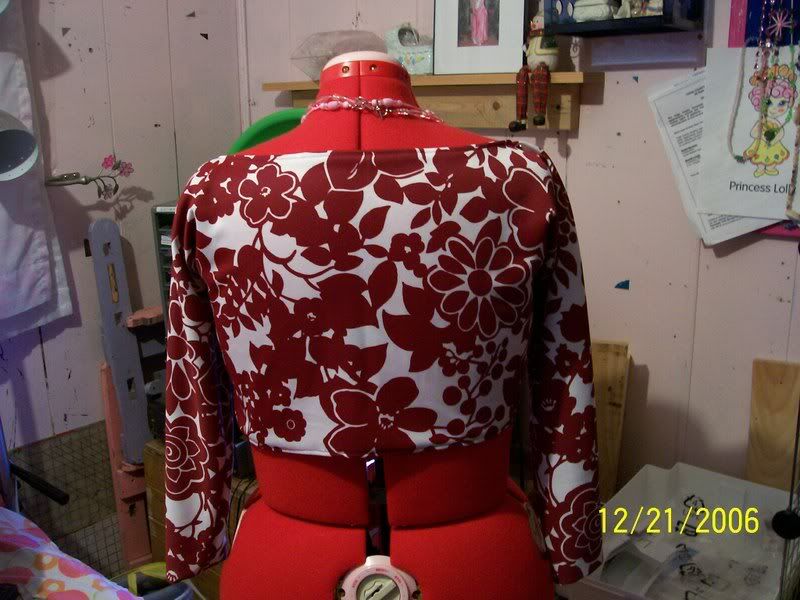 Close up of Closure: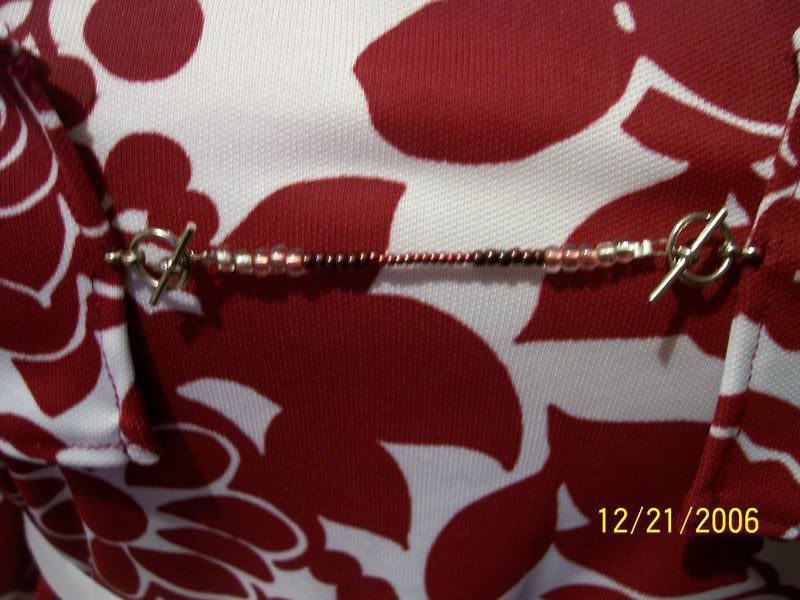 Thanks for looking.