Alright, so, although I've known how to knit for the last...ten years (WOW that's a lot longer than I thought), I learned to crochet shortly after I learned to knit, so this is my first ever project with a cable, and my first ever post on the knitting boards (I think)!
Anyway, it's pretty simple, I made myself some legwarmers with a nice little braid-ish cable going down the front (which took me forever to figure out the first time, and were not the same at the end as when I started).
Being modeled by my yarn bag on my bed: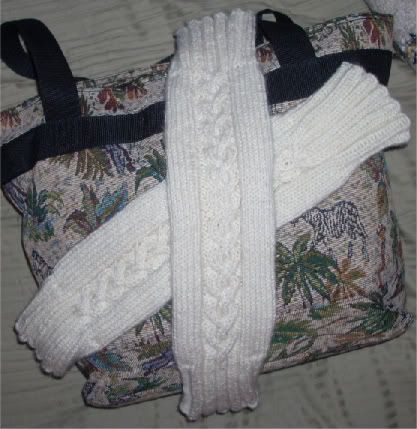 and a genuine action shot because I was falling while the pic snapped (I am as graceful as a ballerina), and the camera fell from its perch on a basket of laundry right afterward.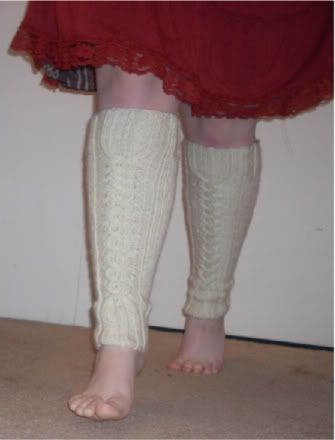 Hurray!