I made these using two strands of wool-ease held together, from the book "just socks" from Lion brand. they are the first pattern in the book, so i figured they'd be a nice project to ease me into sock knitting. I love how they came out, the oatmeal-ish color makes them look sort of organic and functional.
why is it that turning a heel is so magical?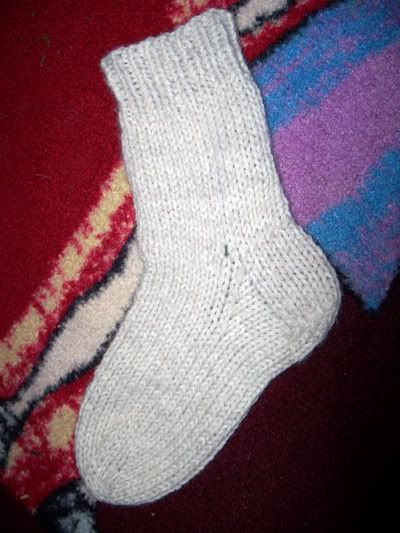 more stuff on the new blog,
http://sarahknitsnotnever.blogspot.com/
just something I'm trying out, to see if i like it. your feedback would be lovely.