I finally got around to sewing the buttons onto the fitted knits cardigan!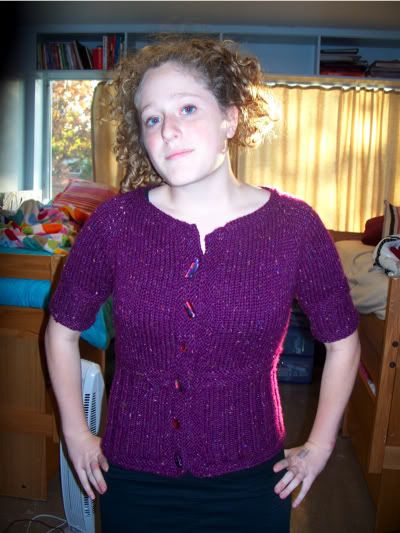 I love it, and the buttons. A highly recommended pattern, and book.
I knit it from cascade 128 in tweed eggplant, on the recommended needle size. I messed up a little bit with the yarn over increases, so it's a little snug. Oh, the importance of which way you wrap the needle!!
More pics and details on the blog.