Hi, This is my second quilt, finished just in time for my niece turning 1 tomorrow! I wanted to make her something special that her Mum would like also (or I fear it would end up in the bottom of a dark drawer!
)
I made it from a charm pack called Tilda, and scrap fabrics in my stash. The backing is flannel as what little 'un can resist the feel of that!
Finished quilt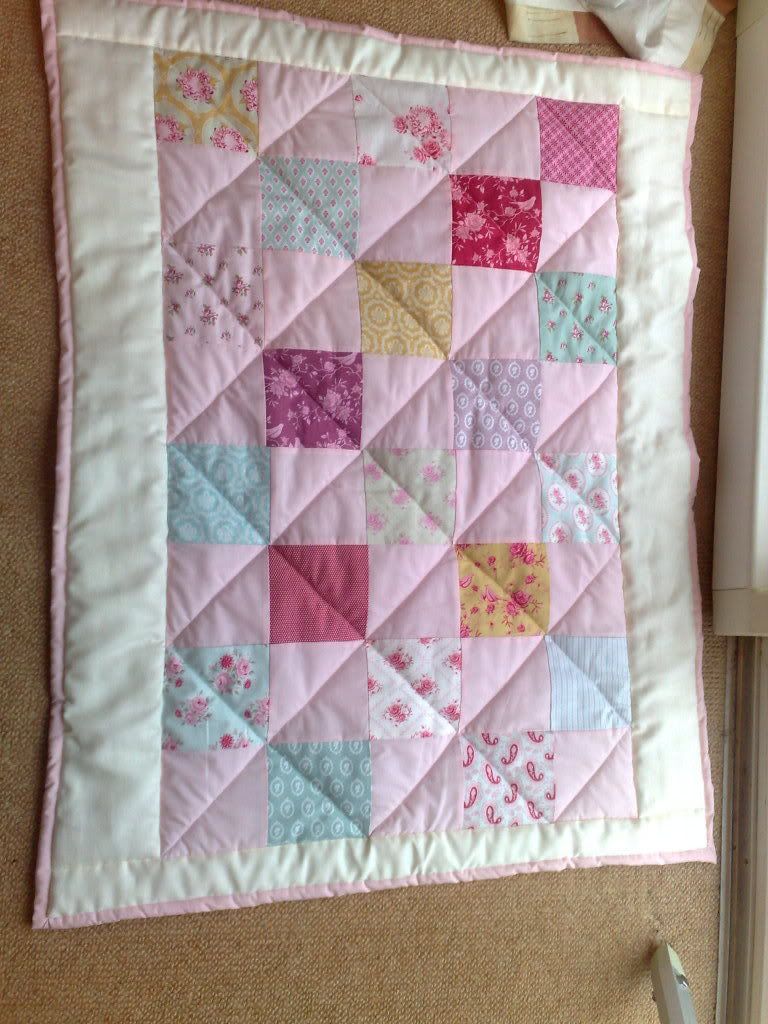 A couple of close ups of the fabrics, huge apologies for the bad lighting!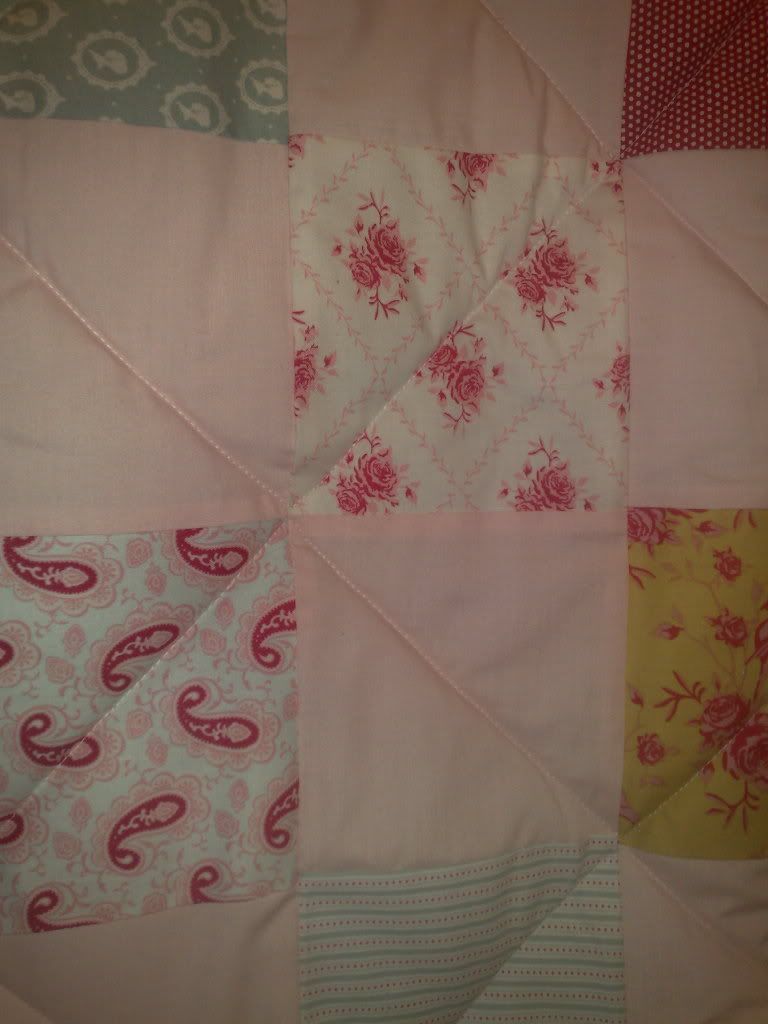 Thanks for looking
c&c welcome
p.s I have learnt that I HATE hand binding the most out of the whole process!!!