Okay I LOVE moths and butterflies. Moths a smidge more, but c'mon, they're fab.
This little dude is a Blue Morpho, they have the most incredible sheen to their wings. So damn pretty!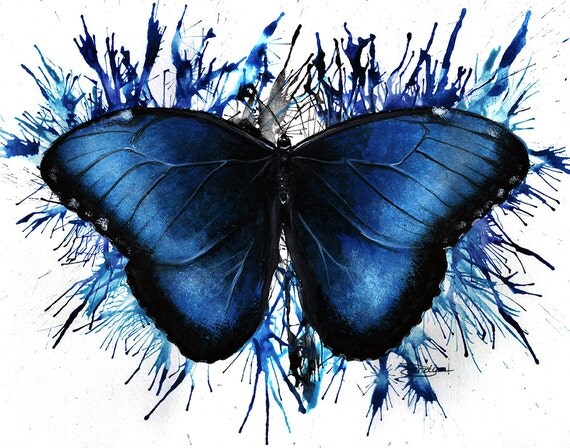 It's painted with acrylics and a tiny bit of coloured pencil on a 11"x14" piece of watercolour paper, and then sealed with a glossy finish.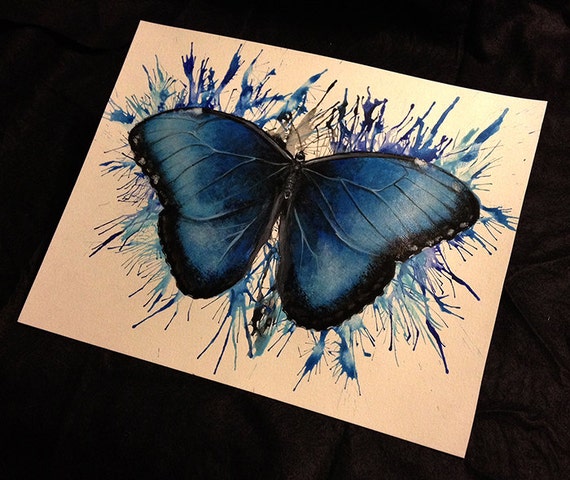 Enjoy!
-D