Yaaaay time to sculpt again!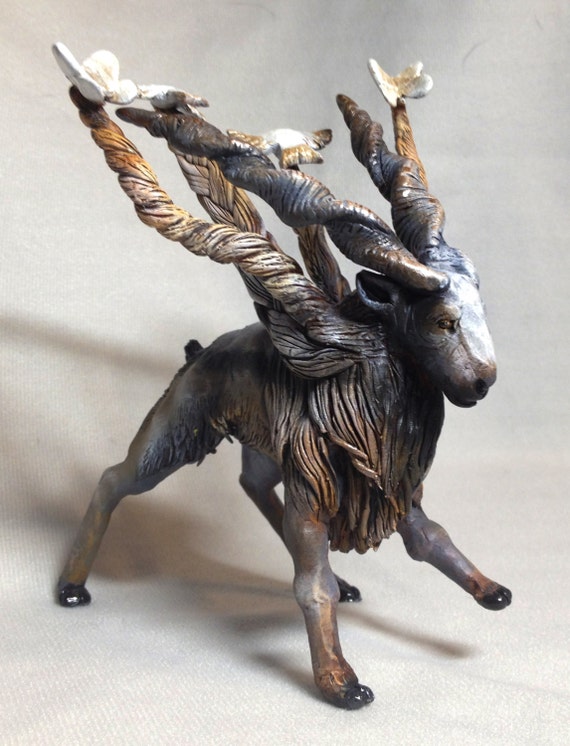 Still looking for a name for this little guy, Markhors are so cool. Such long shaggy manes and magnificent horns!
Naturally I can't complete a sculpture without adding some sort of fantasy spin, so he got the treatment as well. At first I was going to go with red balloons holding the braids/twists up, but somehow the idea morphed into birds and butterflies.
He's about 5.5" tall, 5.5" long, and 4.5" wide, made with Sculpey clay over a wire armature.
Lovely bum view shows off the birds and butterflies nicely.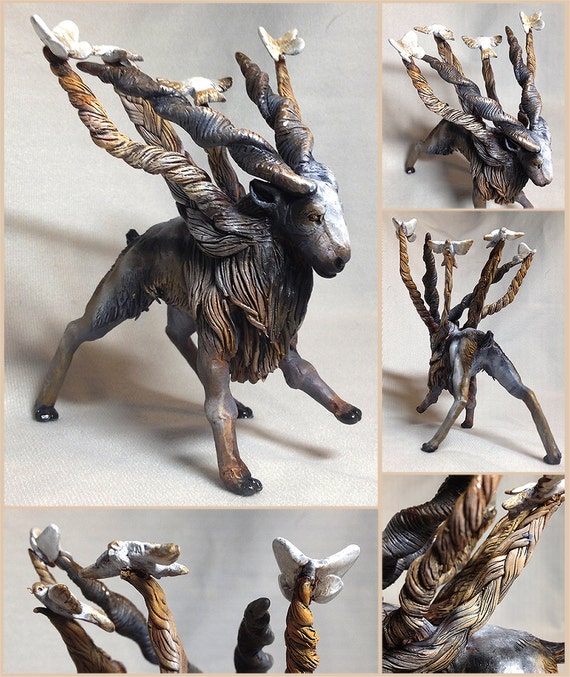 Enjoy!
-D