My baby cousin had her 5th birthday party the other day and I put together a cute little pirate chest for her! The rest of out family were mostly just giving her clothes (boring for a 5 year old!) so I wanted to do something fun! Even though she loves pirates, most of her toys are princess/doll/fairy theme (which she also loves). So pirates were the perfect theme!
I painted an awesome chest found at Michaels (40% off!!) and filled it with DIY and bought pirate goodies!!
Enough ramble. Onto pics!!
The pirate chest. Painted black, glitter spray, then a cute little white skull I made a stencil for (pain in the butt!)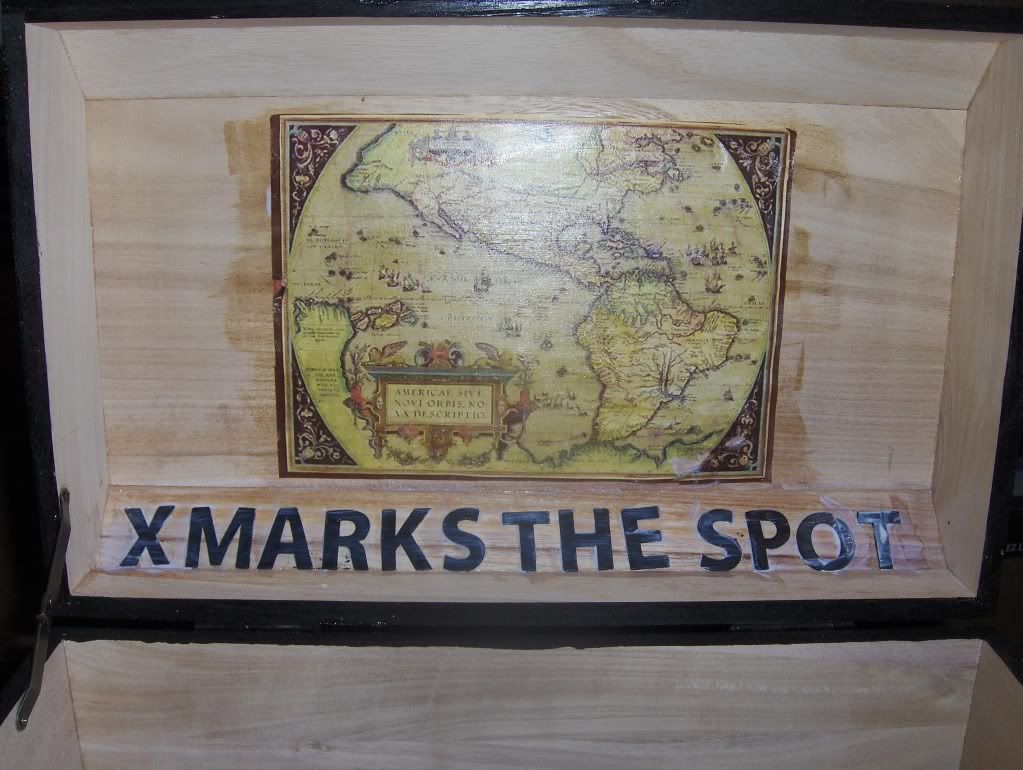 The inside. Map from the internet mod-podged on and foam letters that I painted black because they were in pinks, purples, and greens.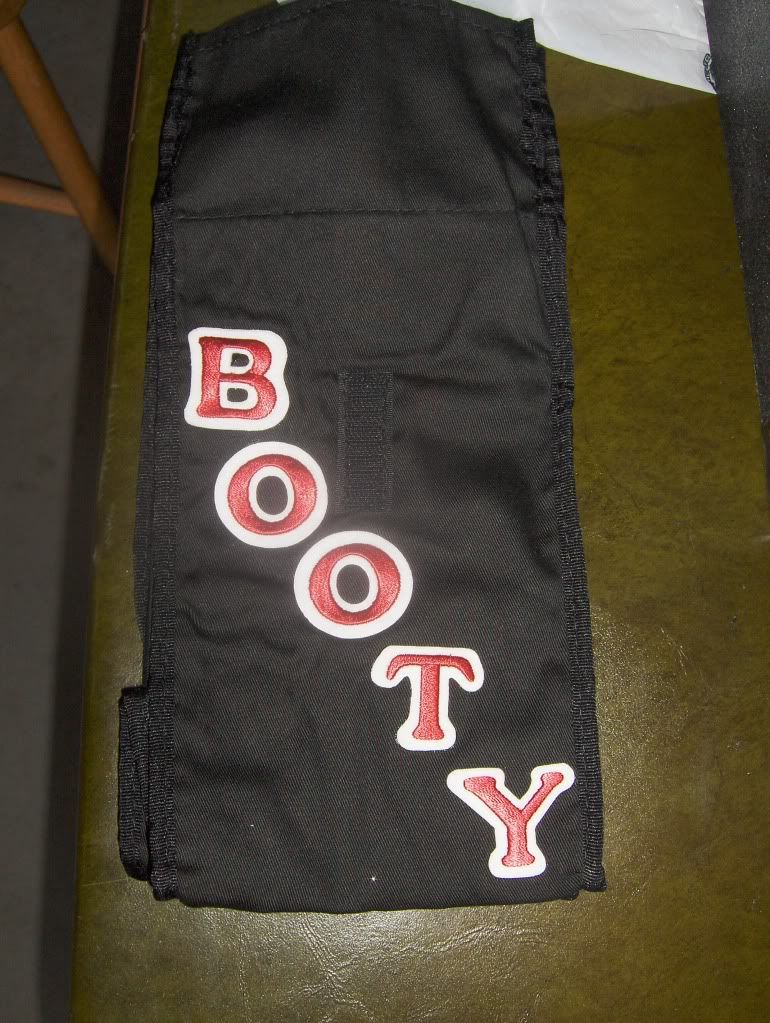 A bag for her pirate booty!! I am not good at sewing, so I bought a fabric lunch sack and ironed on the letters.
Her pirate outfit was inspired (Okay, I kind of copied her) by tcmatteson's awesome AWESOME pirate outfit!
https://www.craftster.org/forum/index.php?topic=386613.0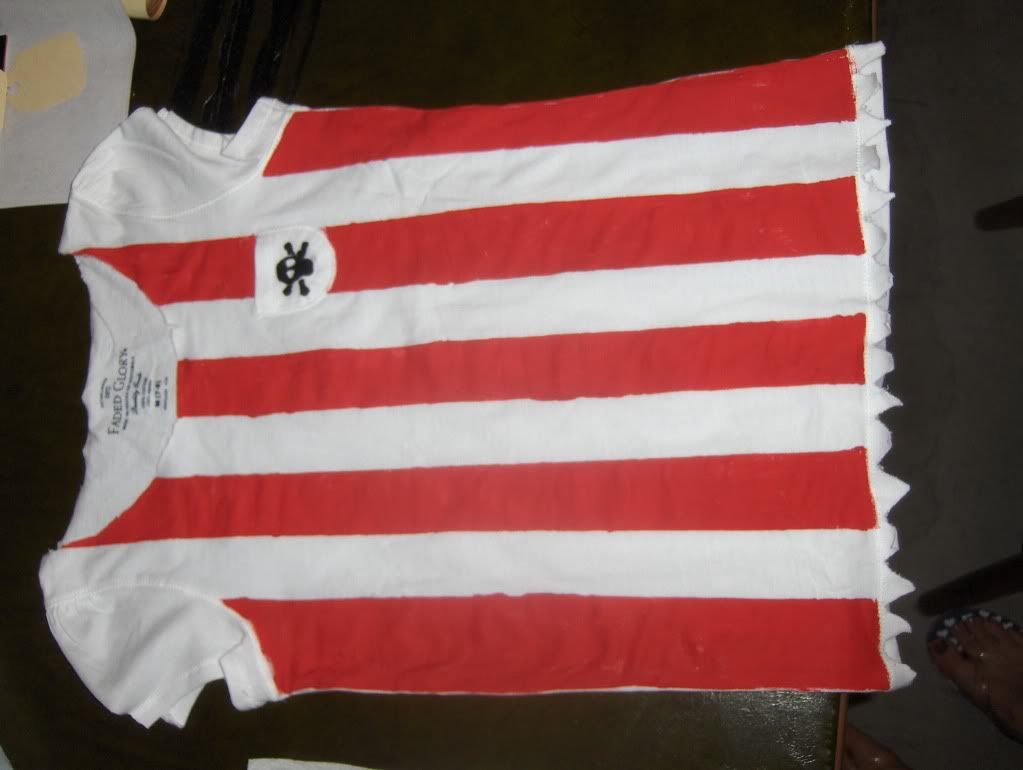 Acrylic paint stripes and acrylic paint tiny skull that matches the one on the chest. I made a stencil for that one too and it was no fun!!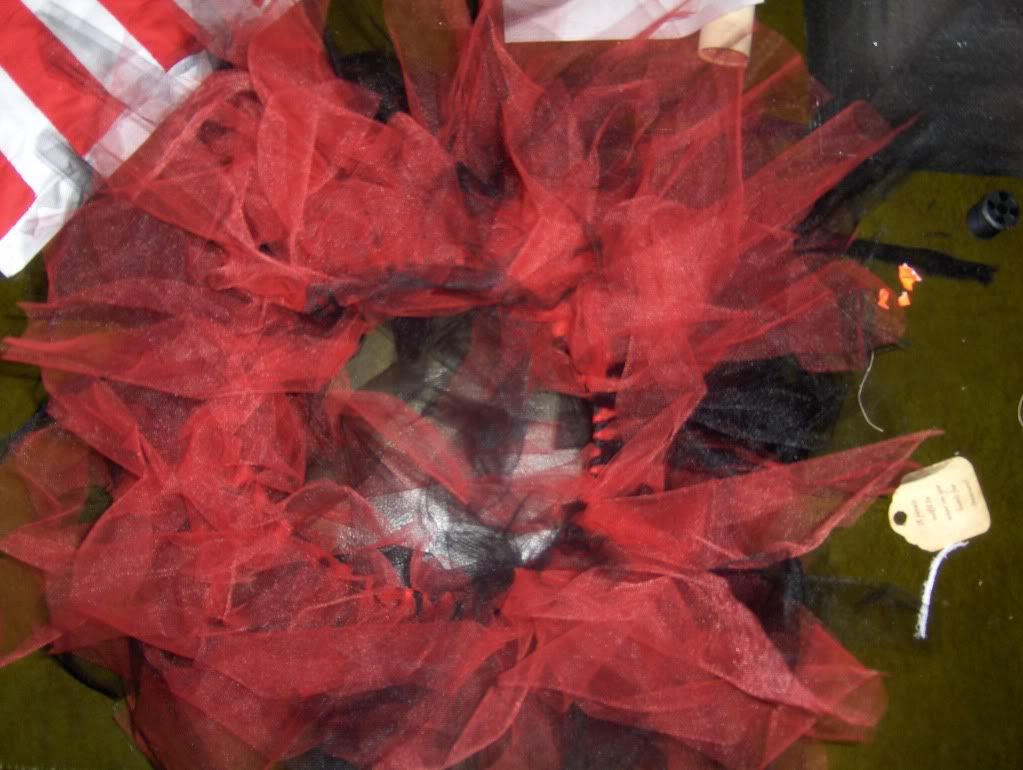 Tie tutu on elastic.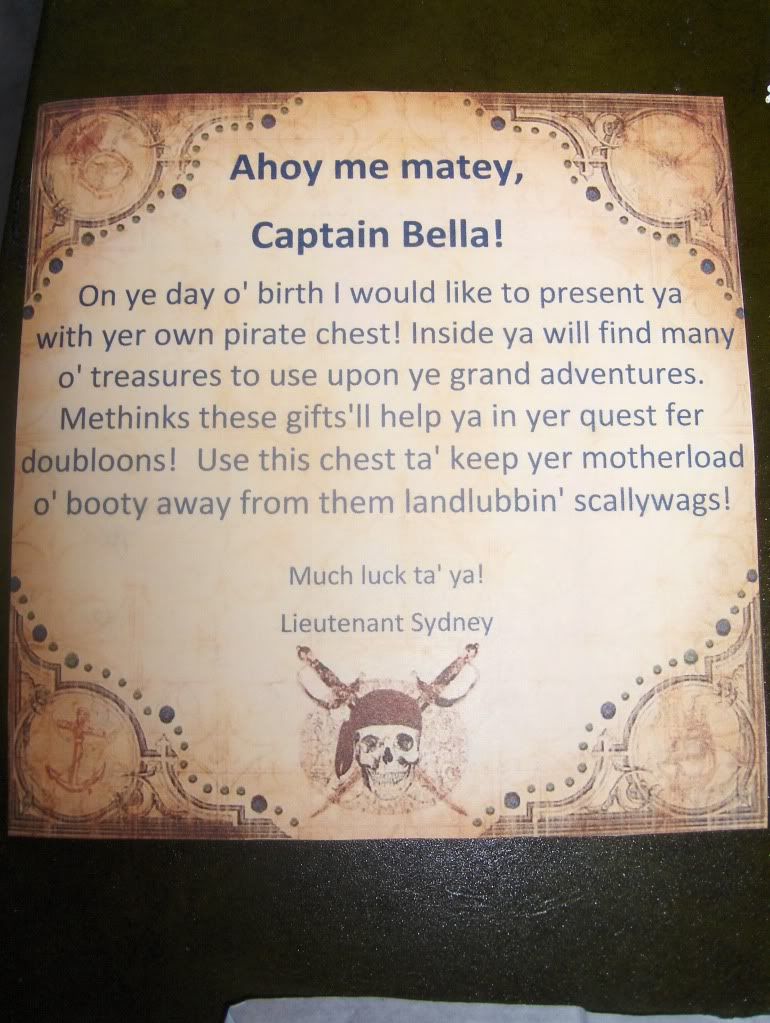 I little scroll that was at the top of her chest.
Ahoy me matey, Captain Bella!
On ye day o' birth I would like to present ya with yer own pirate chest! Inside ya will find many o' treasures to use upon yer grand adventures. Methinks these gifts'll help ya in yer quest fer dubloons! Use this chest ta's keep yer motherload o' booty away from them landlubbin' scallywags!
Much luck ta' ya!
Lieutenant Sydney
I also added some store bought items
Red bandanna
Pirate compass set from the dollar store
Pirate money set from the dollar store in the booty bag
Map printed from the computer and rolled into a scroll
Red and black beaded necklaces found in my grandma's old jewelry
Plastic pirate hat found at Party City for $1.99!!
Pirate stickers found at Michaels for $1!
All of the items also had a little tag attached with a description in pirate talk!
I didn't get a picture of her wearing everything
But she liked it! And my aunt and uncle were impressed
woohoo.
C&C much appreciated!! This is my first project post!