Recieved an awsome package from my partner today. We agreed to send a few tiny things.
Group shot.Catiplillar shirt, Alice bow headband, and a mad hatter inspired headband thingy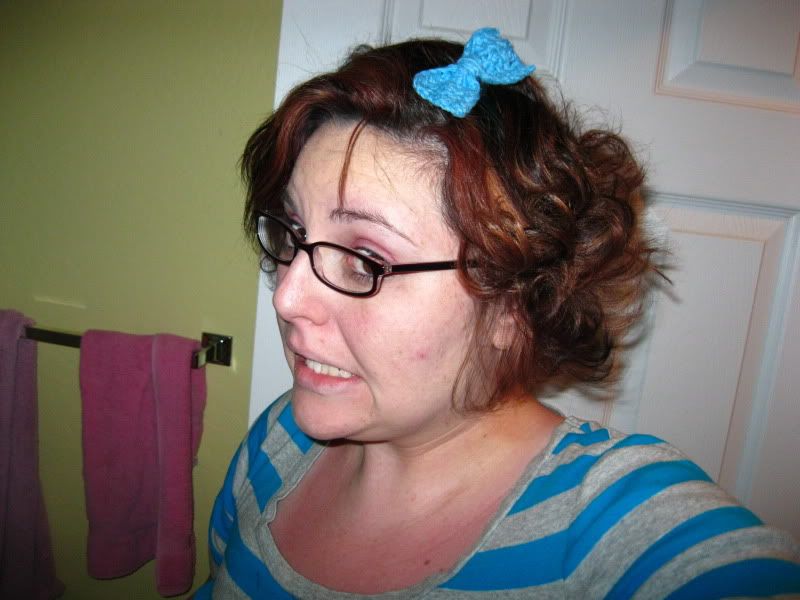 Ignore my hair, it was up in victory rolls earlier so now its just a big crazy curly mess.
Shirt gets no action shot due to the fact that I'd already taken my bra off by the time I got my camera out lol. But I'l probably be wearing this tomorrow, I absolutely love it.
Thank you MizzKodak!!! I love everything.