I received my package from najaorama yesterday. I can't believe she fit all of this into the tube!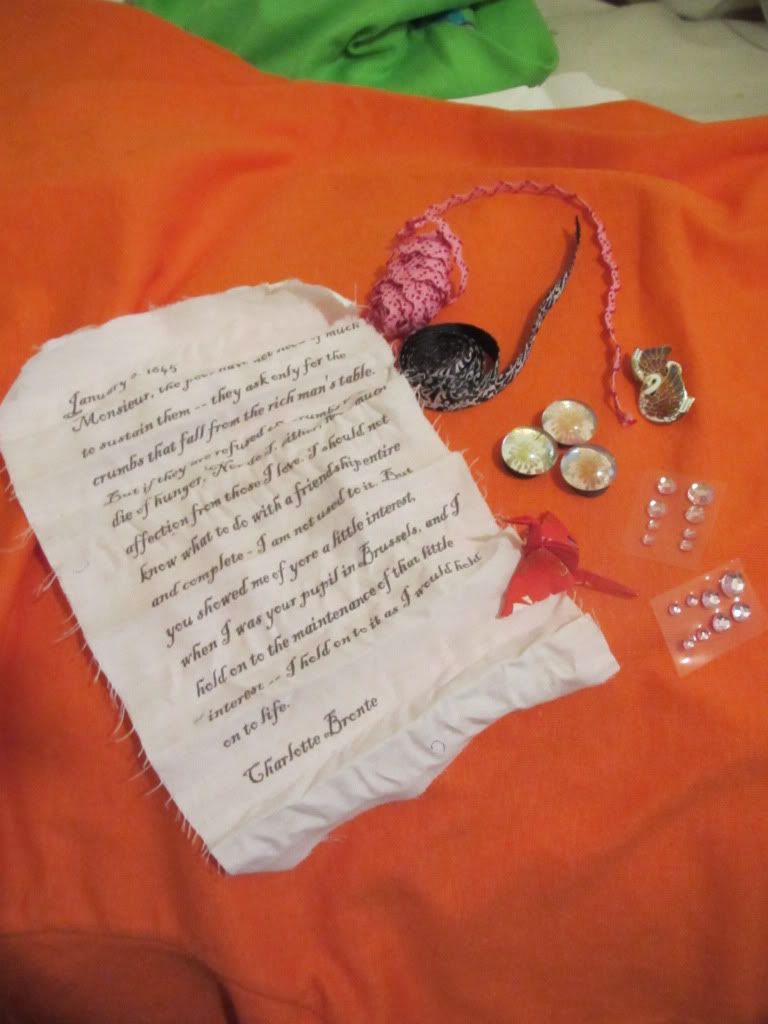 All these great bits!! A Bronte poem printed on silk, over 3 yards of ribbon and ric rac, (rolled very tightly)
an origami swan, pink rhinestones, 3 magnets and swan buttons...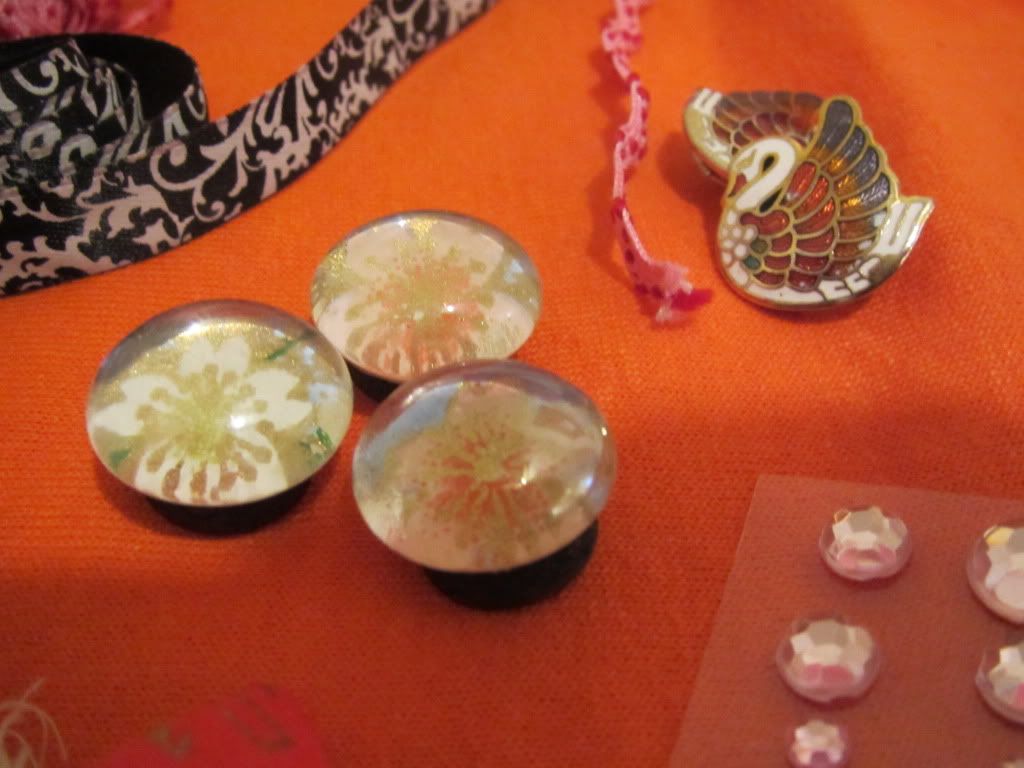 I love everything in it! If I had to pick a fav it would be the swan buttons
made from vintage earrings!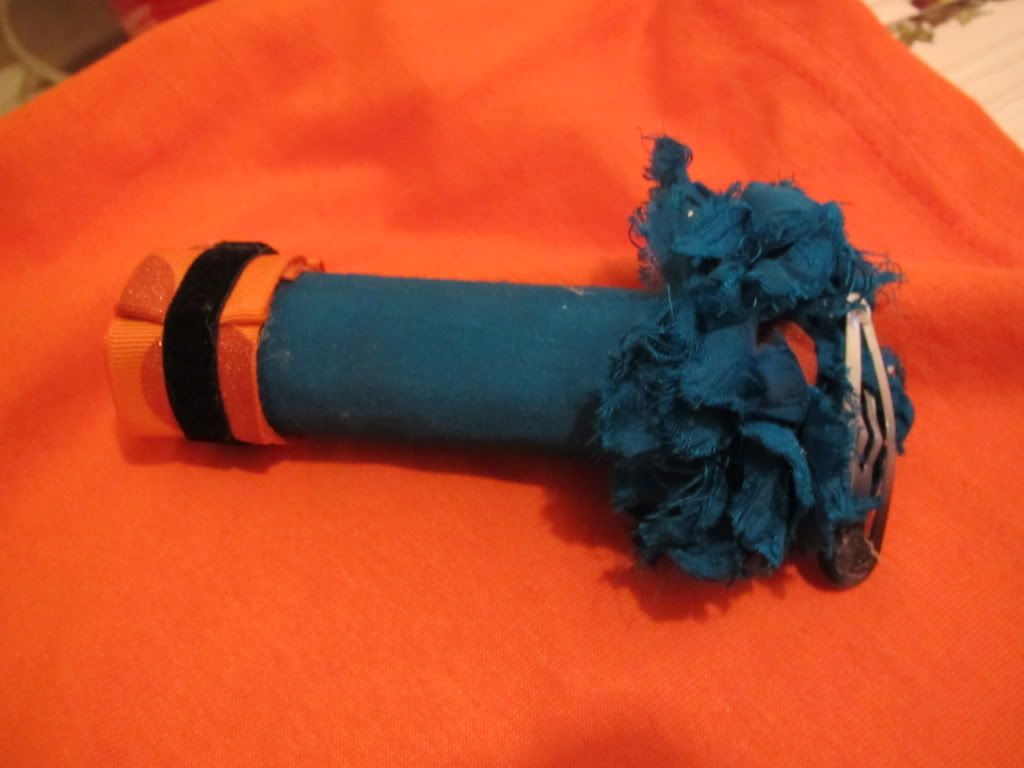 The tube is great! Covered in silk with a silk flower on top and an orange ribbon at
the bottom! I am going to use it to hold my darning needles.
This was my first swap and najaorama was a great partner, I can't wait for the next one!