My speciality is dolls. So when I saw the theme of this challenge, my first thought was a doll. Using a lot of earthy tones, which are my favourite colours, so I luckily had a lot on hand. Her hair is made of a collection of blues, greens an' browns. Her skirt is a pinwheel of blue an' auburn, which wound up looking red in the photos.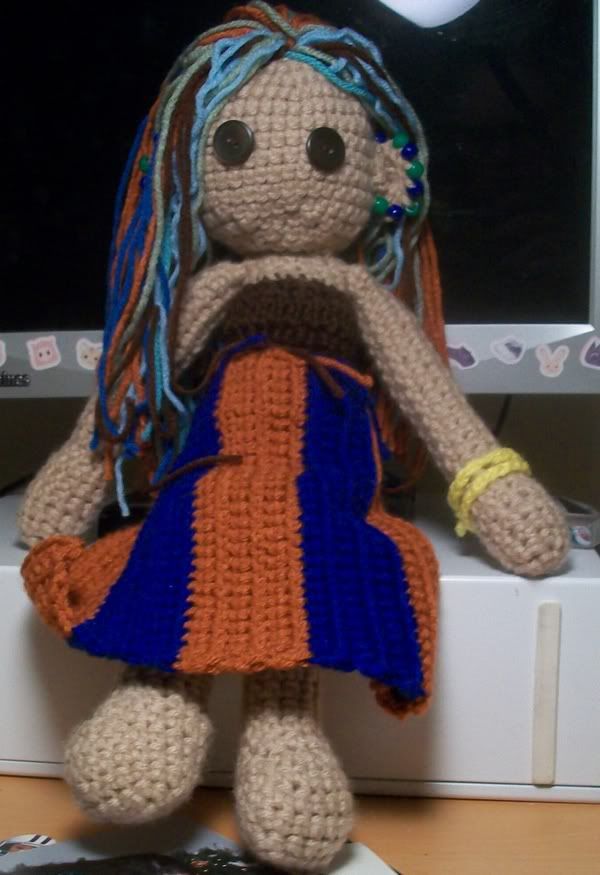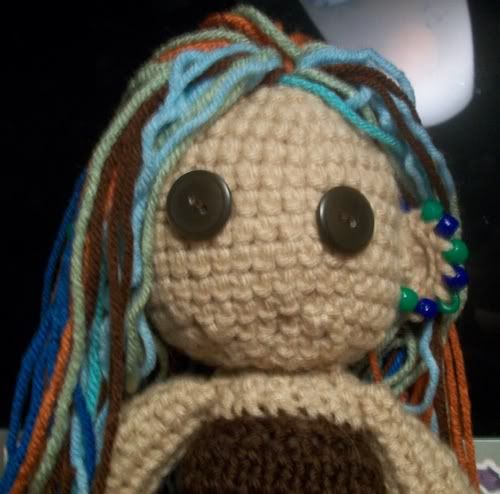 Her eyes are brown buttons, an' she has green an' blue earrings along both ears.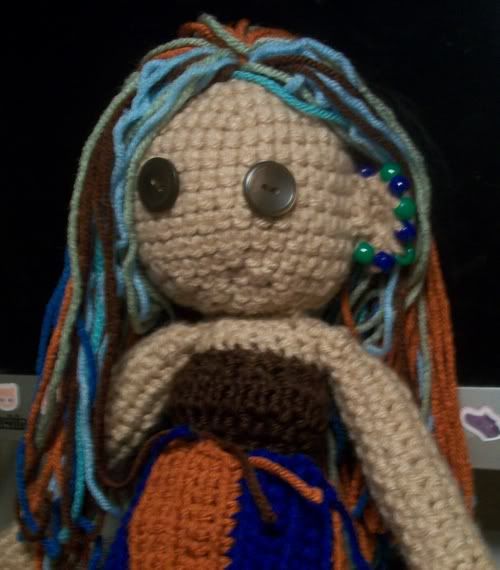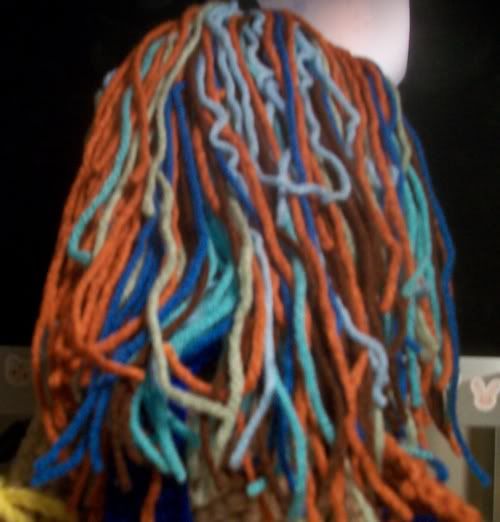 The back of her head.
So that's it for my challenge entry! <3