I found the most kickass pokemon sheet in my local thrift store and decided that I MUST HAVE IT. so I did.
I kinda looked at it for a few days whilst I made myself some pants for which I'll make a different post later.
I'd been wanting a shirtdress for a loooong time. I've been meaning to make one since january, but didn't see any patterns I really liked, and they were all ultra expensive. uncool, pattern companies, uncool.
so I'm boycotting! This summer I've been making my OWN damn patterns...that's right, take that. So I whipped one up yesterday and tossed a dress together. All I had to do this morning was put darts in and hem. Even though I'll be 20 in a month, my mumsy still makes me go to bed. o__0;;;;
so behold, here's the pokemon shirtdress of doom!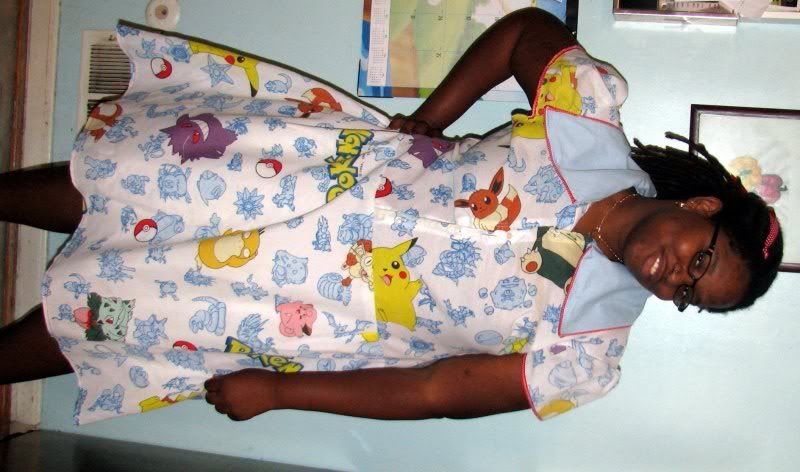 general sass-tastic pose. grawr
closer to show the oversized, loli-rific collar and poofy cap sleeves. I blinked.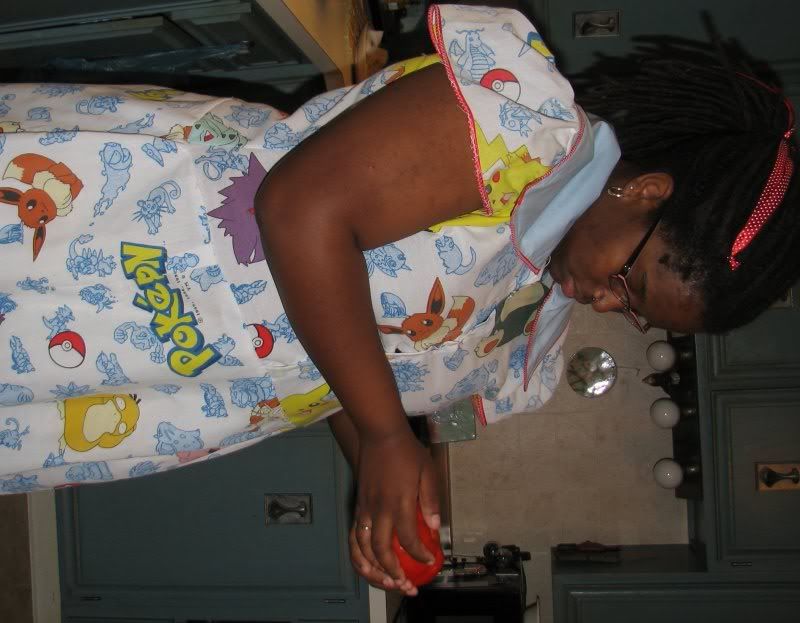 and my mom wanted me to hold a tomato and look at it. I'm just so deep, am I not?
I'm wearing a petticoat under it, since I wanted a nice, full skirt. One could easily make a more narrow one. Actually, I plan to do so when I make my next one. Maybe even a pencil skirt for a change of pace.
If anyone wants guidelines for making one, I could definitely help. *pleased with self*
(lets hope these images work properly...they so aren't in my preview...ah...boo, just try the links, then whilst I'm fixing it)
ETA- I hath defeated the evilness that is photobucket! huzzah!