I posted these candles a while back in Misc. Completed projects and I checked in with Leah to make sure it was o.k. (she said it was) to submit them for this challenge.
I made these Duran Duran shrine candles for a friend of mine who is a huge Duran Duran fan. I used 5 different colored glass encased candles (like the ones you find with various Saints & prayers on them). I had colored copies made from the Astronaut CD of each of the band members with the angelic star burst added in the background.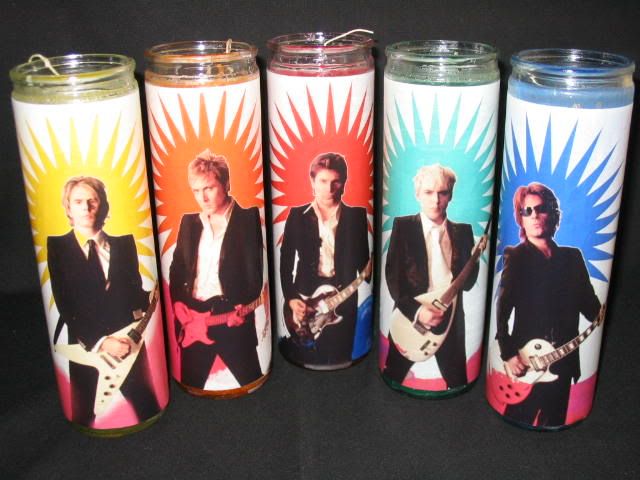 I then cut the pictures to fit the candles and used Mod Podge to adhere and seal.
Simple but I think they came out great and my friend flipped when she saw them.
Thanks for looking