Since Zzdia still hasn't received the larger package in the mail (we're hoping it's just taking the scenic route to her) we've decided to post the pictures of her lovely package so she looks forward to something!
Here we go!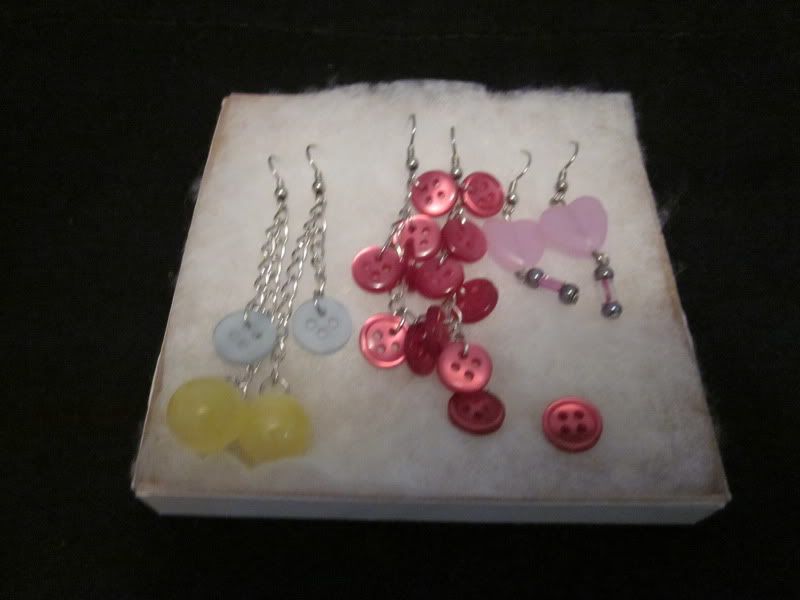 First up, earrings! From Left: The Lost Moon of Poosh earrings, Kaylee's Foofarah earrings, the I Heart Heart the Doctor earrings and the bottom are studs to wear with all of them or by themselves.
Bookmarks (which got there safely, thank goodness) and beads for her collection.
My very first crochet hook, bracelets, the other side of the bookmarks, chains and hair pins.
And tutorial with supplies on how to make your own bottle cap magnets, jewelery and hair clips (with two magnets prepared).
I really hope it gets there to you!
Keep Crafting,
VanGo87