This is my first post. Partly because I'm new, partly because I'm a lurker, and partly because I'm not very creative.
Either way, I just recently moved into an apartment with my boyfriend and, because we aren't exactly swimming in money and also because my brother works there, we got a lot of our new furniture from IKEA. Our coffee table was the cheapest one we could find: a silver-y looking frame with a plain glass top. I don't have a before picture, but it was pretty bland and you could not only see the framework under the glass, but you could also see every single smudge.
I got SO sick of it SO fast, so I went to Barnes & Noble and I got a large world map, which I then cut down to size and pinned under the glass of the table. Very simple!
I also got some Crayola window markers from WalMart so my boyfriend and I could write messages on the table, like where we want to travel. We also play the "Find These Places On The Map" game.
Pictures
:
This is the framework that was under the glass that I got sick of looking at.
And here are some of the 'finished' table: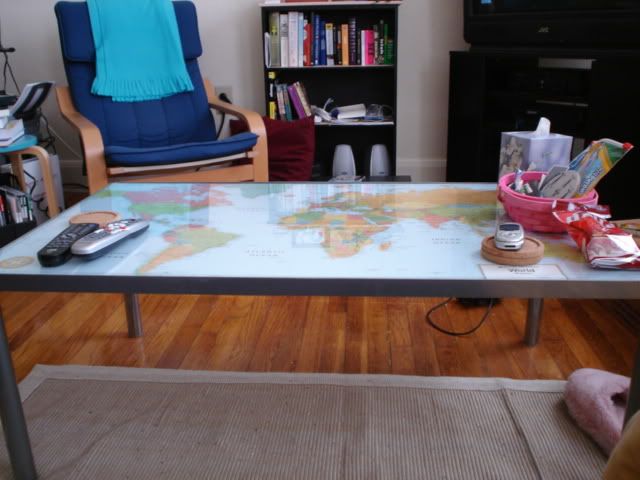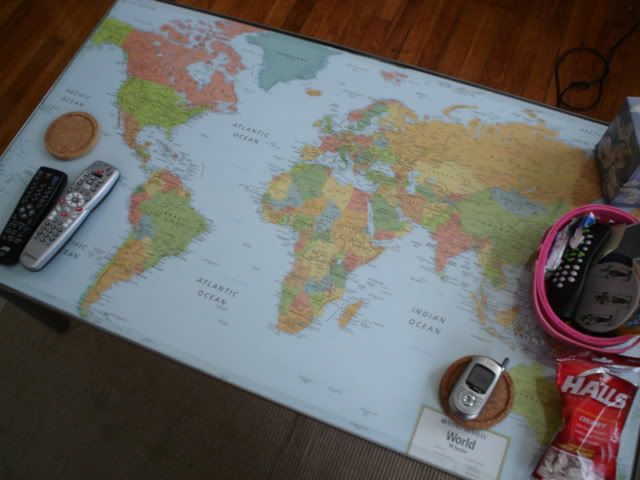 Now I just have to find something to do with our desk, which has the same issue.