I was unsure whether to put this here or under reconstructed since I used a sheet, but since I just used the sheet as regular fabric I put it here.
Anyway, I made this using this tutorial:
https://www.craftster.org/forum/index.php?topic=77268.0
which I was very pleased with. This is my second dress, and the most wearable dress I've made.
Sorry these photos are so crappy, typical trying-to-take-pictures-of-yourself-in-the-mirror stuff.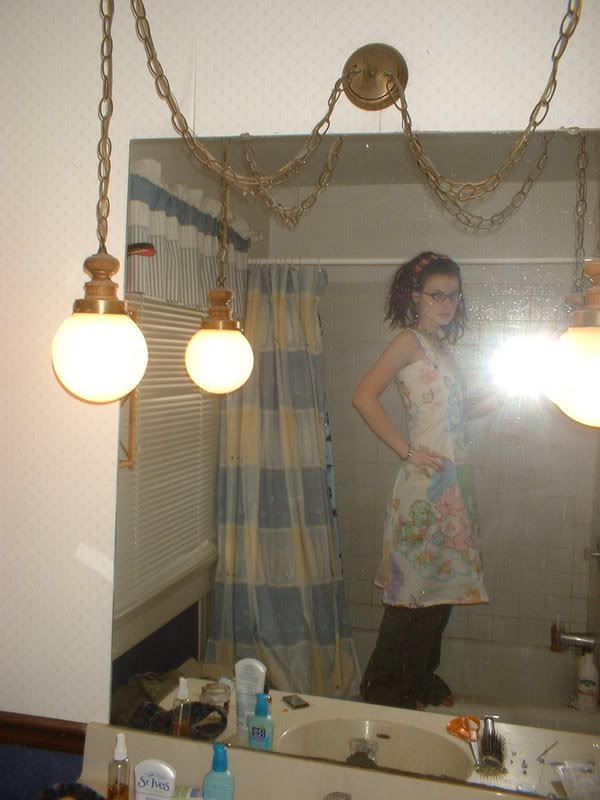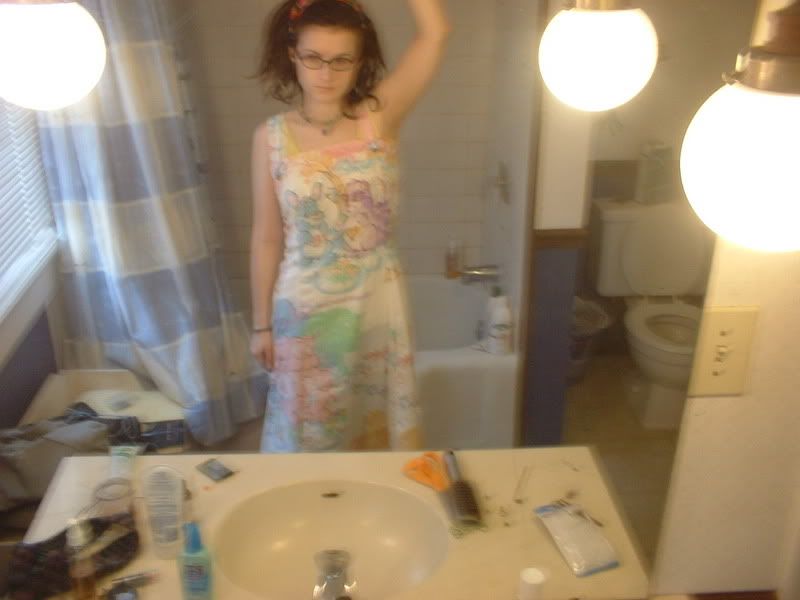 Better pictures of the sheet/front: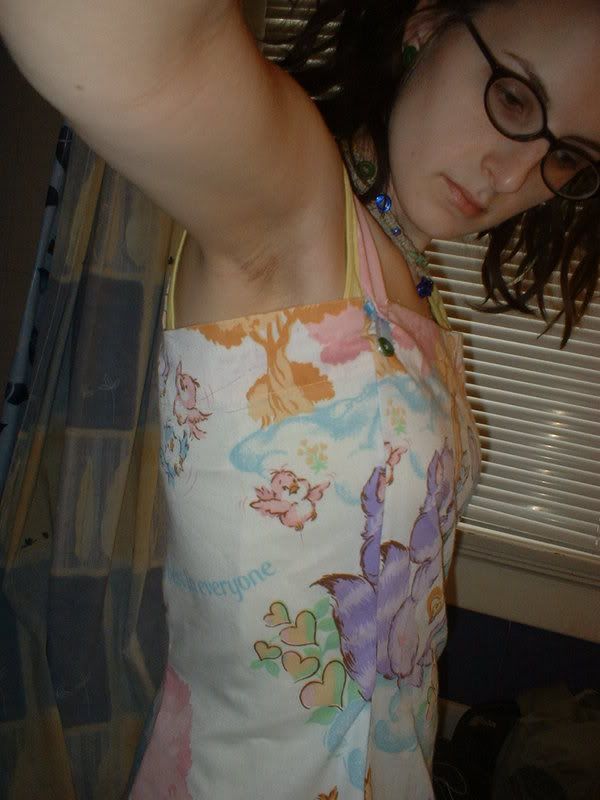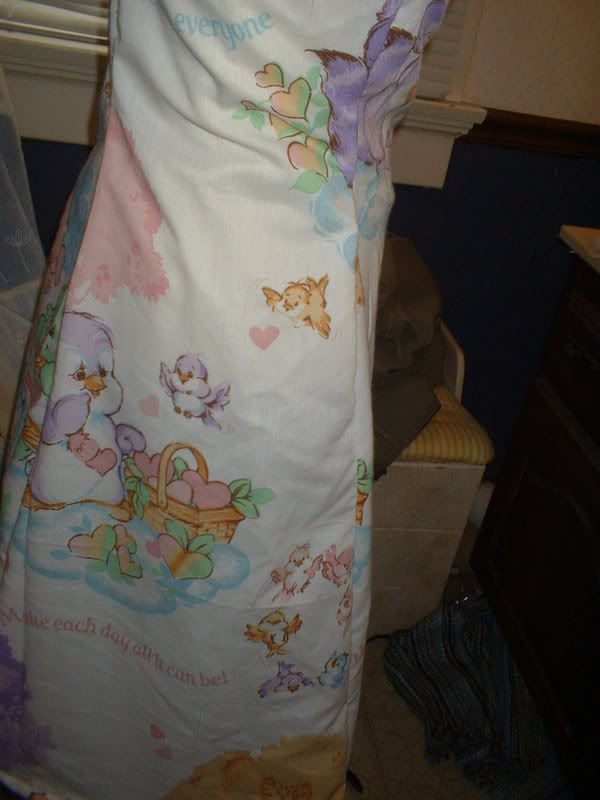 thanks for looking! aaaaand I can't help but show off the amazing sewing skills of my boyfriend, who learned to use a sewing machine two days ago! His messenger bag:
https://www.craftster.org/forum/index.php?topic=150922.0