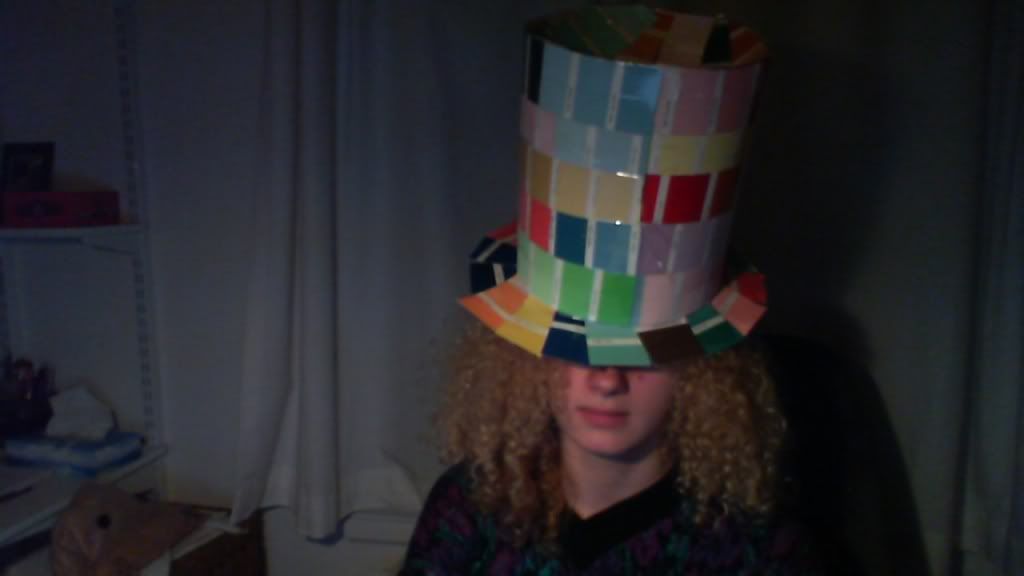 I have gotten creepy stares and smiles at this hat. people really like it, sometimes to the extent that i get a little freaked out. but i like it too, i feel like ab lincoln! it's made out of paint samples.
This was my first hat. sometimes its hard to tell, but its a whale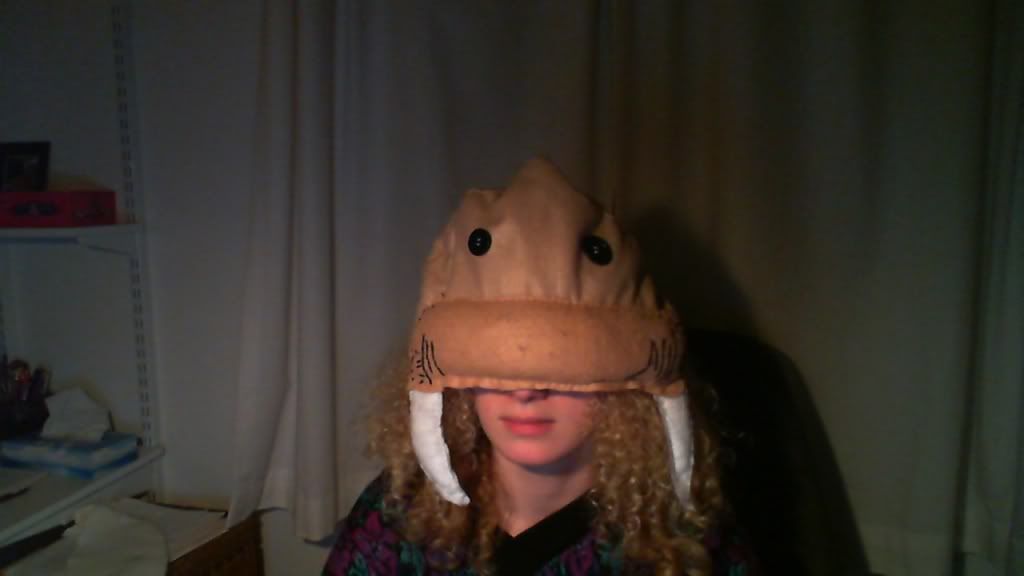 Self explanatory
excuse the dorky pic. it was for my captain crunch halloween costume!