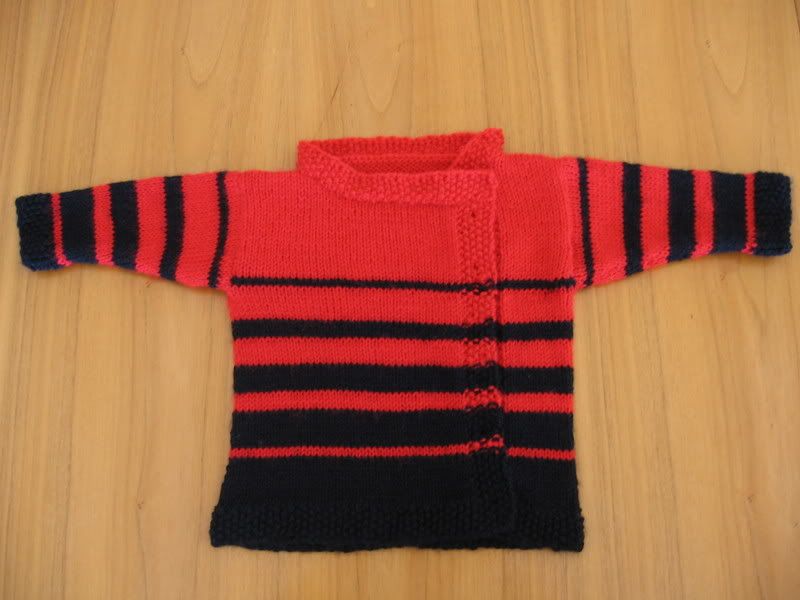 i made this as a commission for a friend. she's a wee bit goth *cough*understatement*cough* and loves getting her gothy friends black babywear. except that it doesn't exist. so she gets me to knit it.
jacket was based on the pea pod baby set that's a free download at interweave knits, but uh... it changed a little. if people think it has changed sufficiently i'm happy to post a pattern/ my alterations. but i wasn't sure. well, it's a free pattern, so posting alterations is fine, but i'm still hestitant to call this 'my' pattern.
was my first shot at baby clothes. seems a little big (though it's the correct finished size according to the instructions), but then i don't know kids/ their sizes, so *shrug*
why is it called the reds under the bed jacket? bad sense of humour and a spot of australian history. explanations at the blog.