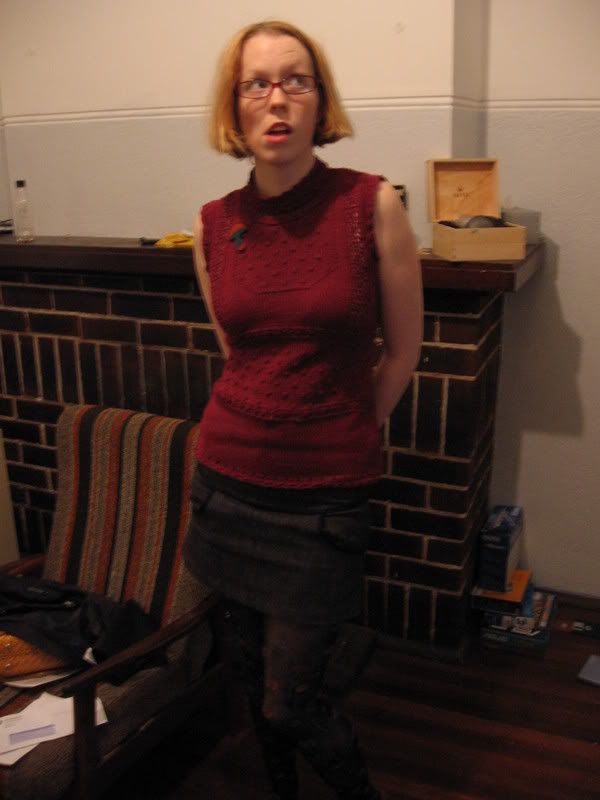 i finished the vogue knitting holiday 05 high neck lace top.
with many a mod (made it longer, made the armholes bigger, made it a wee bit smaller across the bust, changed the ruffle on the armhole).
i love it, but it's a tiny bit big. well, 4 i nches too big in the waist (any ideas to fix that i'd love to hear them).
more info at le blog:
http://craftyaction.blogspot.com