Heh, I stole these gloves from Frank Iero, My Chemical Romance guitarist:
The three open fingers come in handy for sewing, typing, etc. Actually, I'm wearing them right now and I don't think I've typo'd yet...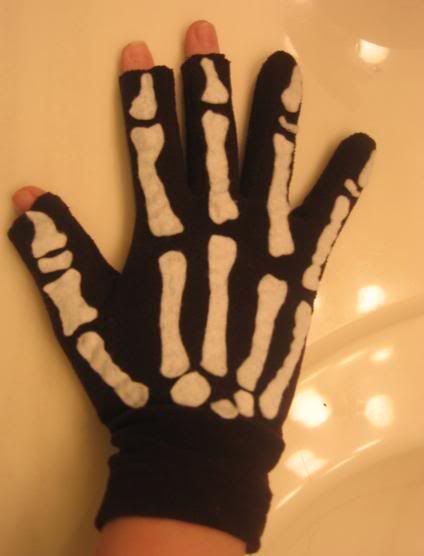 I started out with a pair of black gloves, so all I really did was skelefy them. Hope you like!