This is an accordion book that I put together and illustrated: The Gang's All Here! Here's the front: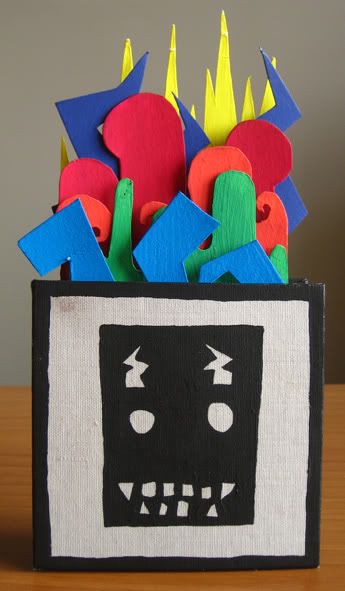 And opened up:

Each page has a face on it, and each face flips up to show the skull underneath: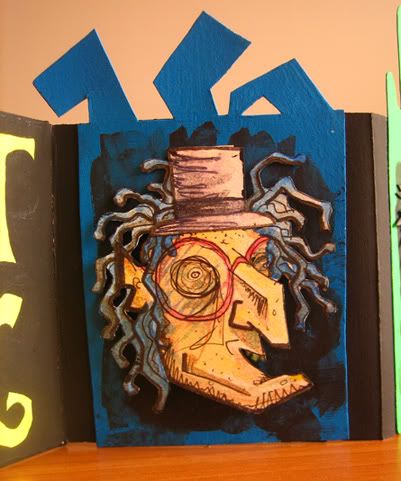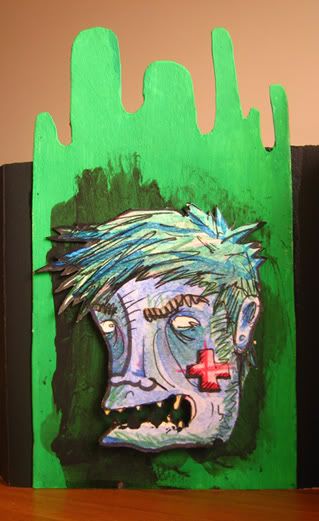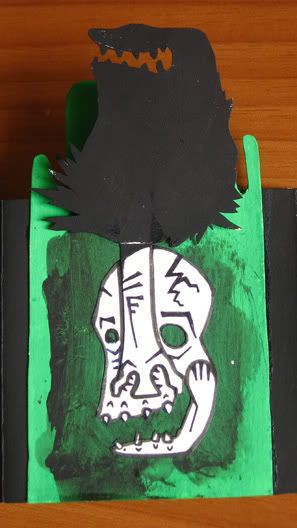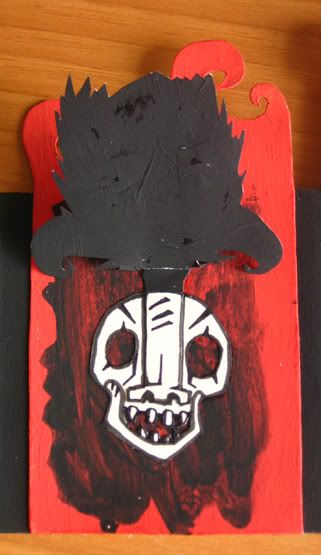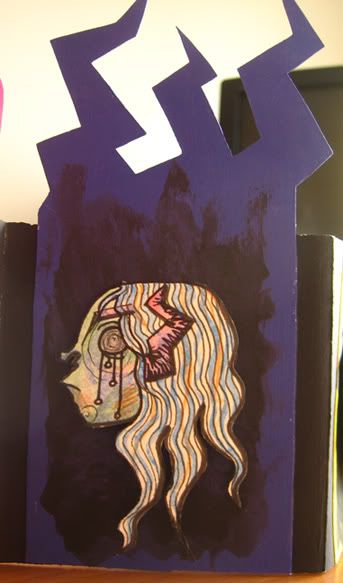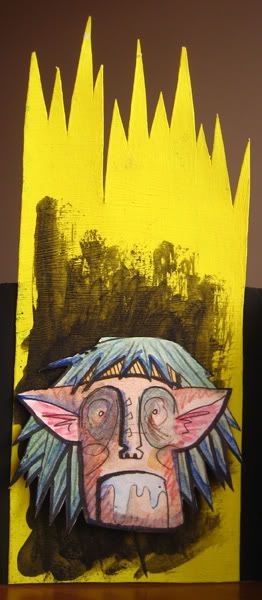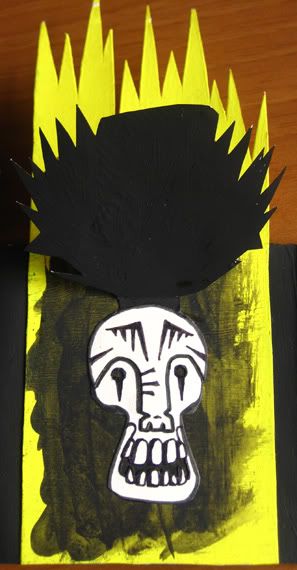 Ta da! I would highly recommend making these little accordion books...they're really easy and all you need is book board, canvassy book cloth, glue, and paper (I used paper for the long strip, and cardstock for the individual pages and faces.) All the color is paint, sharpie, and colored pencil. Hope you like it!