A new card for tonight:
Bootsy Collins, of Parliament fame. First, a calm, almost demure Bootsy:
Then BAM! A funk attack!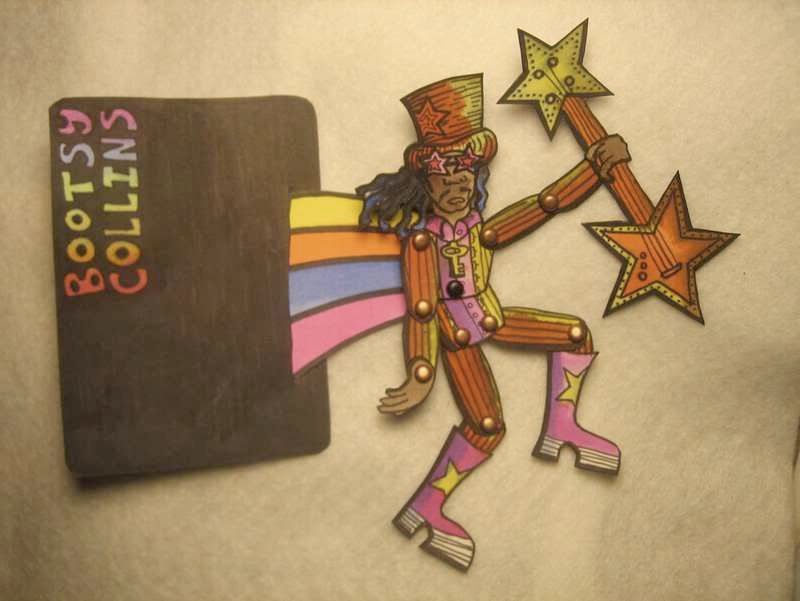 I like this one, although I think I pretty much broke the rules as there's no way to fit him into the 3.5 by 2.5 frame without bending his arms at some pretty unnatural angles. This idea/concept was inspired by/stolen from The Mighty Boosh, as is pretty much everything I ever do
.
Edited to say: here's the picture I used for reference:
http://audiocal.com/members/userdata/demo/74.jpg
And also, thank you guys so much for all the nice comments! You guys make me feel all warm and fuzzy inside and keep me coming back for more Craftster lovin'.