so, last night in drawing 1 we had to draw the figure. it was very awkward at first, but after a while you get used to it.......
until your professor puts you dead on with her genitals because 'you can do foreshortening' this may be true, but that awkward feeling came back with a million times worse!
anyways, i got over it and our model, wendy, really liked my drawing so..life goes on :]
safe thumbnail! ((sorry about that i didn't even think of it because i've been on craftster so long without the thumbnails!))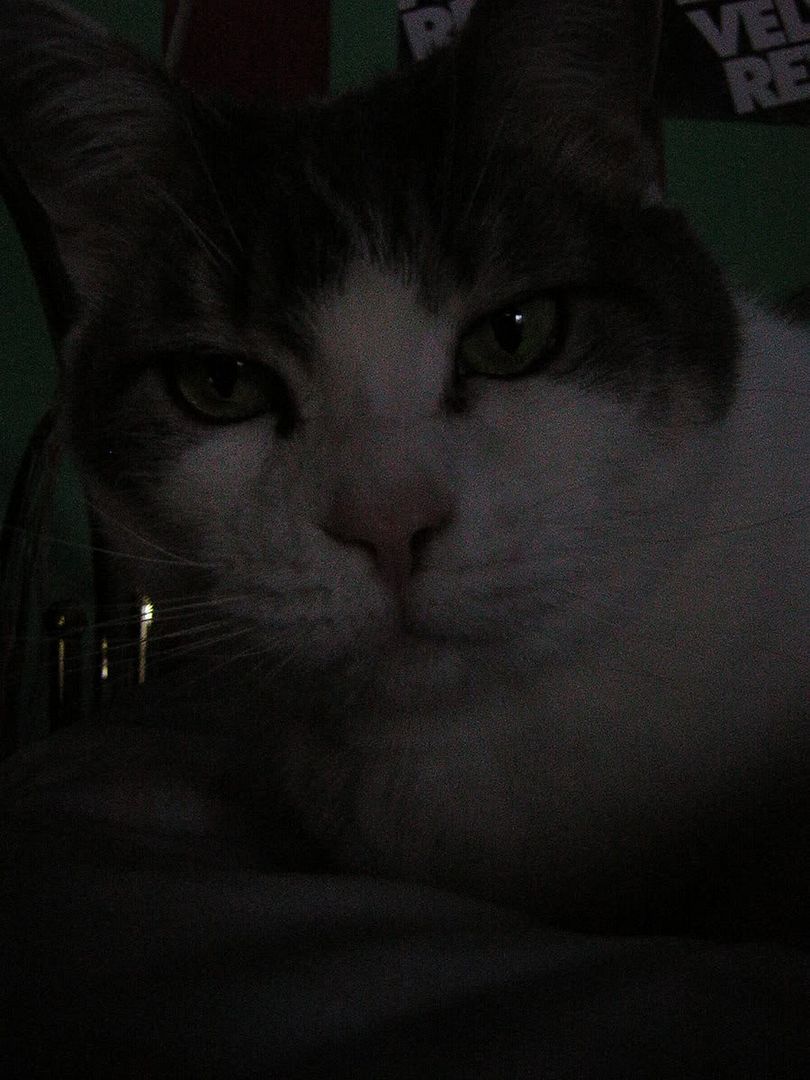 ((Rest in peace pretty kitty <333))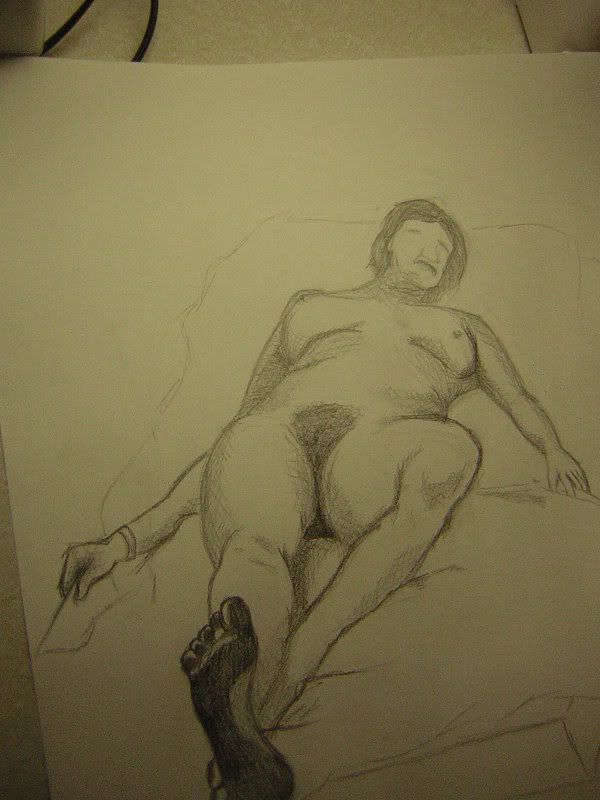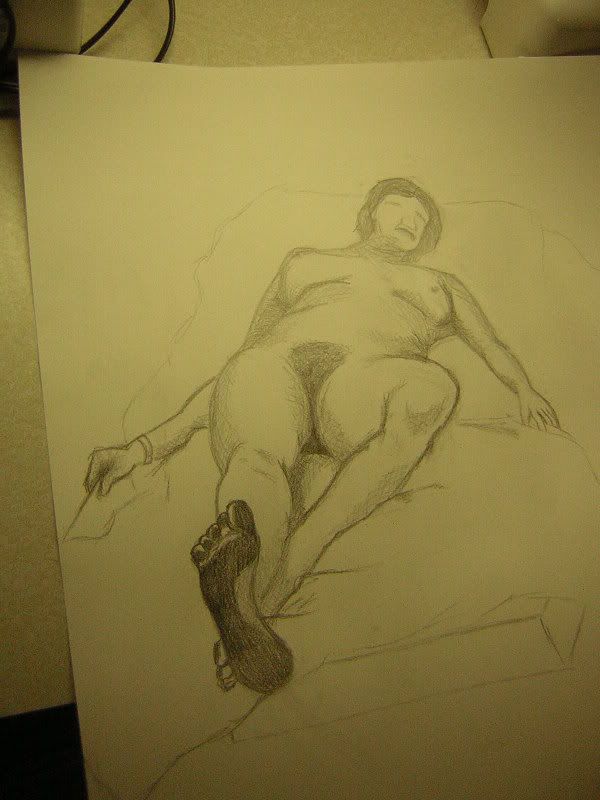 although now that i look at it again, her left arm (on the right side of the picture) looks a little funny. but i avoided that part until we had 1 minute left because unclenched hands intimidate me
also, it's probably good to know that our professor didn't tell us to use pencil. all but me used vine charcoal. however, i like to challenge my professor. last half of the semester, we had to draw a drapery piece for our midterm drawing...i did it, not only in pencil, but in squiggles. i'll post it later..
the whole time she was like "hmm, you may just prove me wrong. drapery CAN be done in pencil by a drawing 1 student..in squiggles no less!" :p