my coworker is leaving for college and comissioned a bag from me. she wanted a ziptop tote and said she likes sylvia plath and yellow. and this is the result: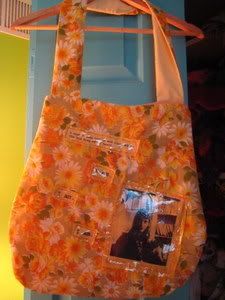 close up of the details: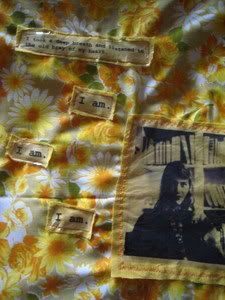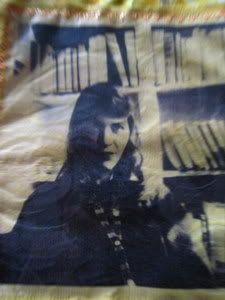 and the back detail: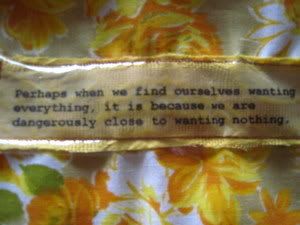 i used iron-on transfer paper to put the picture and quotes on yellow textured fabric. but i absolutely hate iron-on transfers; mine always end up looking cheap and peeling. so i put a layer of vinyl over them as well. the top has a zipper and this crazy one strap thing with one part in the front and one in the back. overall i'm fairly happy with the bag. let me know what you think!