here are my goodies from A2K!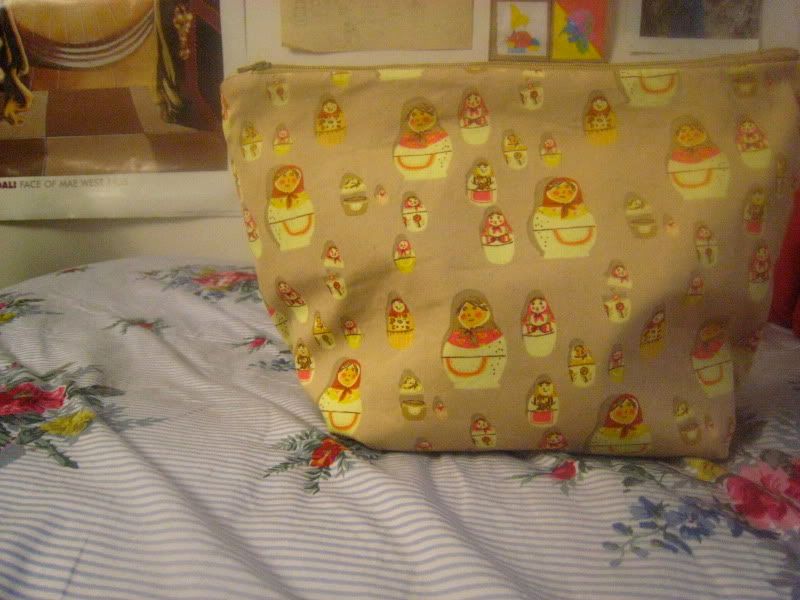 large zippered pouch with matryoskha fabric!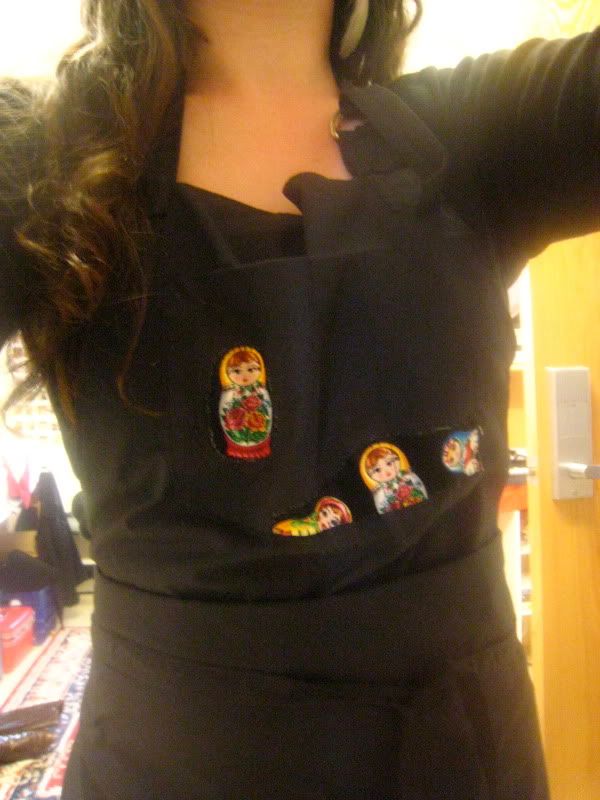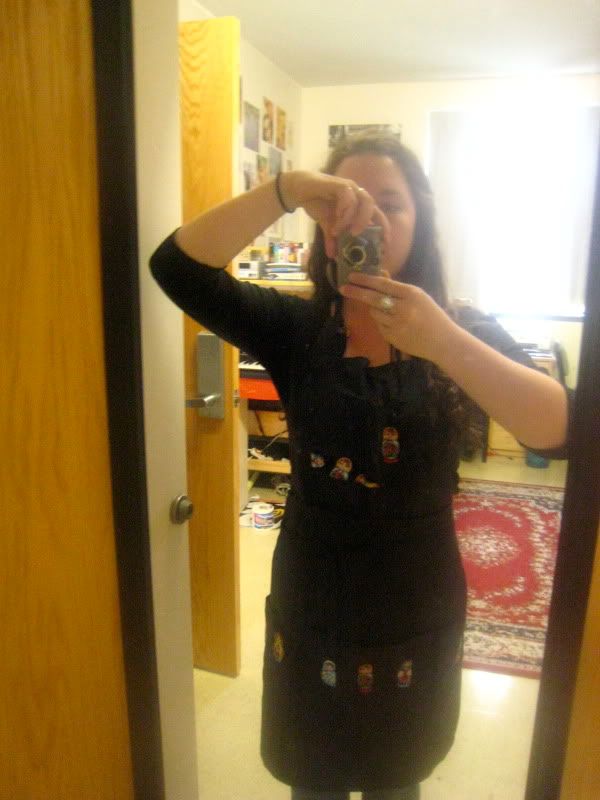 beautiful black apron with matryoshkas on the pockets!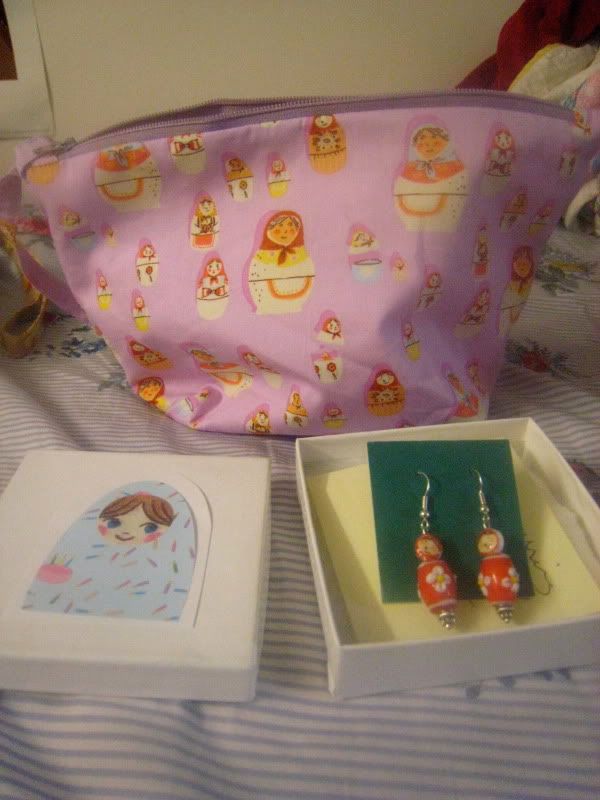 medium zippered pouch with adorable red matryoshka earrings (they also came in a super cute box with a little nesting doll on top!)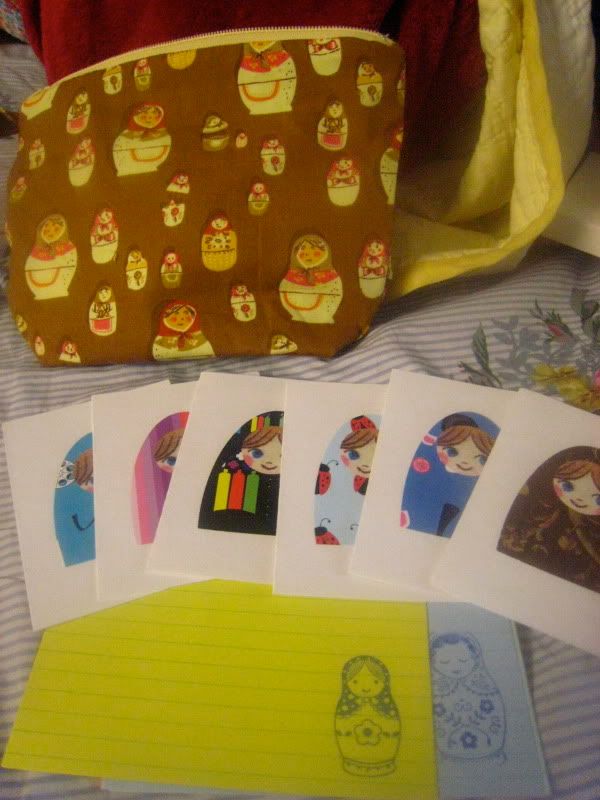 small zippered pouch with little cards and index cards crafted by atsuko for STS30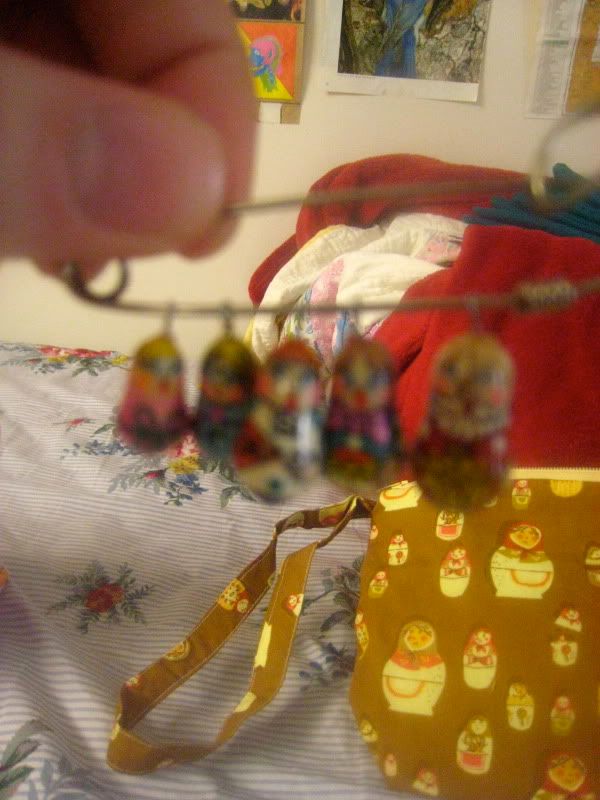 pin with little nesting dolls from alaska- this is seriously adorable. i put it on my jacket immediately.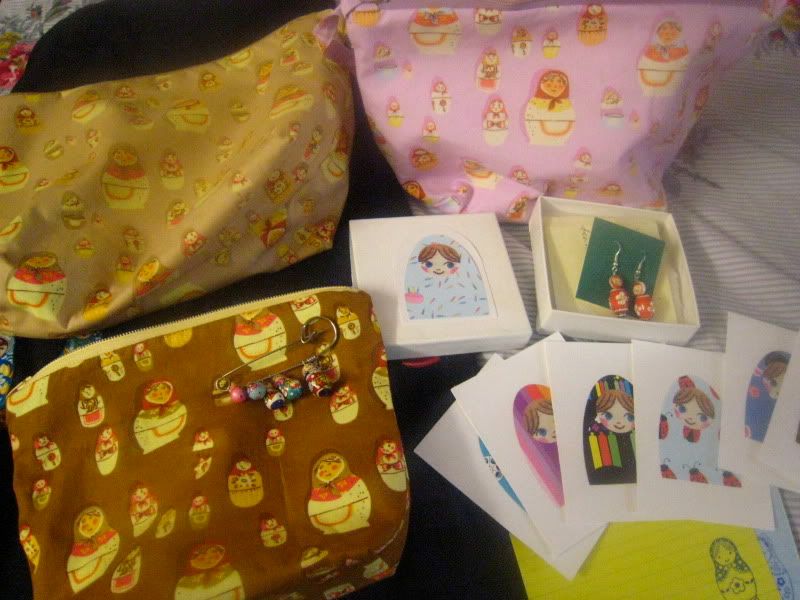 everything all together!
it was all packaged up really nicely- the big pouch, held the medium one, and the medium pouch held the smaller one. just like little nesting dolls. thanks again A2K!