I went on a painting spree. First I painted my flower pot for my new plant, then I painted my computer lid, then moved to below my computer keyboard. Then I took a huge step farther and decided to paint my rain boots.
My Cthulhu Pot. I was trying to make it look like Cthulhu was the roots, and it turned into my little plant trunk.
My Computer Paintings, the lid is a Zombie scene, and below the keyboard is a guy running away from Cthulhu. And failing of course.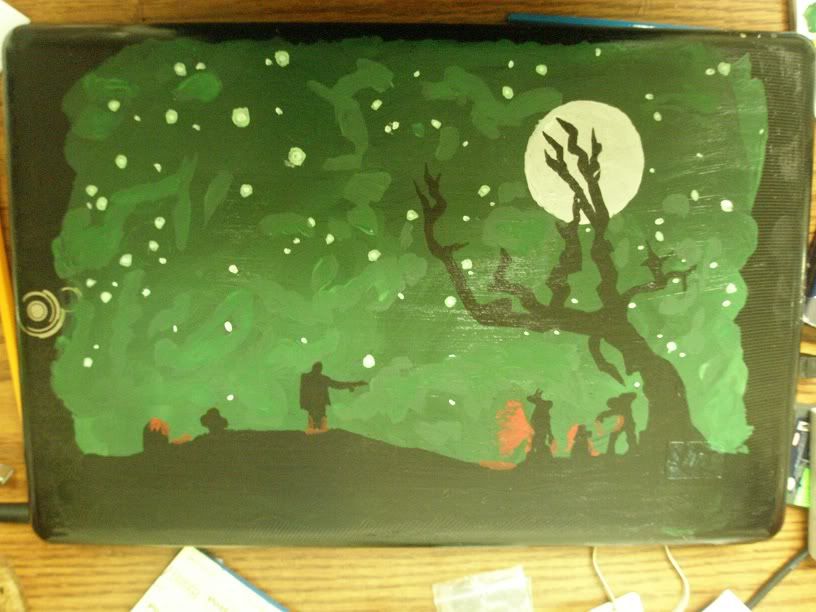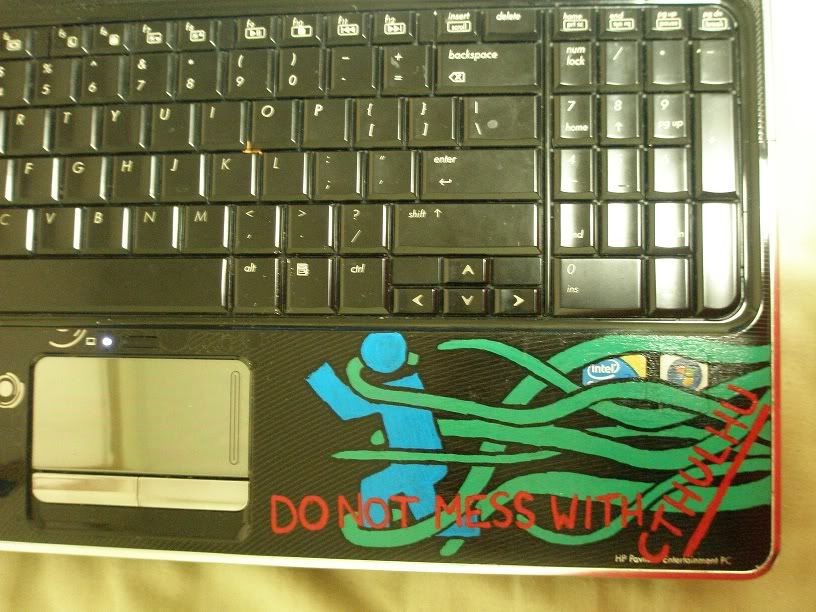 My MegaZord Rainboots! I painted them to look like the feet of the MegaZord in Mighty Morphin Power Rangers.