Here's some pics of a tube style sling in the making. Look familiar, afianto?
This is my first try at using photobucket, so I really hope this works. I had problems posting photos from my Kodak gallery, some people said they could not see the pictures. Others said they could see them but only after they right-clicked and chose "show photo". Please let me know if these pictures don't load for you. I really hope this works OK. I hope it is not a crazy Mac thing or something.
Basically, this style sling is just a long piece of fabric with the long edges hemmed (the sides of the sling), and you fold it over and cut a curve along the open end that you then sew together (see the "frenching" technique for reinforcing this seam below). I prefer using medium-heavy weight cotton or cotton blend fabrics. Flannel works great, I've made many of these out of old top sheets. Regular sheets would work too.
I lost the notes I was jotting down when I made this, but I'm pretty sure I started with a strip of fabric that was 29 inches when folded over, and curved it in 2 inches, so the center of the curve is 29" and the shorter outside edges are 27". This is tall or very petite, then add or subtract 2 inches from this and it should work. It should be pretty snug on you when you wear it, because the baby's weight will make it sag a little, and you don't want it swing so low it's in front of your knees. It should be just above waist level.
Hem the long side edges first, then fold the piece in half like in the first picture and cut a curve across it. Sew the curve with a "frenched" seam to make it extra secure...to "french" the seam, first you sew across the curve with the RIGHT sides facing OUT (not in, like you would normally think you'd do). Use about a .25 seam allowance. The reason you do this is so you can then turn it inside out and sew it with the right sides together encasing the edges of the first seam you sewed, this time sewing with maybe a .5 seam allowance, so the edges are completely inside this second seam. This produces a little flappy piece, that you then squash down to either side and sew down flat. This is what I mean by a flap: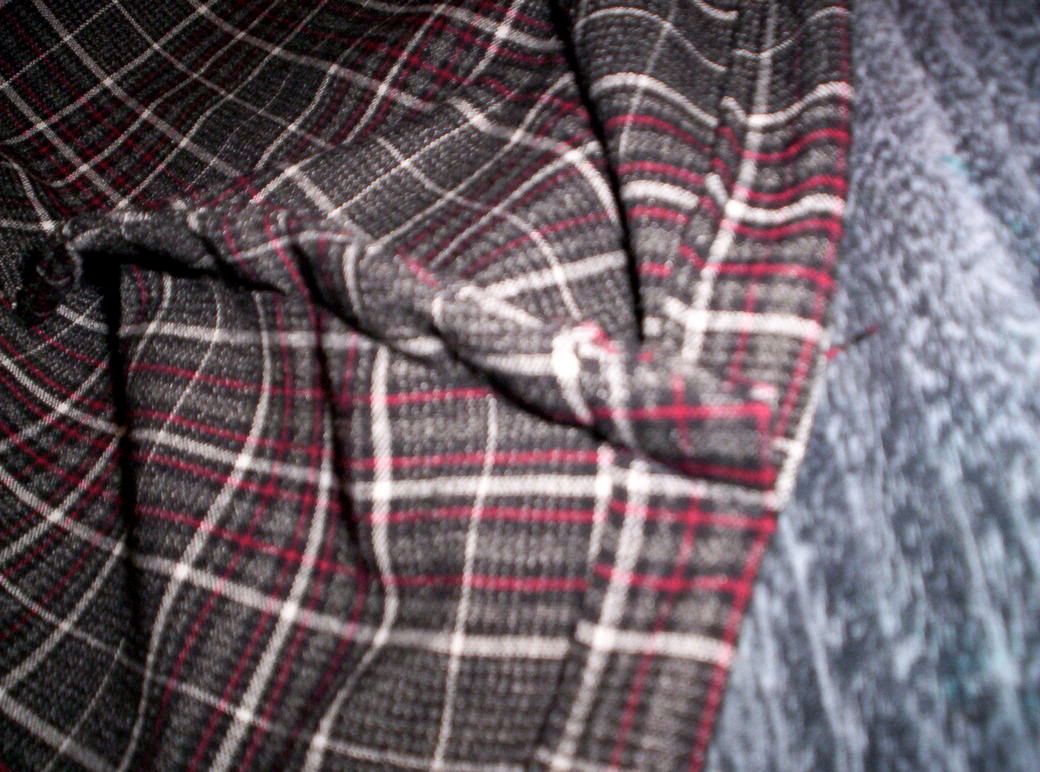 To use it, you fold it skinny-wise, so both open side edges are together facing up when you wear it sash-style. The seam goes in front of you, it is a little wider there because of the curve, so that's where the baby goes.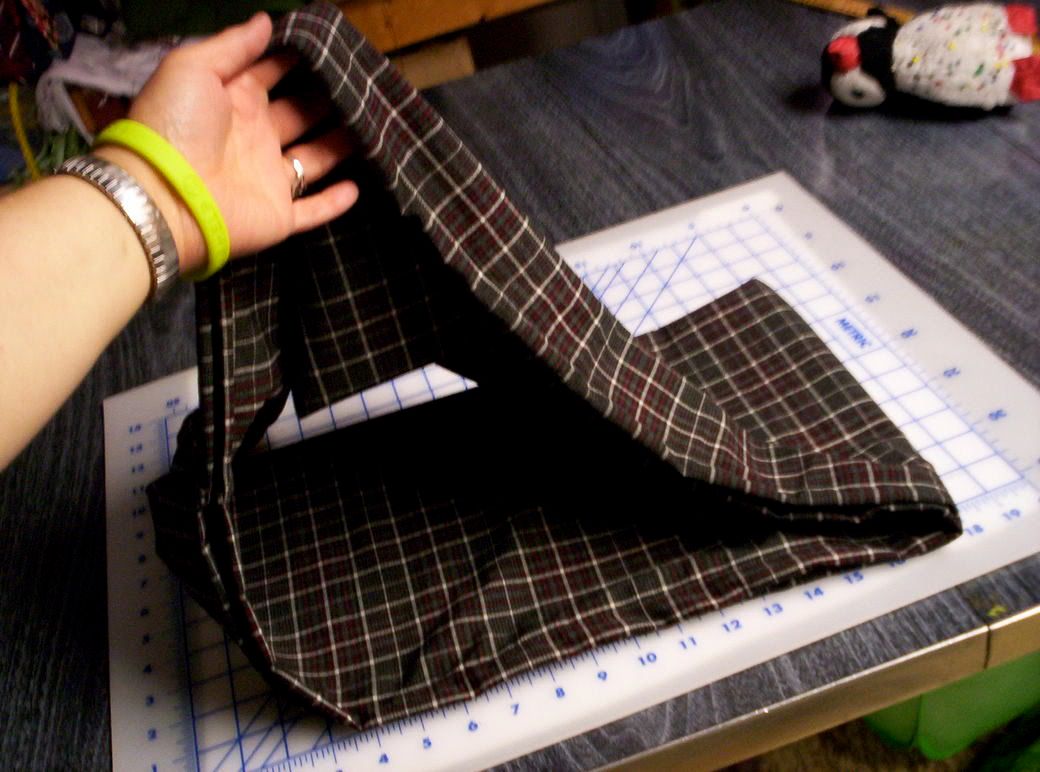 By the way, basically wherever the butt goes, the baby follows. So aim the butt for the seam of the sling, and the baby will be cradled perfectly. The same thing goes for if you're wearing an older baby/toddler, you put the butt in and let the legs hang down. They say the first few times you try putting the baby in, you should stand over the bed just in case, not that you'll really drop your baby, but just to give you peace of mind. The first time you put them in, it's good to take a little walk right away. Walking helps them get used to it, and you'll feel more confident too. If you're right handed, wear the sling on your right shoulder so your left hand will be available to lightly hold the baby, and your right hand will be the one that's freer to do other things. Vice-versa for lefties, of course.
If you use an infant carseat/carrier these slings make a great cozy to put over the baby when you're walking to/from the car, because you can wrap it around a baby and leave a little breathing hole. I live in WI where we'd use those fleecy carseat cozies with the flap--if you live where there's cold winters, you'll know what I'm talking about. But...an even better option is to wear the baby in the sling under a coat that is big enough for you both! Just leave the carseat in the car and put the baby in the sling! I figured this out fast because Sedra was born in September (a Labor Day labor) just before it started getting cold, and I had a nasty labor/c-section and didn't have the strength to carry the baby and the bucket both. One time I tried, and slipped on the ice and fell and could barely get up. That's the last time our carseat went anywhere with us. It was really a lot easier having her on my person. I was able to wear her in a sling until she was about 3 years old/around 35 lbs. Of course by then it was just for if we were out somewhere all day and her legs got tired or she needed to nap, to help save me from sack-of-potatoes syndrome.
Please let me know if you have any questions/comments/suggestions. I'm very glad to be able to share what I know about babywearing, breastfeeding, or other crunchy parenting notions!
Enjoy your baby!
Monica