Here's a few from my wedding on August 3rd
In the gazebo where we were married
With our bridesmaids and groomsmen. Yeah I had 6 and he had 3. I had my bridesmaids hold fans instead of bouquets.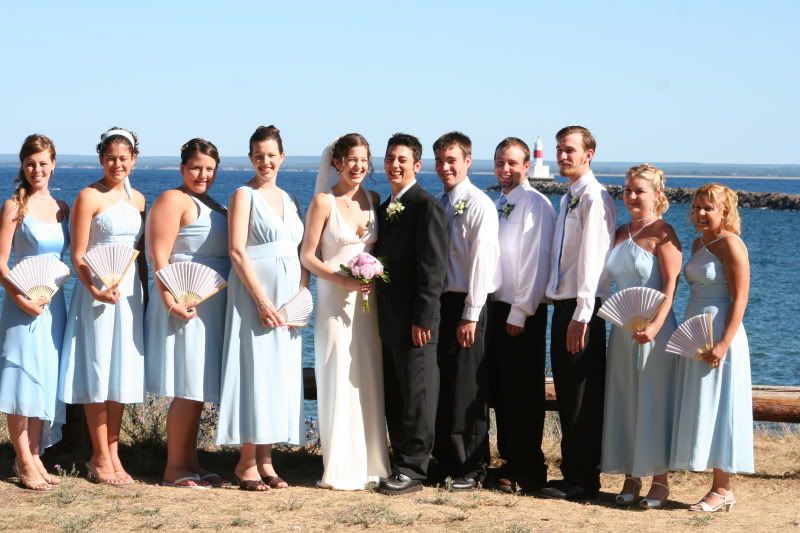 Kissing under the flower ball I made.. I used flowers from Michaels and spent way too much on it. You can kind of see how my dress criss-crosses in the back. I love it!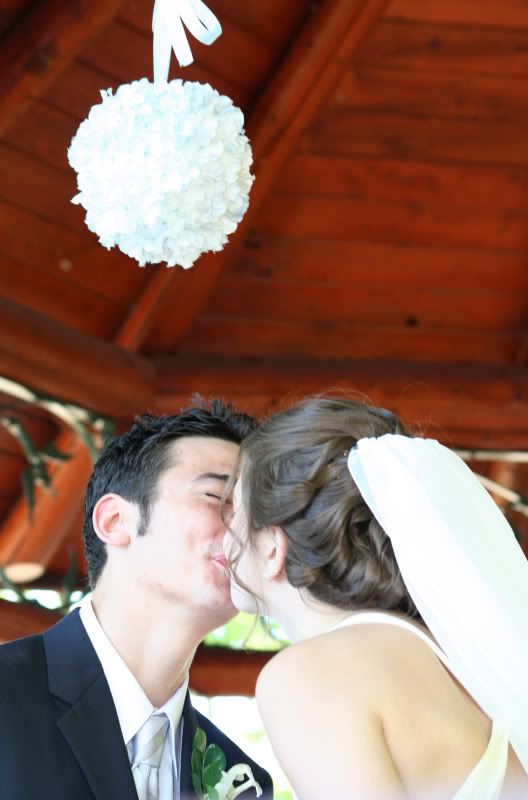 Cutting our awesome cake a friend of the family made. It had white chocolate filling. It was so good!