so i made this one upcycled doll for lanikins in a day of the dead swap a while back... https://www.craftster.org/forum/index.php?topic=381686.msg4516990#msg4516990 and i enjoyed it so much and was so pleased with the result that i decided i needed to do a few more. here is one of them... i call her "Bea"
here she is before i got my hands on her...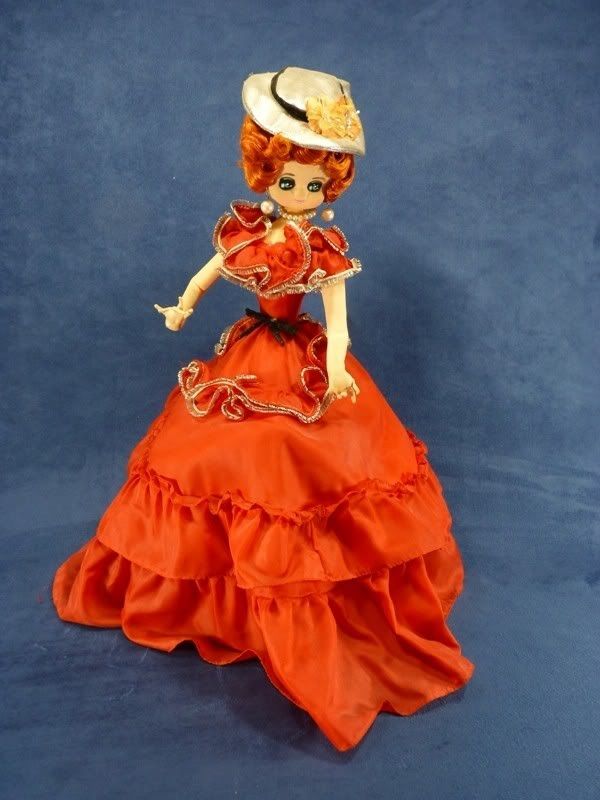 then i stripped her and started painting...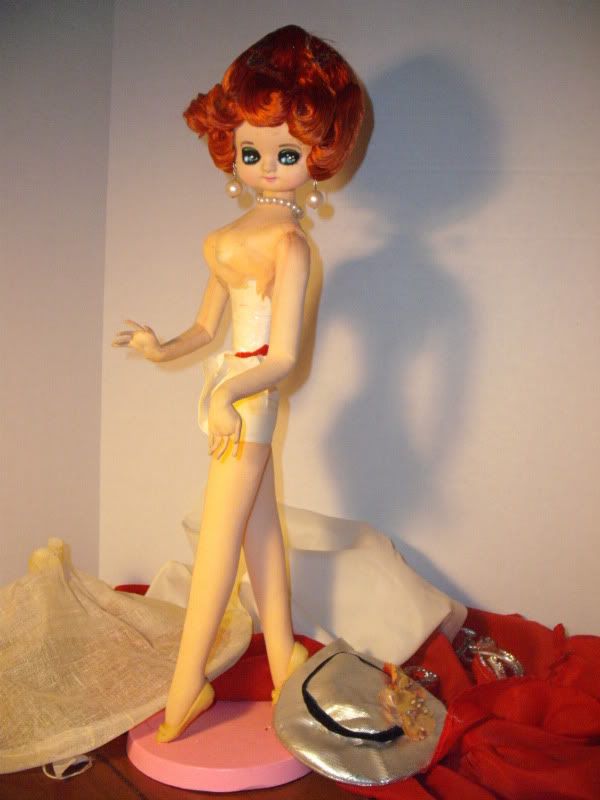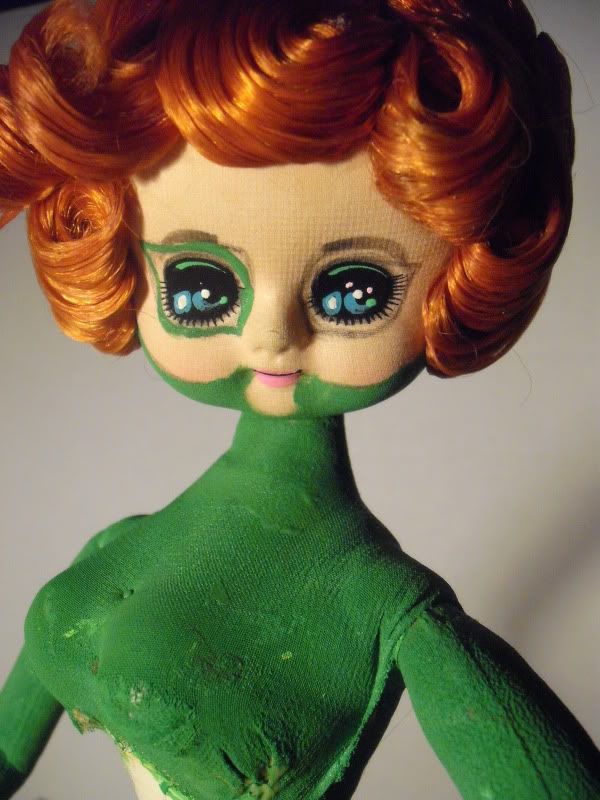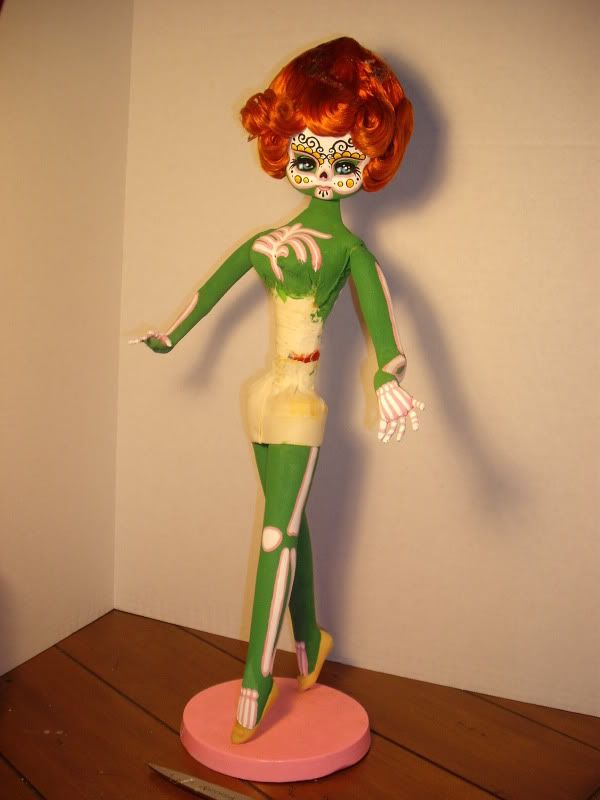 started putting a dress on her...
aaaaand finished!!!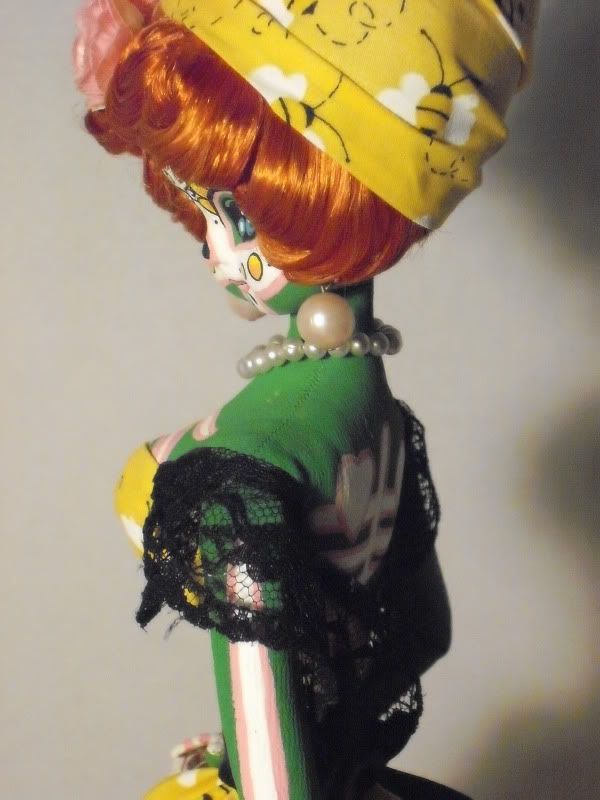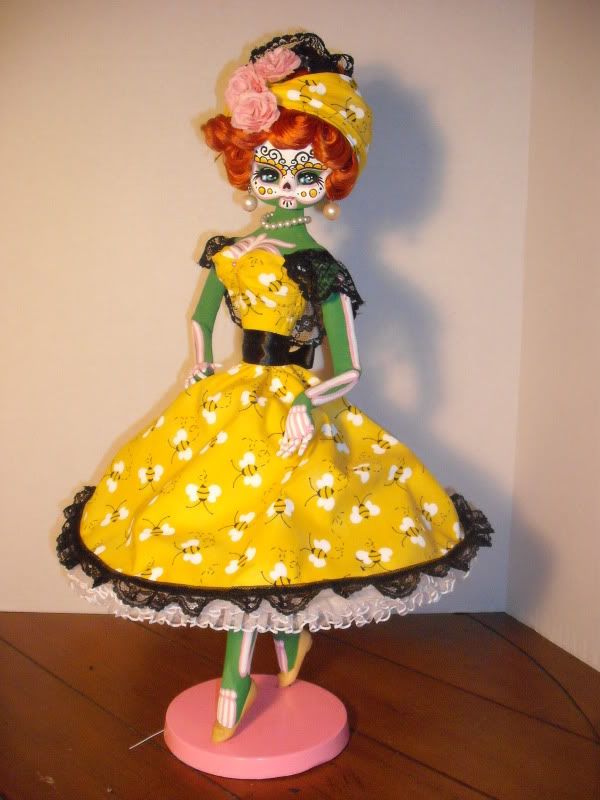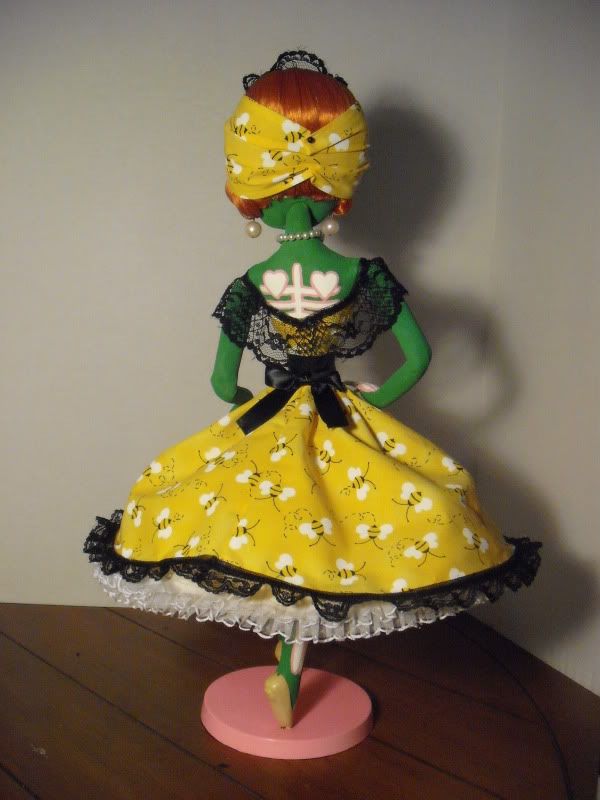 hope y'all like her! comments and criticisms welcome! will be posting more over the next couple days....