I'm so excited to finally post on Craftster, and on the new Amigurumi board no less!
I've been doing amigurumi since 2006, but most of my work has gone to friends and family as gifts. These are just a few I had lying around for whatever reason [I rarely make things for myself].
First, this blue... thing. S/he was supposed to be a rabbit, but I quickly ran out of the blue yarn. I managed to rehash the poor thing into something presentable... You can tell this is an early piece of mine; the gauge is horrid!
I wanted sooooo badly to make an animal with a MASSIVE head. So I did! Soft fuzzy yarn for the head and body, and red heart for the limbs and ears. Jointed at the arms and legs, and blushed with pencil. I can't give him away because I used superglue to put his mouth on, which had a NASTY chemical reaction, and I don't feel he's safe for someone to cuddle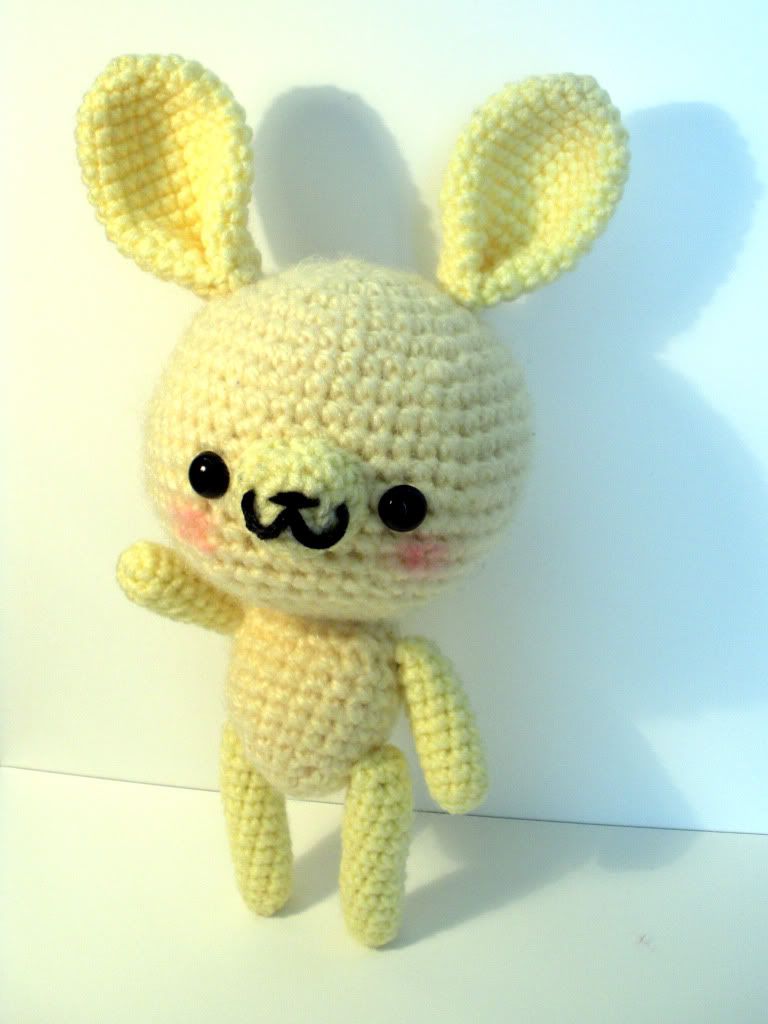 After my grandmother passed away, I found this green yarn amongst her possessions. I knew immediately what it would become. This was my first try at crocheting the legs and body as one piece. I've always imagined kappas as little ducklings with turtle shell backpacks, so here he is. He is also my first project I did with intention of keeping for myself, for sentimental reasons of course.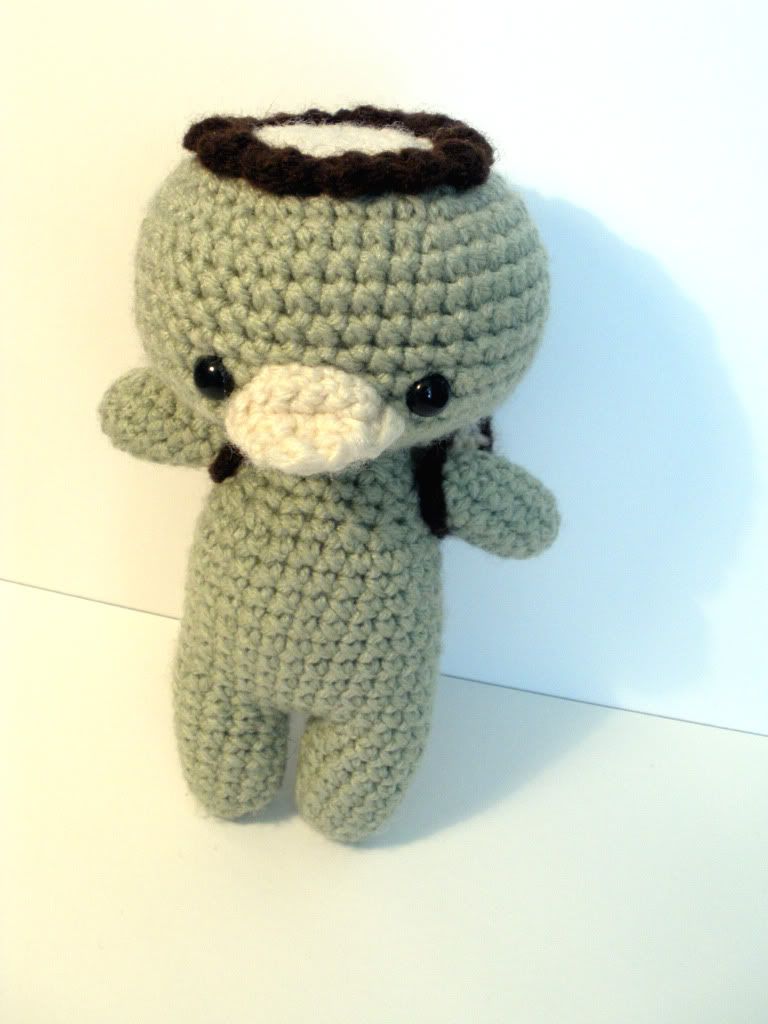 Of course, amigurumi is japanese, so it is fitting I have a japanese pattern in my arsenal. Chihuahua was my first pattern completed from a chart. The golden retriever was my attempt to get a similar dog without having to read charts... you can see the differences. I also made a corgi from the same book the chihuahua pattern comes from, but he's since been given away. Dogs have jointed legs.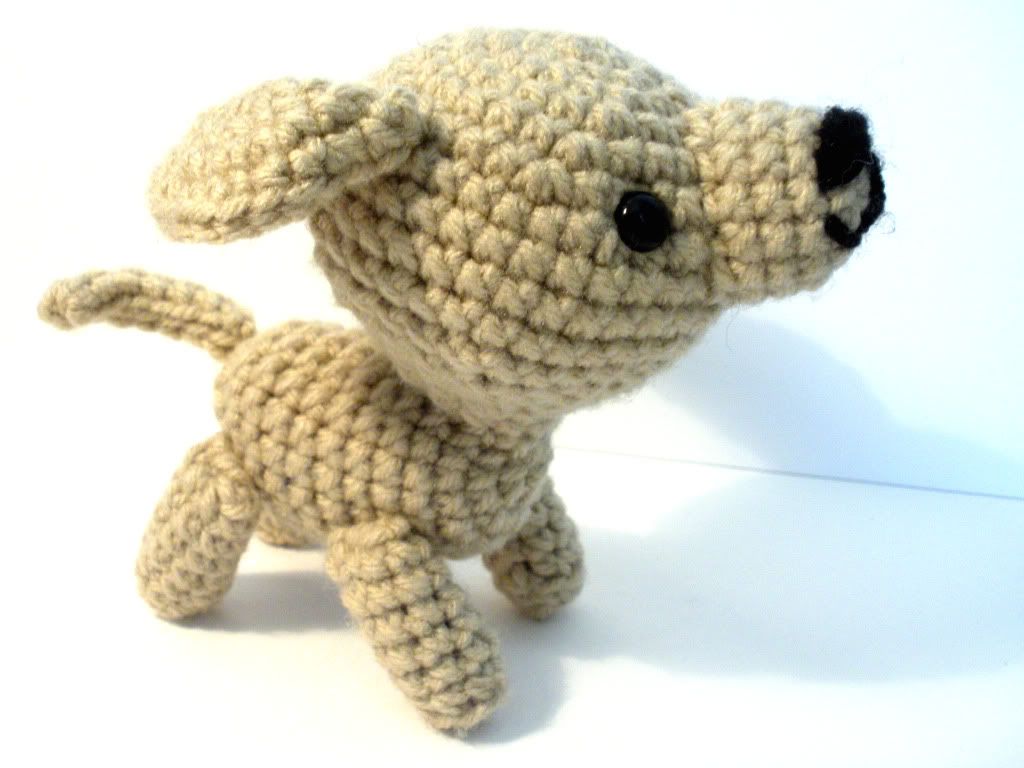 I'm not much of a photographer, so please pardon the bland background. I hope you like my plushies all the same