My dad gave me an old sun lounger that he had lying around and I decided to fix it up and make it new again!
Before: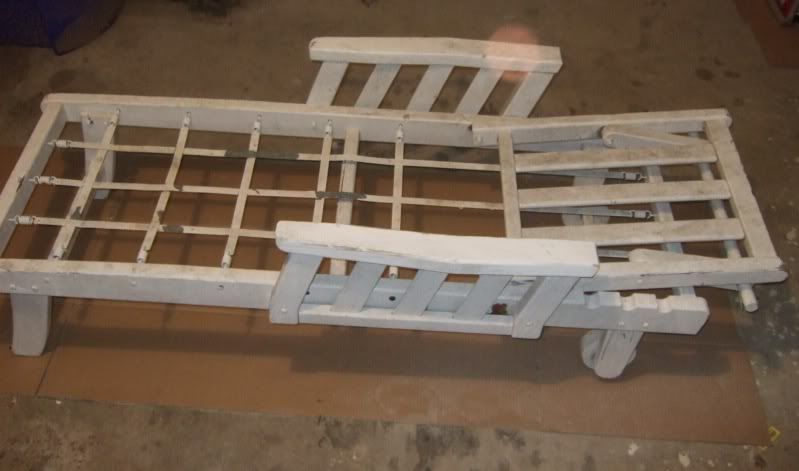 It had all kind of gouges, no pad, and desperately needed a paint job.
After:
First I took it apart. Then I sanded it down so it was smooth, glued parts together that were wiggling around or broken. After that I put it back together and painted it with some discounted outdoor paint I found at Home Depot for $5. Then I got a pad at Big Lots and it was ready to go!