I work at an elementary school doing before and after care, in the mornings I usually doodle with the kids. Last week I decided to make some gingerbread men eating Christmas. Enough kids liked them that I made them into coloring sheets.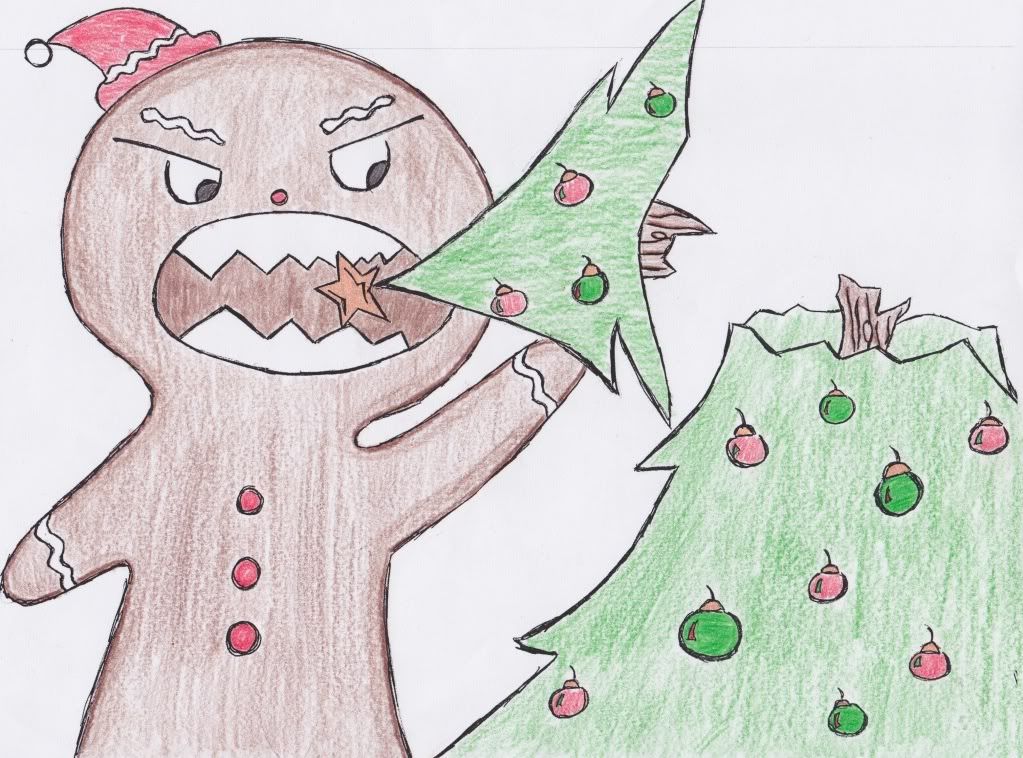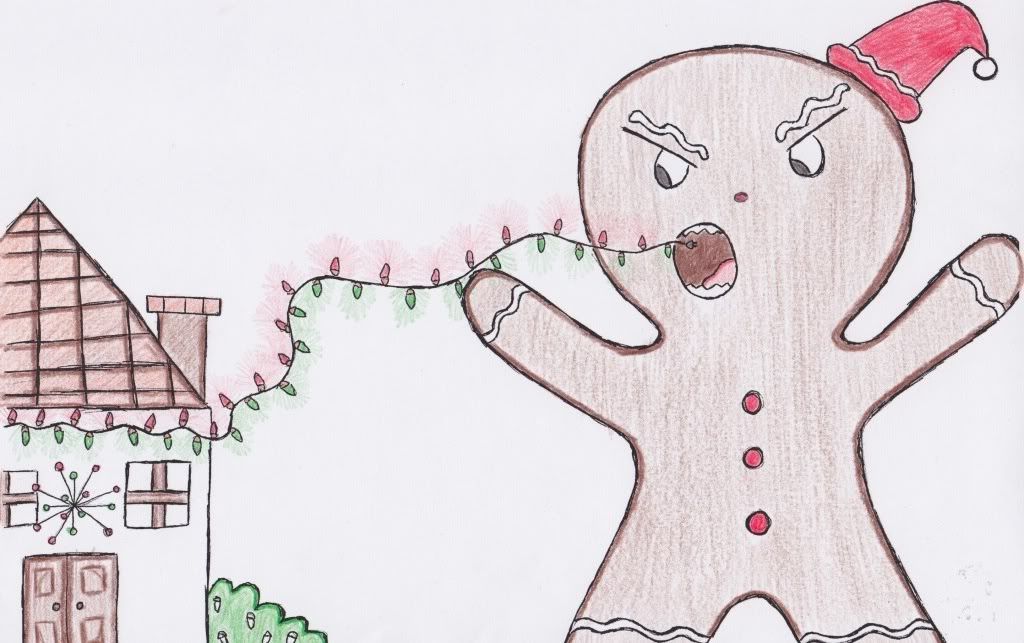 I colored these bad boys with my chick-a-dees and chick-a-dudes last week. I got a kick out of 40 kids coloring evil gingerbread men... so I felt like sharing!
Comments and the like are always welcome!
RunningNaked