I too dislike repair work and there is a whole bag full of that sort of thing from my family, the dirty rats. When people know you sew they assume you will be thrilled to fix their broken zips and torn pockets and hem all the things
.
Same. I have to be in the mood to hem and fix, and i just don't find myself in that mood very often...
I suppose i should finally post something, huh?
Technically, i crocheted this last year (almost exactly a year ago), but then it sat in my room for a year. I finally wove the ends in last week, and it's been adopted as the house Olympics lap blanket (you know, at night, or when the a/c is blasting), so i'm considering it a 2016 destash. My sister bought a skein (RHSS) of each of these colors several years ago, and used a very, very small amount of each, then gave me the rest. Since it's all the colors of the Olympic rings, i decided to use them to make a small blanket (in the order of the Olympic rings).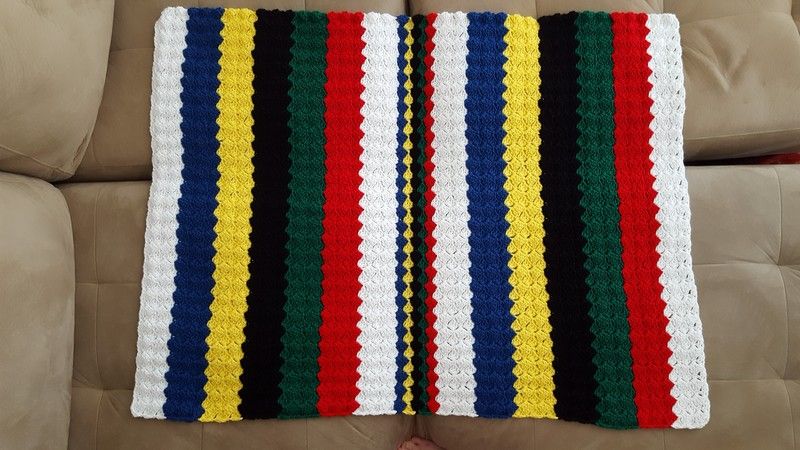 I've made over 40 hats so far this year. (I think i might really have a problem.) Most of them from stash. But since i've used so much stash, i've run out of all the colors i need and have had to replace a few...
Anyway, here are some highlights. (And if you care to check out the rest:
https://www.craftster.org/forum/index.php?topic=442480.msg5365639#msg5365639
)